Veteran Vegas oddsmaker Chris Andrews has a longtime sports betting saying that's as true now as ever.
"It's never Under till it's over."
But this season in the NFL, when the game is over, it's often Under.
RELATED: Aaron Rodgers shifts Comeback Player of the Year odds
On NFL totals, the Under in the Over/Under is hitting at an exceptional rate week to week, and even more so in prime-time games and the handful of overseas games so far. More than halfway through the season, bettors consistently playing the Under have racked up a tidy profit.
Yet most bettors haven't jumped on the Under train.
Kevin Lawler, head of U.S. trading for PointsBet, helps dive into the Under pool, with his thoughts on the multiple low-scoring trends and why bookmakers aren't getting bashed by the Under onslaught.
How Low Can You Go?
Through nine weeks and 136 games, the Under is 83-52-1 this season, a money-making 61.5%. Lawler pointed out that 16 teams – half the league – have new offensive coordinators this season, the most since 2019. He said there's no question that much change has contributed to lower scoring outputs across the NFL.
"Such a change brings entirely new playbooks, personnel changes and offensive decisions. With only one training camp to get in sync, it is no surprise that offenses have been struggling for the first half of the season," Lawler said.
Add in the handful of rookie quarterbacks on the field, and that bolsters Under prospects from week to week. The Panthers and Texans, with the Nos. 1 and 2 picks in the draft, respectively, took Bryce Young and C.J. Stroud. Both were installed as starting QBs, as was the Colts' Anthony Richardson, though Richardson suffered a season-ending shoulder injury in Week 5.
Rookie Tyson Bagent has started the past three games for the Bears while Justin Fields recovers from a thumb injury. Aidan O'Connell is now starting for the Raiders, as is Will Levis for the Titans. In all, nine rookie have at least one start this season, and Giants QB Tommy DeVito is set to be No. 10 this week.
"Rookie QBs can have a significant impact on the total. There will be at least 10 rookie QBs that record a start this year, which is an NFL record," Lawler said. "Rookie QBs often struggle, since they need to learn a new offense, and sometimes have trouble adjusting to the higher level of play. The Unders trend could at least partially be a result of new faces across the league, both at offensive coordinator and QB."
Interestingly, Chicago and Indianapolis are bucking the trend as both are 6-3 to the Over, tops in the NFL. But the Under is 8-1 for the Giants, 7-2 for the Raiders and 6-2 for the Titans, and the Under is above .500 for 22 teams overall this season.
By The Numbers
While the season-long Under trend is reasonably strong, the winning rate is even stronger when broken down into subsets. Prior to the Week 9 Monday night game between the Chargers and Jets, sports betting analyst Matt Jacob noted that since Week 3, the Under is hitting at a 65.7% clip. That goes up to 67% since Week 5.
Both percentages ticked up when the Under hit in Chargers-Jets, with L.A. winning 27-6 and the total closing at 40.5. 
And as Jacob's numbers show, bettors who've keyed in on prime-time games are winning at a prolific 75%-plus. That goes up to 85% in Sunday night/Monday night games. Further, if you bet only Unders on the last four weeks of prime-time games, you mopped up against the bookmakers, going 11-1 (92%).
Waiting on the Regression
NFL betting always has regression to the mean. But at least on Overs this season, it's slow to arrive.
"Regression to the mean is always expected for long-run probabilities," Lawler said, while reiterating his previous point. "The number of new offensive coordinators coupled with a record-setting amount of rookie QBs makes it easier for defenses to excel. Although one might assume Unders could continue to hit as the season progresses, the market is aware of these trends and will adjust accordingly."
Yet PointsBet and other sportsbooks continue to be aided by public/recreational bettors' stubbornness to bet Unders. The public likes to bet favorites and Overs, which is proving a hard habit to break, even in the face of nine weeks of evidence.
"There hasn't been much reaction to this from the betting public," Lawler said. "Clients like to bet on Overs and key players in their parlays and single-game parlays. A small adjustment from 50% to 60% over the course of the season isn't enough to say that's a drastic shift in NFL scoring rates. There's variance at play, and there have been plenty of high-scoring games this season, too."
Even in the prime-time games, PointsBet isn't seeing one-way Under traffic.
"Our highest-handle games have always been NFL standalone games. We haven't seen any drastic client trend toward Unders this season, despite current scoring rates at the midpoint of the season," Lawler said.
Overseas Squeeze
The NFL has played three games in London this season and one in Frankfurt, Germany. The fifth and final overseas game takes place Sunday, again in Frankfurt, between the Colts and Patriots. So it's worth pointing out that the Under is 6-3 for New England.
But it's more worthy to note the Under is 4-0 in the Europe matchups. Lawler isn't surprised by that stat.
"Overall, international games have a viable angle to go Under, due to the travel and different scheduling demands they bring," he said. "Teams are forced out of their routines and have many new experiences when in a foreign country, making them less comfortable."
Lawler added that he believes the overseas games are a tougher adjustment for offenses than defenses.
"Offense is more nuanced, so traveling could negatively affect offenses more than defenses. That said, four games is a tiny sample size, and we haven't fully subscribed to the viewpoint that Europe games go Under as a rule," he said.
They have so far, though, with one remaining. Not that bettors have piled on, for the few games in Europe or all the games stateside. It's generally been a good season on NFL totals for PointsBet.
"We've had games where we've lost a lot, and games that have been kinder," Lawler said, again addressing bettors' propensity to bet on Overs. "Clients love to bet on things to happen, not on things not to happen. That's why they bet Overs [on totals], and they bet Overs across props, too. Singles betting continues to trend toward Overs, and single-game parlays are heavily weighted to Overs, as well.
"Which is why this book and all books will be actively cheering on the Unders, game after game."
Patrick Everson is a sports betting analyst for FOX Sports and senior reporter for VegasInsider.com. He is a distinguished journalist in the national sports betting space. He's based in Las Vegas, where he enjoys golfing in 110-degree heat. Follow him on Twitter: @PatrickE_Vegas
---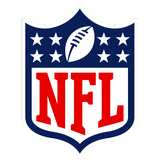 Get more from National Football League Follow your favorites to get information about games, news and more
---