The 2022 NFL season officially wrapped up Sunday night as the Chiefs edged the Eagles, 38-35, in Super Bowl LVII. Both contenders figure to dominate headlines in the near future, with Patrick Mahomes and Co. confirming themselves as an emergent dynasty and Jalen Hurts fresh off a historic performance as Philly's face of the franchise. Soon enough, however, the spotlight will pivot to the rest of the league as the 2023 offseason gets underway.
The start of next season may be a ways off — just under seven months, but who's counting? — yet it's never too early for a sneak peek at what's ahead. Here's an overview of some key offseason storylines, teams to watch going into 2023, and early projections from oddsmakers:
Five key offseason storylines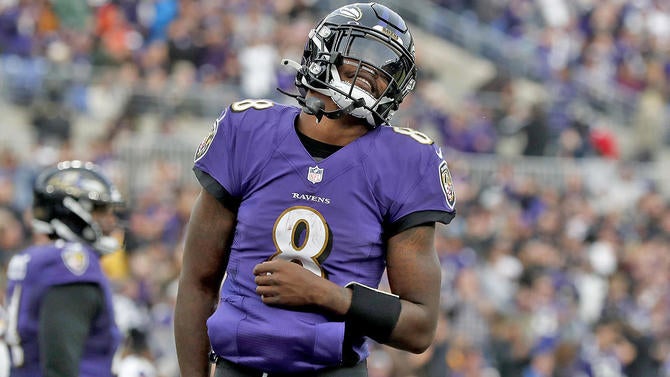 What's next for Aaron Rodgers? Tom Brady has already retired, this time "for good." Now we wait for another legend of the game to decide his future. The longtime Packers QB hasn't indicated one way or another whether he'll be back, but if he does return, a split from Green Bay seems more possible than ever. The team is reportedly open to trading Rodgers, seemingly ready to turn to former first-round pick Jordan Love, and there'd be no shortage of suitors.
What happens with Lamar Jackson? The Ravens keep saying they want Jackson as their QB for the long haul, and they keep failing to actually meet the QB's contract demands, or draw him back to the negotiating table. A franchise tag could keep him under team control through 2022, assuming Jackson doesn't stage a holdout in an effort to be dealt. But with reports circulating that Baltimore is open to moving the injury-prone former MVP, suddenly a breakup doesn't feel out of the question.
Which of the other elite QBs gets extended? Four different 2020-drafted starting QBs are eligible for new deals: Joe Burrow (Bengals), Jalen Hurts (Eagles), Justin Herbert (Chargers) and Tua Tagovailoa (Dolphins). Burrow could/should break the bank as maybe the NFL's most clutch signal-caller this side of Mahomes, while Hurts — now approaching a contract year as former second-rounder — has quickly earned his own mega-deal with an MVP candidacy and sterling Super Bowl showing.
Who drafts a QB early? QBs, QBs, QBs, we know. But that's the name of the game, isn't it? Just look at the best players on the best teams in Super Bowl LVII. Assuming the Bears stick with Justin Fields, there are still seven teams picking in the top 10 of the 2023 NFL Draft that could reasonably target a signal-caller: the Texans (No. 2), Colts (4), Seahawks (5), Lions (6), Raiders (7), Falcons (8) and Panthers (9) may be fighting over three or four prospects, including Alabama's Bryce Young.
How will Sean Payton restore the Broncos? Payton isn't the only big-name coach back in biz; Frank Reich (Panthers) and DeMeco Ryans (Texans) are respected leaders now guiding young clubs. But the ex-Saints coach is easily the most accomplished of the new hires, and his blunt approach will make for a fascinating blend with QB Russell Wilson, who flopped under Nathaniel Hackett in 2021 and is probably in make-or-break territory after such a long, pristine run in Seattle.
Five teams to watch
Early odds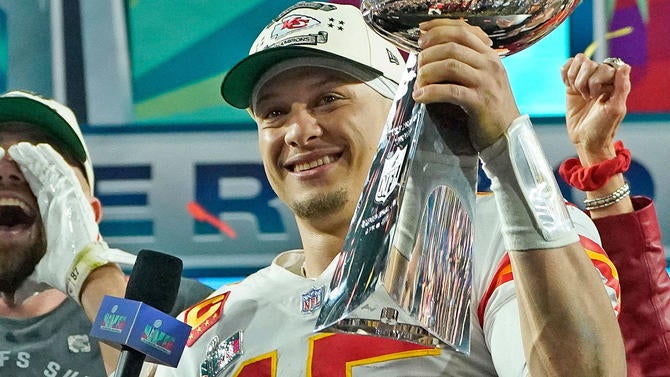 Yes, Super Bowl LVII just ended. But already the oddsmakers are forecasting the best of the best for the 2023 season, plus the 2024 playoffs, including Super Bowl LVIII, which will be broadcast on CBS from Paradise, Nevada.
Here are the top 10 candidates, listed in order, to win the AFC and NFC, respectively:
AFC: Chiefs, Bills, Bengals, Chargers, Jaguars, Ravens, Dolphins, Jets, Raiders, Patriots
NFC: 49ers, Eagles, Cowboys, Lions, Giants, Rams, Packers, Vikings, Buccaneers, Saints
Super Bowl LVIII odds
And here are the top 10 candidates to hoist next year's Lombardi Trophy (odds via Caesars Sportsbook):
Chiefs (+550)
49ers (+600)
Bills (+650)
Eagles (+800)
Bengals (+900)
Cowboys (+1600)
Chargers (+2200)
Jaguars (+2800)
Lions (+3000)
Dolphins (+3500)