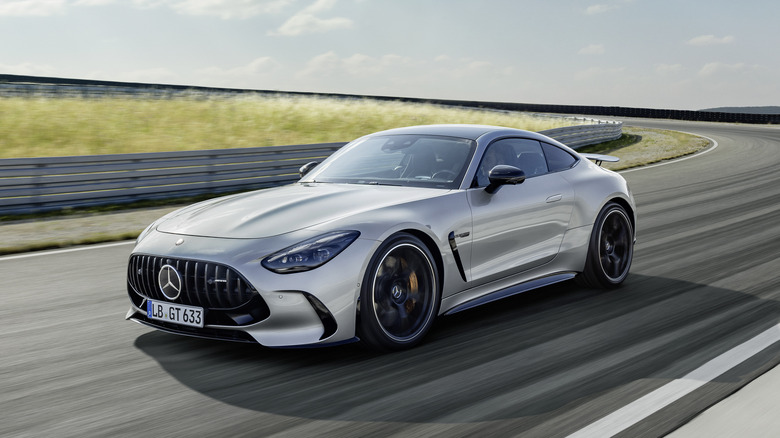 Mercedes-AMG
Mercedes-AMG has just announced the second generation AMG GT Coupe for 2024. With it, you get the standard AMG-ness of 4Matic all-wheel drive, a hand-built twin-turbo 4-liter V8 that puts out gobs of horsepower, and a big three-pointed star on the grille. 
However, the AMG GT sets out to accomplish two things that may seem diametrically opposed to one another: Be a daily driver you can live and work with, and churn out tire smoke and engine howling noises like its life depended on it.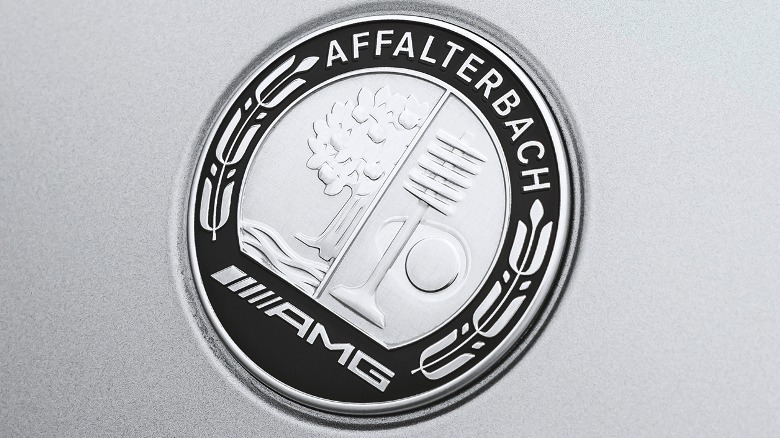 Mercedes-AMG
Pending actually driving the vehicle, the AMG GT makes a compelling case that all of those boxes could be checked. Michael Schiebe, Mercedes-AMG's Chairman of its Management Board says in a press release: "The new AMG GT Coupe combines highly dynamic driving characteristics and distinctive sportiness with a high level of everyday comfort. Our new GT is clearly the top–of–the–line product in our diversified portfolio and is therefore not only AMG's youngest brand shaper, but also a clear commitment to the sports car made in Affalterbach."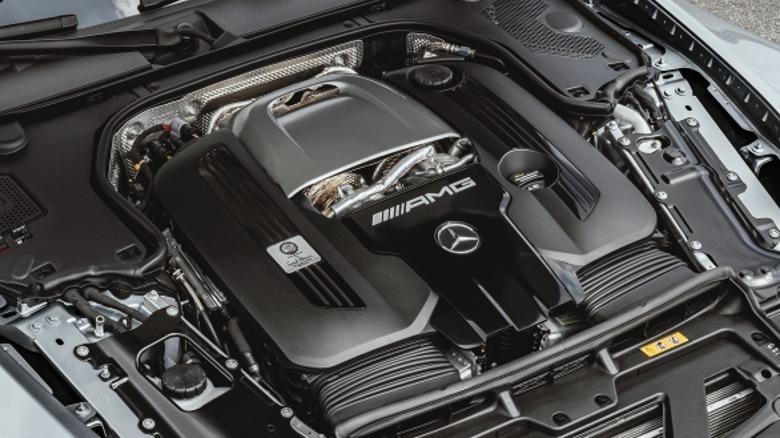 Mercedes-AMG
Those "highly dynamic driving characteristics" mentioned are helped greatly by the fact that the AMG GT 63 puts out 577 horsepower, and the AMG GT 55 throws down 469 horsepower. The GT 63 can accomplish the 0-60 sprint in 3.1 seconds and tops out at 196 miles per hour, while the GT 55 does the same feat in a still-quick 3.8 seconds, reaching 183 miles per hour as its top speed.
Supercar on the outside, GT on the inside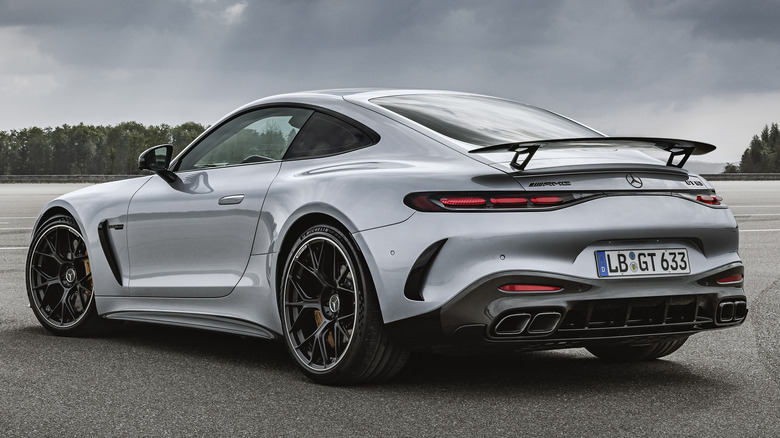 Mercedes-AMG
It's definitely not lacking in the power department, but how does the interior hold up to the "Grand Tourer" nomenclature? After all, it is a Mercedes. Firstly, it's a 2+2 setup, meaning that you can not only theoretically fit two more people in the back, but you also have significantly more room for luggage, extra golf bags, tennis rackets, or whatever else you would do when you're done Grand Touring around. 
64-color ambient lighting ensures that the interior is a nice place to be. Additionally, there's an optional "Energizing" interior package that includes massaging seats and "lighting moods."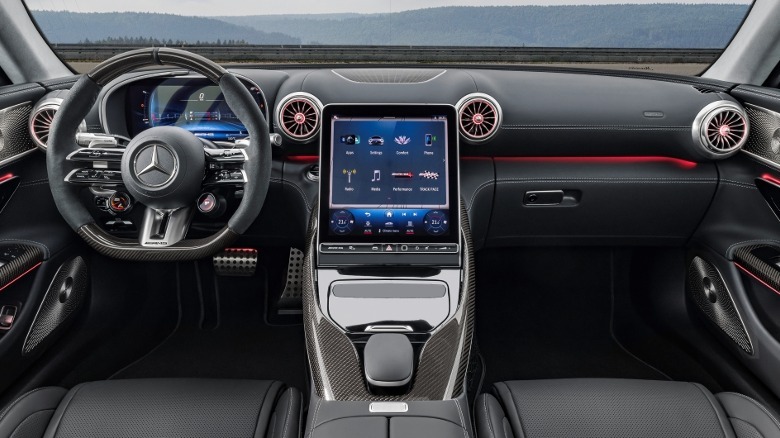 Mercedes-AMG
The infotainment system is an 11.9-inch portrait display powered by Mercedes' MBUX operating system, and all of the gauges and driver information is displayed on a 12.3-inch panel behind the steering wheel. You also have access to "AMG TRACK PACE" as Mercedes calls it, which can log and display up to 40 parameters of driving data during any particularly "spirited" driving. 
According to Mercedes, the seats are not only comfortable, but functional as well, featuring additional bolsters for when you hit the track or a bendy back road.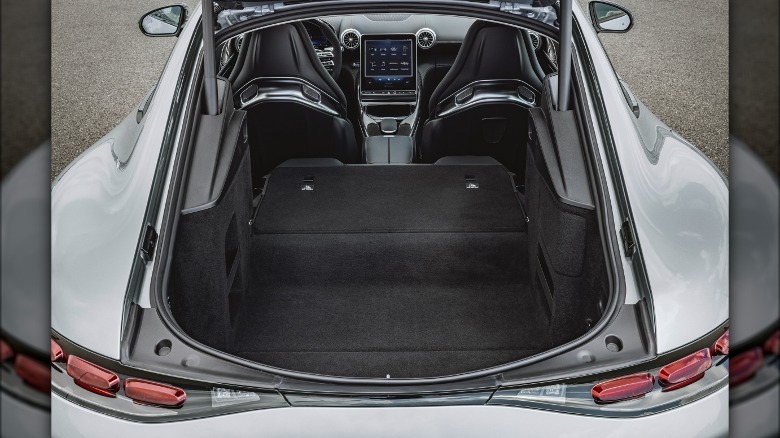 Mercedes-AMG
Mercedes-AMG has not announced a price for the second generation AMG GT, and it is expected to begin deliveries during the first half of next year.