The Ja Morant controversy is reaching new heights every day with more and more updates pouring in. Morant flashed a gun on his Instagram live while he was at a strip club, and subsequently, he has become the epicenter of heated debates in NBA circles. Currently suspended by his team the Memphis Grizzlies, the 23-year-old star seemingly cannot catch a break as the strip club he went to has made things worse for him.
Leaked images from the VIP room of the strip club in Denver have gone viral on the Internet, showing Morant getting a lap-dance from a female worker of the club with the floor covered in money. The Grizzlies star allegedly tipped upwards of $50,000 at the club. These images have breathed new life into the ongoing controversy and invited a new wave of backlash.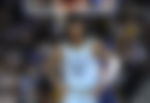 Meanwhile, a controversial ex-NBA star has deemed the bizarre antics of Ja Morant as 'Philanthropy', causing a meltdown among NBA fans.
ADVERTISEMENT
Article continues below this ad
Gilbert Arenas thinks Ja Morant indulged in 'philanthropy' with his $50k tip
Once a much sought-after star, Gilbert Arenas' career saw a downfall due to his injuries and bad decision-making. Arenas infamously brought guns to the locker room which caused his suspension.
Since his retirement, the three-time All-Star has been making headlines for his outlandish takes. Arenas recently took a dig at Morant's ongoing controversy. Sharing the leaked picture on his Instagram, he wrote a long caption highlighting Morant's "bravery" and "philanthropy".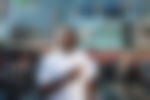 Arenas wrote on his Instagram, "Can all the media outlets apologize to #jamorant for the smear campaign they did by calling him a Thug ! this Family man,hero,Role model ,franchise player,future face of the league and now 📍PHILANTHROPIST 📍He is shown here Donating his money and time to A Local Historic Place called "Shotgun willies" that houses 💥Missguilded females of the community💥due to the lack of funding from the city, the building AC was not working at the time which is why Morant shirt was seen off in this picture."
DIVE DEEPER
Fans on social media had a field day with his post, sharing their own reactions. Though it can be taken as a joke in bad taste or sarcasm at best, the post definitely created more news around the 2x NBA All-Star, who is reportedly going to rehab.
Fans chime in on Arenas' outlandish take
Among the numerous responses that the ex-NBA star generated from his post, some fans claimed that he is defending the young star. While others interpreted it differently.
Of course he's the one to defend him lmao

— Laitas (@TheLaitas) March 12, 2023
Nobody takes Gil serious lol Ja is better off without his "support"

— MNIMN (@oldskoolizm) March 13, 2023
On the unintentional comedy scale, this is like an 11 out of 10

— SpruceCliff 🌲 (@relar901201) March 12, 2023
ADVERTISEMENT
Article continues below this ad
No way yall think hes forreal

— chillout🍀 (@retiredathlete_) March 12, 2023
ADVERTISEMENT
Article continues below this ad
The situation on Ja Morant's career remains shaky, as nothing has been made official regarding his comeback.
Watch This Story: Mind Blowing Moments That Prove Why Ja Morant Deserves to Be in NBA All-Star