Among the old legends, Lee Trevino is a name that often comes up in golf. After all, the Mexican-American golf star inspired thousands throughout his career. Similar to all the other greats in golf, his opinion was certainly looked up to regarding any major dispute in the sport. And it doesn't really get bigger than the Tiger Woods vs. Jack Nicklaus debate. But his answer wasn't what many were expecting, and it certainly ruffled a few feathers!
Lee Trevino makes his choice between Jack Nicklaus and Tiger Woods
Trevino, being the great golfer and inspirational figure that he was, knew many of the best golfers in the world. Among them were, of course, Nicklaus and Woods. And with his personal bond with the two of them, he knew how each was doing on the course, too. Hence his voice was especially looked forward to in the long-standing GOAT debate dilemma. And last year he finally gave his verdict.
ADVERTISEMENT
Article continues below this ad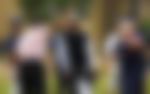 During an interview with AARP in June 2022, Trevino was asked which of the two, Woods or Nicklaus, was a better player, and his bold answer sent ripples of controversy throughout the golf world. "I don't think Tiger could've handled Jack [if both were using] today's equipment," he stated.
The 6-time major winner clarified that he was by no means belittling Woods' accomplishments, but as per him, had Nicklaus been using the same level of equipment that was available today about four decades ago, he would be at a different level altogether. "Jack was a lot stronger than Tiger — he would have hit the ball so much farther than Tiger," he stated.
Trevino sings high praises of Niklaus
ADVERTISEMENT
Article continues below this ad
The 29-time PGA Tour winner had played alongside Nicklaus and knew firsthand how good he was. "In his day, Jack could hit the ball more than 300 yards with the old equipment," he stated. "Today, he would have been chipping back on the par 4s."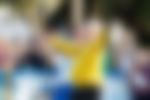 Trevino had nothing but praise for the 18-time major winner. He thought that if the all-time major winning record holder had had better equipment back then, he would be many steps ahead of Woods. And perhaps he's right. But there are also millions of fans who would disagree. So, who's to say who's right?
ADVERTISEMENT
Article continues below this ad
Watch This Story – Phil Mickelson again roasts his arch-rival, Tiger Woods 
Who do you side with in the great golf debate? Let us know in the comments down below.