Language: EN | ES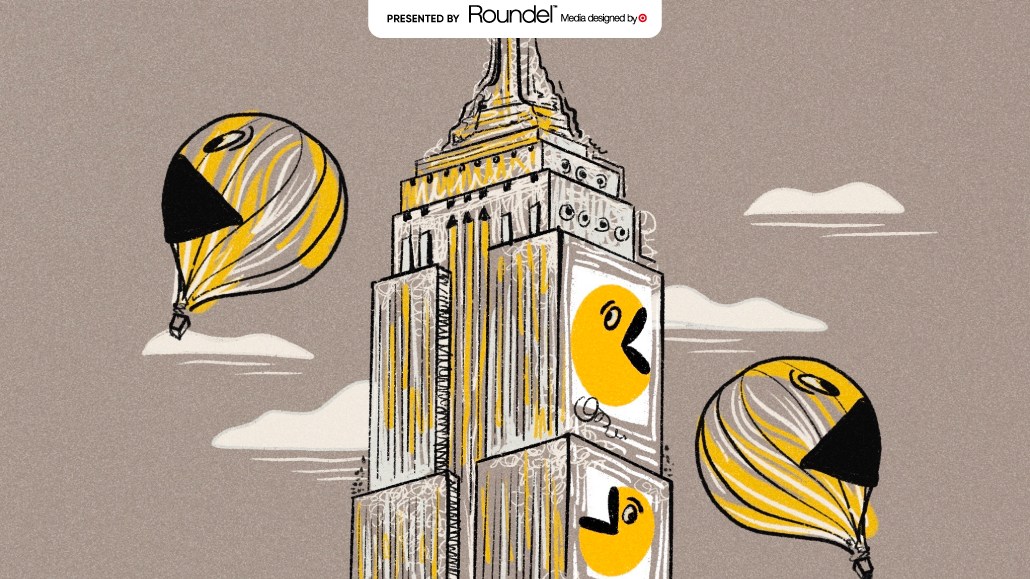 Ivy Liu
This article is also available in Spanish. Please use the toggle above the headline to switch languages. Visit digiday.com/es to read more content in Spanish.
Keep up to date with Digiday's annual coverage of Advertising Week in New York. More from the series →
Advertising Week has felt like a "week of dissonance" in the past. The same could be said for this week. 
Not much was said of the world events on stage or elsewhere with many avoiding the subject altogether. That's not surprising. Over the last few years, Advertising Week conversations tend to focus on the changing venue (and the myriad complaints that come with said venue change) as well as the hot new topic du jour. That's continued to be the case this year even if it can be strange not to talk about what's on everyone's minds.
Here are some highlights of the last four days of Advertising Week:
The potential of AI
Although AI didn't suck all the oxygen from every stage, it still came up plenty across dozens of talks — and extended beyond the current hype around generative AI. "I never saw real application for [the] metaverse or felt [there] was value added to consumers," said Fernando Machado, CMO of the Chilean food-tech company NotCo. "…There was no application. With AI, it's different. I can see an infinite number of applications."
While there were plenty of talks about the potential benefits for creativity and advertising optimization, Jenny Kelly, managing director at Deloitte Digital, noted that generative AI could help with brand safety issues by letting advertisers better build and scale ways to avoid certain types of content. Others also noted potential risks. Chloe Ho, GTM for Strategic Accounts at the data labeling startup Scale AI, pointed out the need for more work around detecting bias, toxicity and adversarial injections. The potential uses and misuses of AI might lead more companies to hire chief ethical officers, said Vincent Yates, chief data scientist at Credera, an Omnicom-owned consulting firm.

"When it comes to looking at AI strategy or even a data strategy in general, I think of generative AI is kind of like this iceberg," said Khendr'a Reid, principal data strategy technical specialist at Amazon Web Services. — Marty Swant
Buzz around brand IP continues
Earlier this summer, Barbie caused a fever pitch with a number of brands cashing in on the excitement around the film. Of course, that excitement wasn't just about the Barbie movie but about the way that Mattel worked with Hollywood to bring the brand's intellectual property to the big screen. Marketers are still abuzz about the potential to do more for their brands by creating some sort of entertainment vehicle to extend the possibilities of their brand beyond whatever product they're selling. "You have to keep evolving," said Build-A-Bear CMO Julia Fitzgerald during the "Brand Alchemy: Turning Your IP Into Content Gold" panel session on Thursday afternoon. "Because that same child wants to come back and play, and if they've already played you, then you've been played." Later this year, Build-A-Bear will release a holiday film in theaters. The brand is one of a number looking to build on their brands existing intellectual property to find a way to connect with new audiences and ad execs expect this trend to continue next year. – Kristina Monllos 
Game on
This year's Advertising Week reflected the rise of gaming as a marketing channel over the past year. During 2022's event, speakers largely treated video games as a lens through which to discuss buzzwords of yesteryear, including the metaverse and Web3. This time around, Advertising Week featured eight panels dedicated to the marketing and advertising power of gaming, including a kick-off session on Monday (hosted by this reporter). The session was headlined by Activision Blizzard Media vp Jonathan Stringfield; Activision Blizzard closed its acquisition deal with Microsoft last week, which is almost certainly a reason why the session was standing room only. But the high foot traffic of Monday's panel, as well as Advertising Week's other gaming-related sessions, demonstrates brands' ongoing interest in this burgeoning advertising channel. — Alexander Lee
In a sit down with Widhelm at Advertising Week on Tuesday, she talked about how SXM Media is pitching brands on new podcast ad types and tracking the shift away from transaction-based campaign goals in audio.
The conversation has been lightly edited and condensed.
How have podcast ads changed with the addition of programmatic audio capabilities? Is programmatic the main focus for podcast monetization right now?
We dynamically insert all of our ads. We don't bake in ads [anymore]. That was like two years ago, where a host would read an ad and it would be actually in the content and it would live there in perpetuity. When someone went to listen to a back catalog episode [from] a year [ago] it was still there. That doesn't make sense.
There's more listenership in podcasting than there is investment — that's probably not surprising — and the reason investment from advertisers is not moving as fast as it should is because they do have to match it up against other other media to determine did it work [or] did it not work? So I'd say that's more of the focus, to try to take that host-read creative type and allow for it to be bought in a more digital way that can stack up better against other media formats so more money can flow. 
But it's been an adjustment for the market. DTC buyers were really used to a baked-in experience, which would often deliver more impressions and downloads than they thought, because it was living there for a really long time. 
Anecdotally, I feel like there are fewer bottom-of-the-funnel ads on podcasts now that include things like discount codes. Are the KPI goals of podcast campaigns notably different this year and heading into 2024?
100%. [It's been a] big shift and that's because the new advertisers that are coming in are those top 400 brand marketers. CPG clients — we were talking to a client yesterday, Silk, the non-dairy creamer — they just want to talk about what it does and why you want to drink it and they're not selling it. It's not a direct-to-consumer sale, it's [telling listeners to] go to your favorite grocery retailer. So all that type of brand money that comes in is much more around creative testing to make sure that the sentiment is there.
How does the creator personality and the community they create of listeners factor into brand marketing efforts? Also anecdotally, I feel like there's been a focus around themes like sustainability and wellness in podcast ads recently. Is mission-based messaging a big selling point to advertisers right now?
There's a really strong sense of community [within podcast listenership] and so … of course, advertisers are going to say, "This is really different and unique. We have the story we'd like to tell but we can't really tell it in a 30-second spot on NFL Thursday, it just isn't going to make sense. But we can tell it in these spaces where creators are also passionate about wellness, and a healthy planet."
Maybe that's what makes [a podcast listener] want to be a Coors Light shopper. Maybe [the fact that] the cans are cold is not interesting to them. But we can drive future brand loyalty and engagement to this message that we can't tell anywhere else … by telling a part of your brand story that you normally wouldn't think to tell, because it's not going to work in a linear environment. But tell it over here where this creator is doing a whole arc on sustainability and you want to be a part of it. — Kayleigh Barber
Elsewhere from Advertising Week
Digiday's coverage throughout the week can be found here.
Advertising Week Awards
Award for loudest activation space: TikTok
Award for sleekest activation space: Google AI
Award for best freebies:  Amazon. The behemoth gave away goodies from local and small businesses and highlighted something different each day.
Award for best hat: Also Amazon via Freevee with the "No Spoilers" hat.  
Quote of the moment: "Why do these CMOs still think they're rockstars?!"
Award for the worst room to see anything on stage: The Screening Room
Award for best snacks: Free chocolate chip cookies at Nextdoor
Award for summing up the mood: The attendee who said, "I can't wait for today to be over so I can go home," while waiting for coffee.
https://digiday.com/?p=522599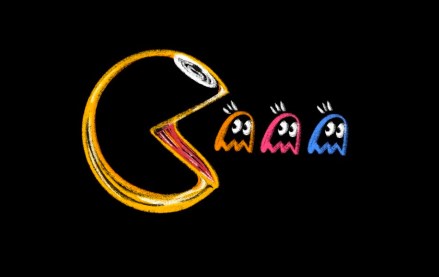 October 20, 2023  •  6 min read
Burned by controversy and facing a collapsing share price, the embattled North American esports team FaZe Clan has been acquired by GameSquare, the Texas-based esports company backed by Dallas Cowboys owner Jerry Jones.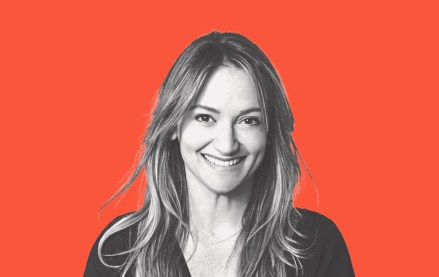 October 20, 2023  •  5 min read
The success of virtual events during the COVID-19 pandemic — many of which took place on Twitch — has sparked speculation about the value of large-scale in-person events, both for platforms like Twitch and for the brands looking to reach their users. But Twitch is all-in on live events, viewing in-person community engagement as a major pillar of its marketing strategy.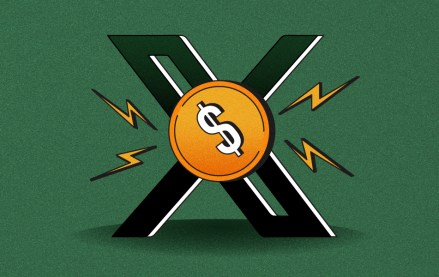 October 20, 2023  •  4 min read
The social platform formerly known as Twitter is in flux. And brands and retailers might be shifting away from including X in their marketing strategies.