We may earn commission from links on this page, but we only recommend products we back.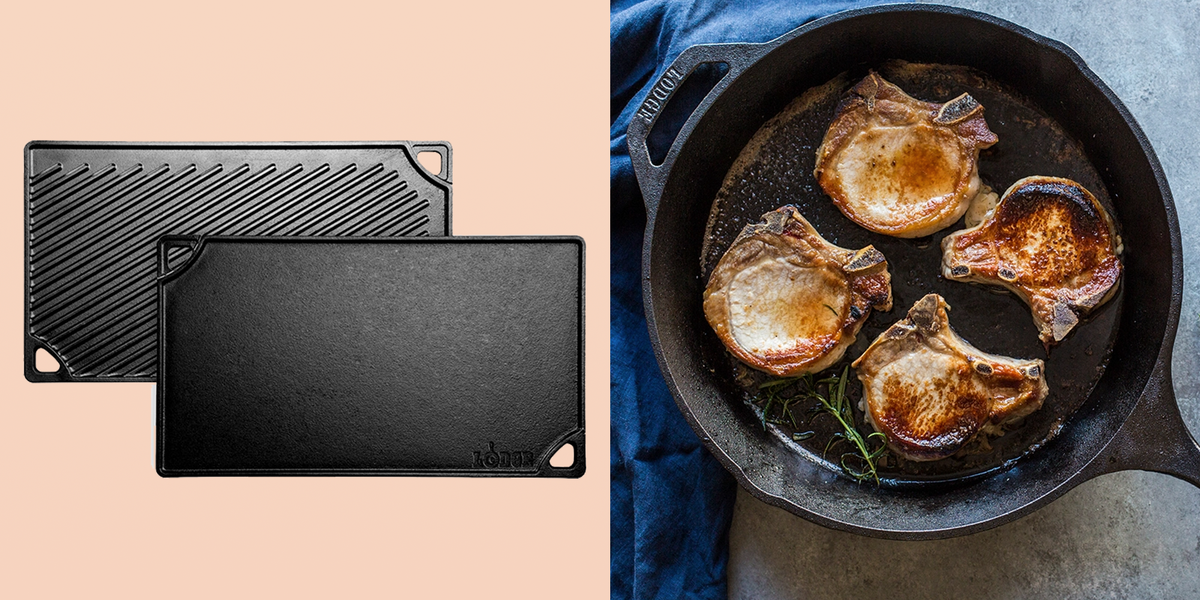 Lodge
Cast iron is a timeless kitchen staple for good reason. When it comes to finding long-lasting, durable and chef-approved kitchenware, we can't think of a safer bet. Plus, as we've said before, it just gets better over the years: "cast iron not only withstands the test of time—it ages beautifully."
While there are heaps of cast iron pans to choose from, this week's Amazon sale makes the selection pretty simple. Lodge, a brand that has been at the helm of cast iron since 1896, currently has a major discount on it's tried and true 10-1/4-inch cast iron skillet, making it under $20 right now.
Lodge 10-Inch Pre-Seasoned Cast Iron Skillet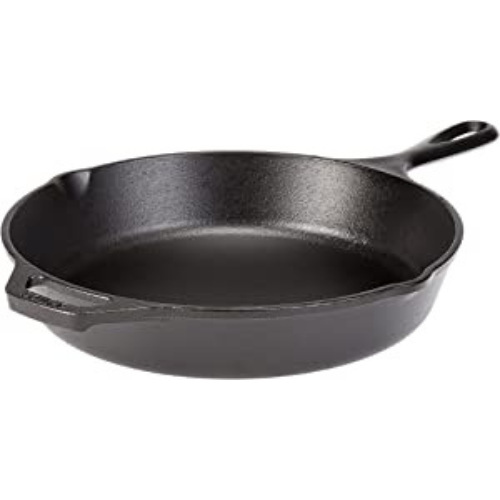 Lodge 10-Inch Pre-Seasoned Cast Iron Skillet
Now 42% Off
Readers (and anyone who's spent enough time in the kitchen) probably recognize the name Lodge thanks to its long history as a trusted cast iron manufacturer. But for those who didn't inherit a perfectly-seasoned pan from their family members, the Lodge skillet has proven to be a worthy investment. Whether you're cooking chicken, steak, breakfast, or even dessert, practically anything you want to eat, you can make with a cast-iron skillet.
It has a 4.7-star rating from over 63,000 reviews on Amazon, many of which claim the pan outlasts it's more expensive counterparts. And these aren't your ordinary reviews; fans are leaving paragraph-long five-star ratings professing why they swear by Lodge's cast iron skillet, with some helpful tips about caretaking. One reviewer put it perfectly: "It's a Lodge! You'll love it and it'll love you as long as you take care of it." Another customer noted the low price tag after raving about the purchase: "the price, for a piece of lifetime cookware, is insanely cheap."
Lodge's other bestsellers, like their reversible stovetop grill/griddle (which our editors have raved about) and five-piece bundle set are also showing huge markdowns, for anyone wanting to upgrade their kitchenware even further.
Amazon Sale: Lodge Cast Iron Cookware

Freelance Writer
Megan is a freelance writer who specializes in E-Commerce, LGBTQ+ media, mental health, and astrology. Their email is lasher.megan@gmail.com. 
Watch Next Advertisement – Continue Reading Below
Advertisement – Continue Reading Below