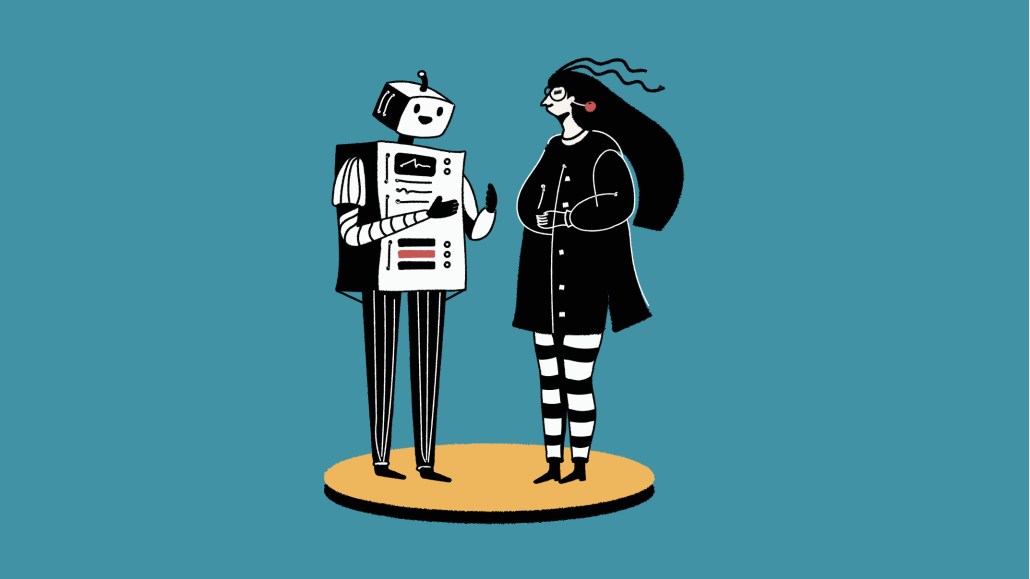 Ivy Liu
This story was first published by Digiday sibling WorkLife
Job ranges are all over the place when it comes to artificial intelligence.
The job in AI that made headlines earlier this month for its eye-grabbing salary —  $900,000 — seemed to suggest that a job in the booming industry is lucrative. 
But data from job boards support the idea that it could just be an outlier. 
Earlier this month, streaming service Netflix touted an opening for a machine-learning platform product manager that pays anywhere between $300,000 and $900,000 a year, including base salary and bonus. Meanwhile, Amazon posted mid-August an opening for a senior manager in applied science and generative AI role that would pay as much as $340,300 per year, not including bonus.
A director of retail media AI at Walmart can make up to $288,000 per year, according to its Indeed posting, while Google is offering a lawyer specializing in AI as much as $351,000 annually — not including bonus, equity or benefits — to advise the tech giant on the legal risks of the tech.
And Goldman Sachs also appears to be on the market for a handful of AI-related positions, including a vice president of applied AI, a senior AI engineer and a conversational AI data scientist, which boast salaries of up to $250,000, $240,000 and $190,000 per year, respectively.
These are all high paying jobs, but it's one end of the spectrum. An AI engineer at Procter & Gamble can expect to make anywhere from $110,000 to $132,000 per year and Nike is advertising for a senior machine learning engineer that will make up to $71 per hour, or about $148,000 yearly. These salaries are still significant, but are on the lower end of the tech industry. 
To read the full story click here
https://digiday.com/?p=516180