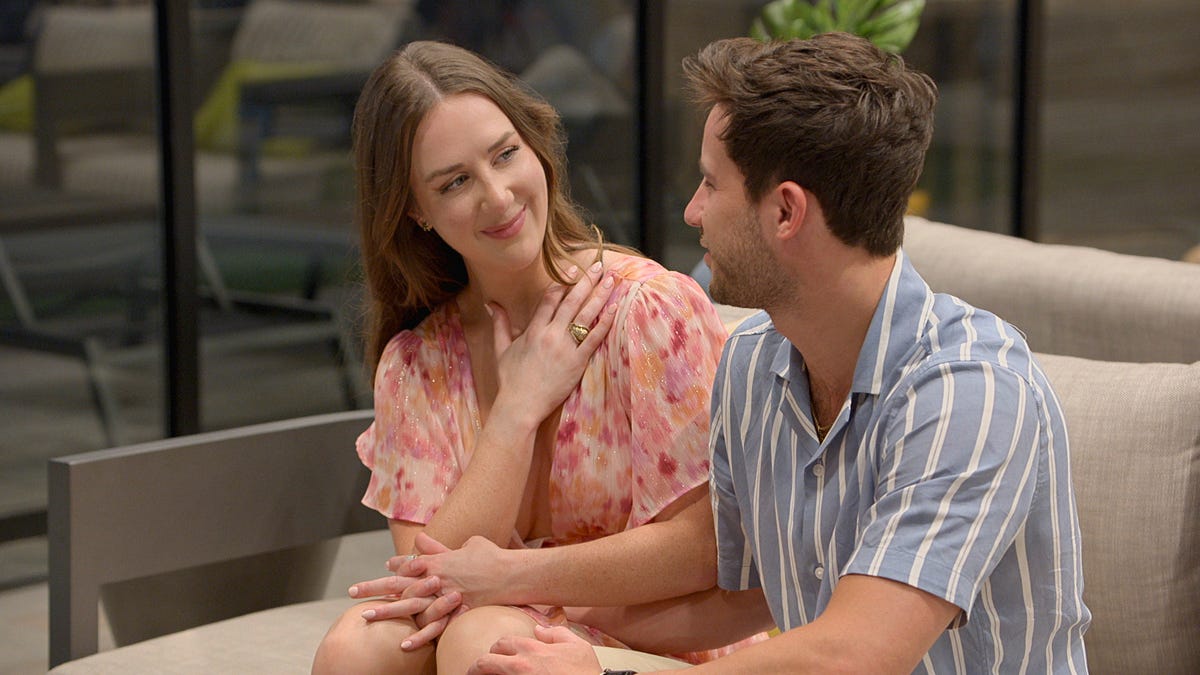 Each season of Love Is Blind has had its own share of dramas and controversies, (who could forget the Netflix Live Reunion that never was), but we believe that Season 5 takes the cake for as one of the most dramatic seasons yet.
We've seen plenty of tears, meltdowns, a friendship breakup, and even a pair of exes that claim they didn't know the other was going to be there. One of the most interesting pairings on the show has been the journey and love story of Chris and Johnie. Back when the season started in the pods, Johnie had Chris and Izzy as her top choices, but eventually it became clear that she felt a stronger connection with Izzy, and she told him she was ready to move forward with him and get engaged
Unfortunately, Izzy broke things off with Johnie, in favor of proposing to Stacy, the woman he felt a stronger connection with, leaving Johnie heartbroken and a bit salty, as post-breakup she slammed his poor finances and credit score to some of the other girls. Johnie then had a change of heart after hearing how sad Chris had been after their break up (and finding out that he was still single), so she decided to try and rekindle things with him. However, Chris refused, stating that he felt like a second choice.
But in the newest batch of Love Is Blind episodes, Chris and Johnie revealed something surprising about their relationship status. Here's what you need to know about Chris and Johnie now.
Are Chris and Johnie from Love Is Blind season 5 still together?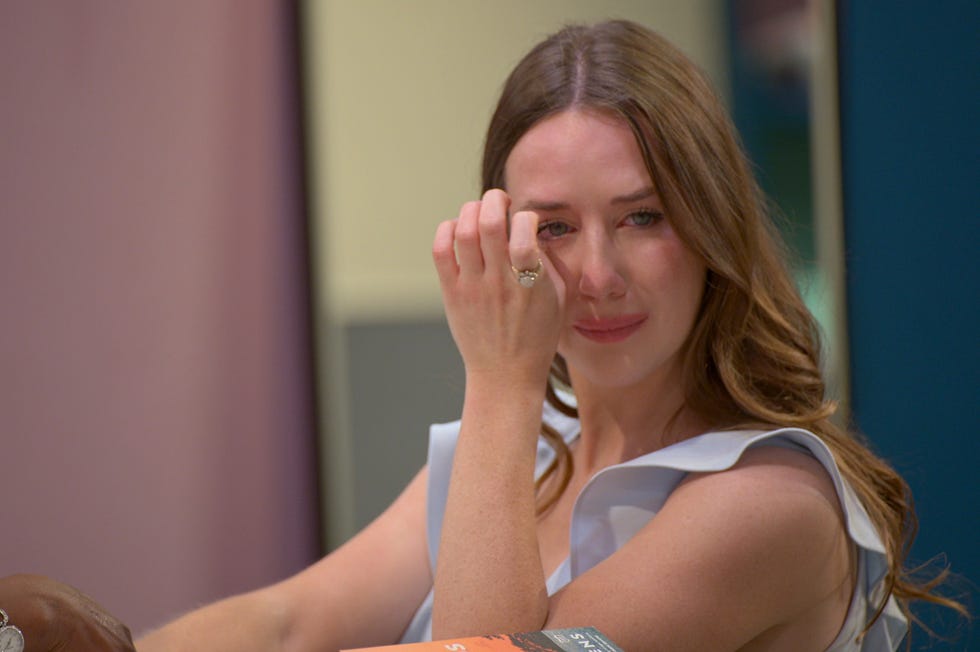 Netflix
During the cast barbecue, where the engaged couples and the rest of the party squad came together to catch up, Johnie and Chris revealed that they were in a relationship. They explained that they started talking after they spotted each other in the airport on their way home from the pods, and they had been together ever since. There was a bit of drama when Izzy pulled Johnie aside to berate her for her flip-flopping, but Chris stuck by her side, while also maintaining his friendship with Izzy. And while he did seem surprised by the fact that Johnie had told Izzy that she loved him in the pods, the couple left the BBQ together.
Post-show, it's a bit unclear if the two are still together. Chris follows Johnie on Instagram, but she doesn't follow him back—but that may be because they're trying to keep their relationship status under wraps, and Johnie does have a still photo of the two of them from the show on her profile.
Recently, Chris also told Today that he rekindled things with Johnie because his feelings never fully went away. "When you finally meet somebody that you have that kind of emotional bond with, that you've fallen in love with, you don't just mess that up because of something outside of your control," Chris said. "Everybody's there trying to find their person and, unfortunately, she thought that another option was better. But you don't want to miss an opportunity to find our forever."
The Love Is Blind finale is next week, and it's likely that there that there will be a sit down reunion, so it won't be long until we find out exactly where Chris and Johnie stand today.

Temi Adebowale was previously an Editorial Assistant at Men's Health, covering shows like Survivor, Peaky Blinders, and Tiger King. Prior to her entertainment work at MH, she was Newsroom Fellow, writing news stories across Hearst Digital Media's brands. Temi likes Rihanna, the StairMaster, and tacos.