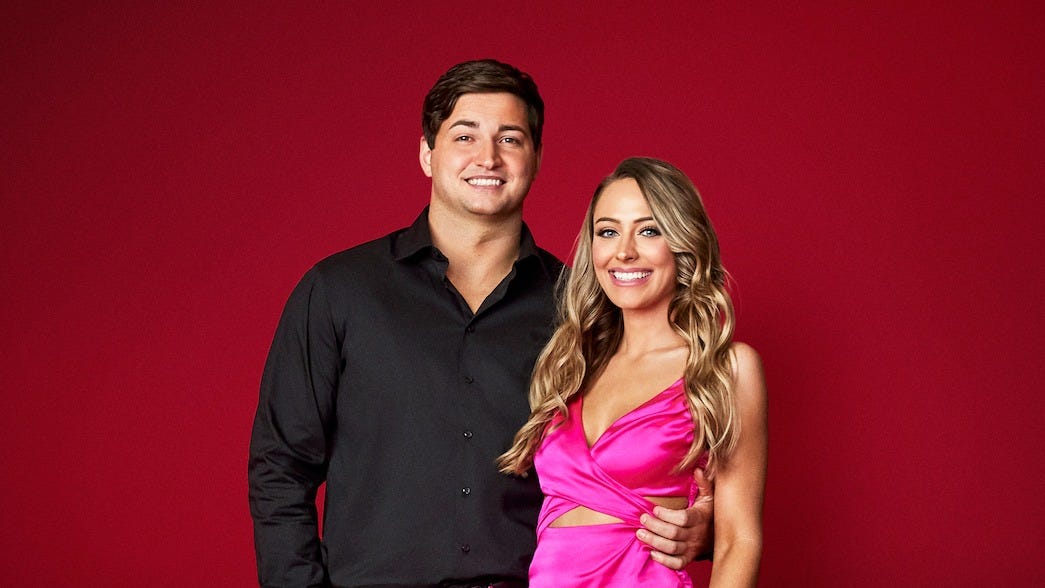 The first eight episodes of The Ultimatum Season 2 on Netflix, delivering a whole lot more relationship drama. This year's cast comprised a number of long-term couples who were conflicted about commitment, with one partner wanting to settle down and get married, and the other less sure.
The premise of the show ostensibly helps these people make up their minds by splitting up all of the couples and pairing them off with each other, giving them a chance to experience what it's like to be with somebody else and decide what they really want out of a relationship.
And as can be expected, it gets very messy.
Among this year's cast of couples were Ryann McCracken and James Morris, who first met in high school and have been together for seven years. At the start of the season Ryann was the ultimatum giver, as she was the one ready to take their relationship to the next level. James, however, wanted to spend more time focusing on his career before getting married.
In a one-to-one case of partner-swapping, Ryann and James were each paired off with the respective half of another couple, Trey and Riah, in episode one. Ryann and Trey hit it off almost instantly, and Trey admitted that he had "caught feelings" for her. Meanwhile, Riah and James seemed to get along platonically, but he struggled to express his emotions—something that had been a problem in his partnership with Ryann.
James described intimacy as an "all or nothing" kind of deal, following the revelation that he had cheated on Ryann in the past, implying that he has resolved to not get close to anyone else. Which meant that his "trial marriage" with Riah was all-but-doomed from the start. After seeing how well things were going between Ryann and Trey, James eventually realized that Ryann is the one for him.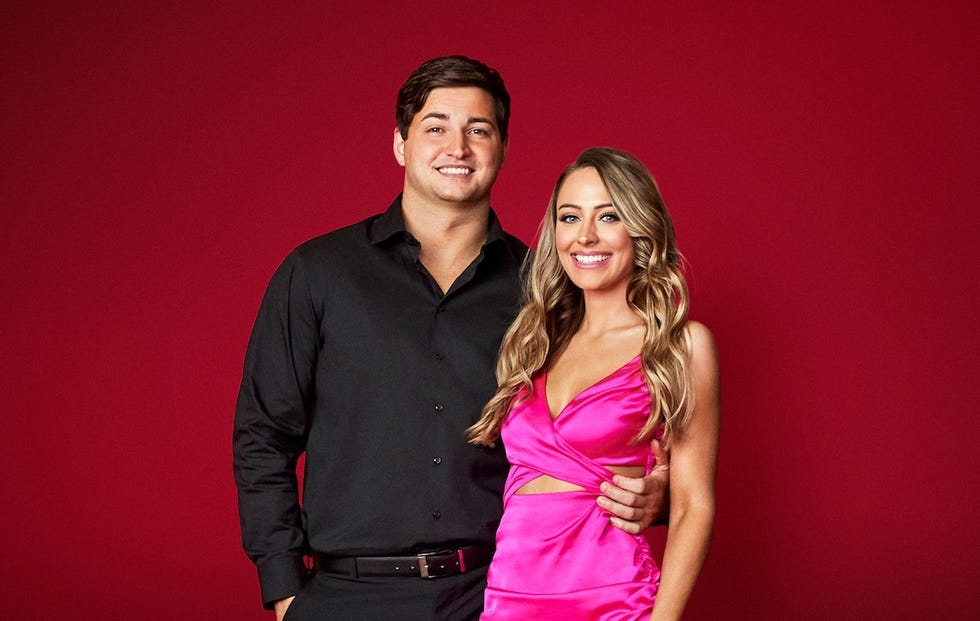 Netflix
Are Ryann and James still together?
Ryann and James' experience definitely seemed to bring them closer together as a couple, although the final episodes of Season 2 have yet to drop on Netflix, so the outcome of their trial separation and partner swap is yet to be confirmed.
However, James still has a series of loving posts dedicated to Ryann on his socials, and Women's Health reported that the pair have been sending each other numerous Venmo transactions lately, hinting that they are at least still in contact, if not still together.
There's also the fact that in some footage from the show, Ryann appears to be wearing an engagement ring on her finger, and James wears what appears to be a wedding bang. An editing snafu, or a clue? You decide.
Philip Ellis is News Editor at Men's Health, covering fitness, pop culture, sex and relationships, and LGBTQ+ issues. His work has appeared in GQ, Teen Vogue, Man Repeller and MTV, and he is the author of Love & Other Scams.