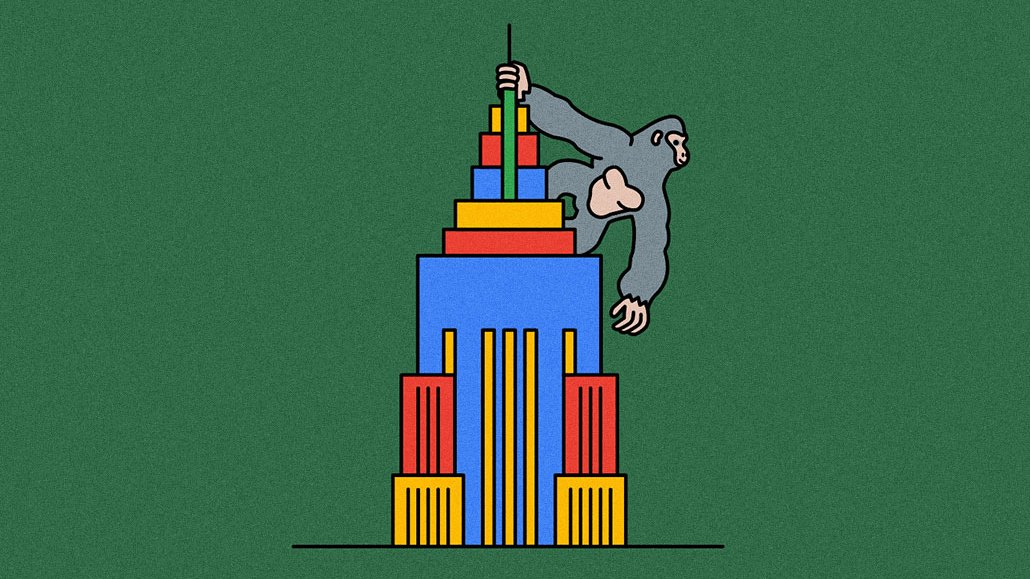 Ivy Liu
Three years after the U.S. Department of Justice filed its landmark antitrust lawsuit against Google, the case finally went to trial yesterday, with opening arguments setting the stage for a landmark legal battle.
The stakes are very high for Google, and experts say the case could shape the future of online advertising depending on its outcome. (Here's a primer on the case with more background, what to expect, and the potential impact.)
This week's trial is happening parallel to a separate antitrust case the DOJ filed earlier this year that focuses on the open web. (The first one, focused on the search market, was filed in 2020 by the Trump Administration.)
In some ways, the opening arguments could serve as a crash course for anyone trying to learn about the complexities of online advertising — or for advertisers who want to see the industry through a legal lens. (The case has also faced criticism for Google's efforts to keep evidence private and prevent an audio feed for the hearings from being accessible after opening arguments.)
Here's a recap of the arguments posed by lawyers for the Justice Department, a coalition of state attorneys general that joined the DOJ's lawsuit and Google's own counsel defending its dominance:
What's being alleged
At the core of the case is whether Google violated U.S. antitrust laws as it rose to dominance in the search market. On Tuesday, the DOJ's attorney said Google paid Apple between $4 billion and $7 billion in 2020 to be the iPhone's default search engine and now pays more than $10 billion for that coveted real estate. The exclusive deals gave Google "a powerful strategic weapon" as the smartphone era led people to increasingly rely on mobile search, according to Kenneth Dintzer, deputy branch director of the DOJ's civil division. 
"We rely on the general search engine to do that searching for us," Dintzer said in his opening argument. "It's one-stop shopping, the idea that when you go to the supermarket, they've gathered a bunch of different products to make the job easier for you to pick them out."
Devices powered by Google's own Android operating system were also part of the DOJ's case, including agreements related to the Google Play Store and Google Maps that power most of Android devices. According to Dintzer, "widgets and browsers are Google's beachhead."
Google was accused of manipulating its search ad auction market by raising prices, which Dintzer said is "as if you go to an auction house and even if nobody bids against you, the auctioneer keeps raising the prices." (The DOJ plans to have four advertisers testify about ad prices, but those witnesses have not yet been disclosed.)
"One of the most important things that the court can take away is that Google has the ability to raise prices for ads," Dintzer said.
Attorney for state AGs gives a 101 in online advertising
Representing the group of state attorneys general in the case is attorney Bill Cavanaugh, who gave the court a crash course in advertising topics such as real-time bidding, conversion-level data and the market funnel. He also pointed out that search advertising is attractive because marketers are trying to attract people to their websites. He also gave a preview of how evidence from the DOJ and state AGs will show how Google hurt competition like DuckDuckGo and Bing along with how other large advertisers were "deeply unhappy" with their ads' performance. 
"When you look at experienced marketing spending per visitor, it's gone up and up and up," Cavanaugh said. "And Google asks the court to ignore this because queries and ad market dollars have increased. But the evidence has shown that Google is riding the wave, not creating it, and itself has excused the harm they've caused the competitive process."
The secrecy of Google's advertising operations was also a key part of the DOJ's opening argument. According to Dintzer, Google hid "thousands and thousands" of documents during case discovery, which he said illustrates the company was aware that its agreements crossed antitrust lines: "They turned history off so they could re-write it in this court."
Defending its turf
Making Google's case in opening arguments was John E. Schmidtlein, who argued that Google's dominance has been a result of other giants like Microsoft focusing on growing its PC market rather than innovating with its Bing search engine.
Rather than advertisers and users being the victim, Schmidtlein said the main victim is Microsoft. Although Bing is the default search engine for computers that run on Microsoft Windows, he said they have data showing that Microsoft users prefer to search on Google. 
"U.S. antitrust law cannot as a matter of legal principle impede Google from competing just because they're scaled," Schmidtlein said. "That is anathema to U.S. antitrust law."
According to Schmidtlein, U.S. antitrust law's definition of market applies to overall digital advertising — not just search advertising — and he added that "harm to a competitor doesn't not necessarily mean harm to competition."
Because browsers themselves are free, search ad revenue is the primary way to fund innovation, argued Schmidtlein. He said that even if Google is the default search engine, users can easily switch to alternatives if they want to. However, when asked by the judge for any data on how often they switch, Schmidtlein said the company didn't have any data on that because Google can't track it. 
"There's no bigger competition than trying to get your product on one of these devices," Schmidtlein said. "All of these companies want to be the default."
What comes next
The trial — now officially underway for the next 10 weeks — will be closely watched by tech giants, the broader adtech industry, advertisers and regulators as witnesses come forward and more evidence comes to light. Among the attendees on Tuesday was U.S. Rep. Ken Buck, R-Colorado. In a series of tweets, Buck alleged Google has been "pushing out rivals by being the default search engine across Apple and Android operating systems," adding that breaking up Big Tech should be a bipartisan issue.
"Yet Google spends hundreds of millions of dollars to block antitrust reform bills and buy members of Congress," Buck wrote. "It's time lawmakers stop lining their pockets and do what's best for the American people. This case is a necessary first step."
https://digiday.com/?p=517716