Flex Wheeler is one of the toughest bodybuilders, not just with respect to the sport, but life in general. In 57 years of his life, Wheeler has undergone numerous surgeries. Quite a number of his ailments posed a danger to his life as well. It was because of these reasons that the bodybuilder battled depression. Wheeler once admitted that during the darkest days of his life, he even attempted to take his life. However, recently the Sultan of Symmetry seems to be in better health, both physically and mentally.
In a recent interview, Flex Wheeler opened up about how life has changed for him in recent years.
Flex Wheeler empathizes with amputees
ADVERTISEMENT
Article continues below this ad
During the 2023 Arnold Classic, Flex Wheeler received the lifetime achievement award. Post the event, Wheeler appeared in an interview with Muscular Development Magazine. In this interview, Wheeler spoke about how he is embracing his new life. Wheeler recalled the time when he looked perfect on the outside but never felt so on the inside. He then pointed out the difference in his condition back then and now with an amputated leg.
Wheeler said now even though he might not look perfect, referring to his leg, he is more comfortable in his skin now than he has ever been before. He continued, "I really feel that I'm complete." Furthermore, Wheeler finds himself being able to relate with people with similar struggles. "I would have never known what an amputee went through until I became one. I had so much more profound respect, even the young men who are going to compete tomorrow in a wheelchair division, I have so much more profound respect," he added.
DIVE DEEPER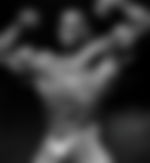 He further adds that it has been a very moving experience for him. However, despite his adversities, Wheeler doesn't want people to pity him.
Sultan of Symmetry gets emotional while receiving the lifetime achievement award
ADVERTISEMENT
Article continues below this ad
Upon receiving the award, Flex Wheeler thanked his fans and made an honest confession. The awardee revealed he doesn't want anyone to feel sorry for him. He clarified the context that he is referring to what he has been through, is going through, or will go through in life.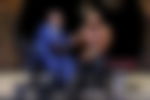 He added that if it hadn't been for those moments in life, he wouldn't have achieved the feat. Wheeler continued, "Everything that I've done wrong, everything that I've done right, all of it led me to the man that I am and I am thankful for all of it." Though he has never won an Olympia, Wheeler felt honored when Arnold Schwarzenegger called him "one of the greatest of all time."
ADVERTISEMENT
Article continues below this ad
Watch This Story: From Arnold Schwarzenegger to Chris Bumstead – Here Are the Top 5 Most Aesthetic Bodybuilders to Ever Compete in Mr. Olympia
Looking at the journey of this tough bodybuilder, it is liberating to see him embracing his imperfections and finally living with a healthy mindset.