CEO backtracks —

Firm drops widely panned idea but still aims to move users "up our price card."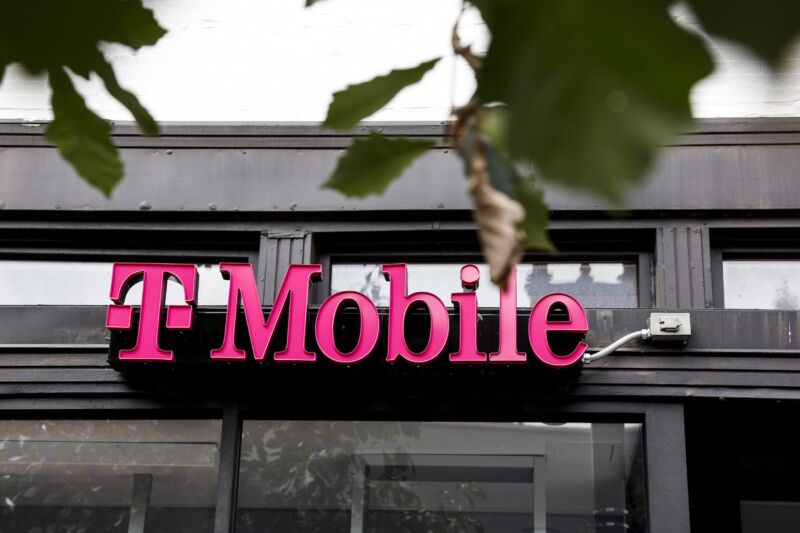 T-Mobile has scrapped a plan to automatically switch users to newer, more expensive packages after hearing loads of criticism from customers.
The plan became public knowledge two weeks ago with the leak of internal documents that said customers would be switched to pricier tiers starting with the November bill cycle unless they contacted T-Mobile to opt out. Documents showed that T-Mobile customer service reps were trained to tell users who complained, "We are not raising the price of any of our plans; we are moving you to a newer plan with more benefits at a different cost."
But in an earnings call yesterday (see transcript), T-Mobile CEO Mike Sievert said it's no longer happening because feedback from angry subscribers showed it "isn't something that our customers are going to love."
Sievert claimed in a leaked email to staff last week that media reports on the plan were "largely inaccurate and caused a lot of confusion for our customers." But T-Mobile's public relations department previously confirmed the plan to Ars and other news outlets.
"We have identified customers we think will benefit from the additional features of our newer plan options," T-Mobile told us on October 13. "We are communicating to those customers our plans to move them to those newer plans and are sharing the benefits that come with the plan, the per line price impact and when the change will take place. Those customers will have the choice of moving to the new plan, another available rate plan at T-Mobile or in this case, opting out and remaining on their current plan."
CEO: "That was sort of not very accurately reported"
The leaked documents published by The Mobile Report showed that at least some customers would be switched to a newer plan if they were on any of the following packages offered in previous years: Simple Choice/Select Choice, Magenta, Magenta 55, ONE Plan, and Simple Choice Business. T-Mobile's statement to Ars noted that not all customers would be affected but didn't say how many people would have their plans changed.
Sievert's point about what he calls "inaccurate" news reports is that the automatic plan migrations were part of a test and weren't going to affect most customers. In response to a question from an analyst on yesterday's earnings call, Sievert said, "By the way, that was sort of not very accurately reported."
"We tend to do tests and pilots of things quite a bit to try to figure out what's the right answer," Sievert said. "In this case, we had a test cell to try to understand customer interest in and acceptance of migrating off old legacy rate plans to something that's higher value for them and for us. And we had planned to test and did some training around that. And then it leaked. And it leaked as if it was a broad national thing, and it kind of wasn't."
Sievert went on to say that "we did get plenty of feedback thanks to the erroneous context of the leak. And I think we've learned that particular test cell isn't something that our customers are going to love. Now exactly none [of the plan changes] have rolled out… We had planned it. We had planned it as a test cell, and then we aren't doing it because I think we've got plenty of feedback."
T-Mobile's current plans range from $60 to $100 a month for a single line or $5 more if you don't enroll in the AutoPay discount. The automatic upgrades that are now canceled would have raised prices by $5 or $10 per line each month, depending on which plan customers had.
T-Mobile still aims to move users "up our price card"
Despite canceling this test, there may be other similar ones in the future, T-Mobile President of Marketing Mike Katz said. "I would expect to see more of those kinds of tests from us because it's been a consistent practice throughout the entire Un-carrier journey so that we get it right for the experience for our customers," Katz said.
As always, T-Mobile wants to increase the amount people pay as measured by the average revenue per user (ARPU), which boosts profits even when overall customer numbers aren't increasing. Katz said T-Mobile's newer Go5G plans "really create the platform for our core pricing strategy, which is how can we give customers more and more value and allow them to move up our price card because they feel like they're getting something additional from us. So that is the foundation of our core pricing value."
Sievert then discussed T-Mobile's desire to move customers off "legacy rate plans."
"Although that particular test cell doesn't need to be executed now, we remain very interested in rationalizing our legacy rate plans for IT purposes, simplification purposes, revenue realization purposes, customer satisfaction, and retention purposes," he said. "So we're going to stay at it. But that particular idea is—we'll probably do something different."