Image: Unsplash
Another summer, another Prime Day sale—but it's almost over. Amazon's big shopping event ends at 11:59pm PT on July 12, which means you have just hours left to grab sweet bargains on SSDs and hard disk drives. Solid-state drives have particularly hefty discounts this year, with some positively jaw-dropping. All our recommended deals are all-time low prices (or very near it).
To get the best deals, you'll need an Amazon Prime subscription, as they're only available to members. Good news is, getting Amazon Prime for free is easy. Not interested in Prime, but still want to save money? A few rival stores are offering steep price cuts as well, though not nearly as many as Amazon. Also, if you want more info on the drives we rate highest, check out our top picks for SSDs as well as our top picks for external storage.
This Prime Day is well-timed, as SSD prices were already plummeting. Now you can snag both 2.5-inch and M.2 models for even lower prices. Not too long ago, a good 1TB M.2 Gen 4 SSD would cost you a little over $100. But at the moment, you can snag a great one for as little as $50. Yep.
Note: Unless listed otherwise, the warranty for these SSDs is five years.
Internal 2.5-inch SATA SSD deals
Samsung
The Crucial MX500 is a favorite among SATA SSDs, and for good reason—not only do you get solid performance, but it's incredibly affordable. (Think of it as the upgraded version of the BX500, our current top pick for budget SATA drive.) Prefer the solidity of Samsung's reputation? The 870 Evo, our top pick for SATA SSDs, is also at an all-time low. So is the mammoth 8TB version of Samsung's 870 Qvo line, if you need gobs of storage.
Internal M.2 NVMe SSD deals
Crucial
Gen 3
Our pick for the best PCIe Gen 3 tumbles to its lowest price ever—a head-turning $40. It was almost double that price late last year.
Gen 4
* Sold as PS5 compatible
Some of the top SSD models are on deep discount right now, and not just our current favorites like the WD SN850X or Crucial P3 Plus. The venerable Samsung 980 Pro hits an all-time low, with the 1TB model going for an astounding $50. (Alas, the 2TB version going for $100 is now sold out.)
Shopping for a drive for your PS5? Any Gen 4 SSD with a sequential read speed of 5,500MB/s or faster will work, not just those branded as PS5 compatible. (Every Gen 4 drive on this deals list except the P3 Plus qualifies.) But if you prefer the reassurance of a guarantee by the manufacturer, we've marked those sold as PS5 compatible.
Best Prime Day deals on general PC storage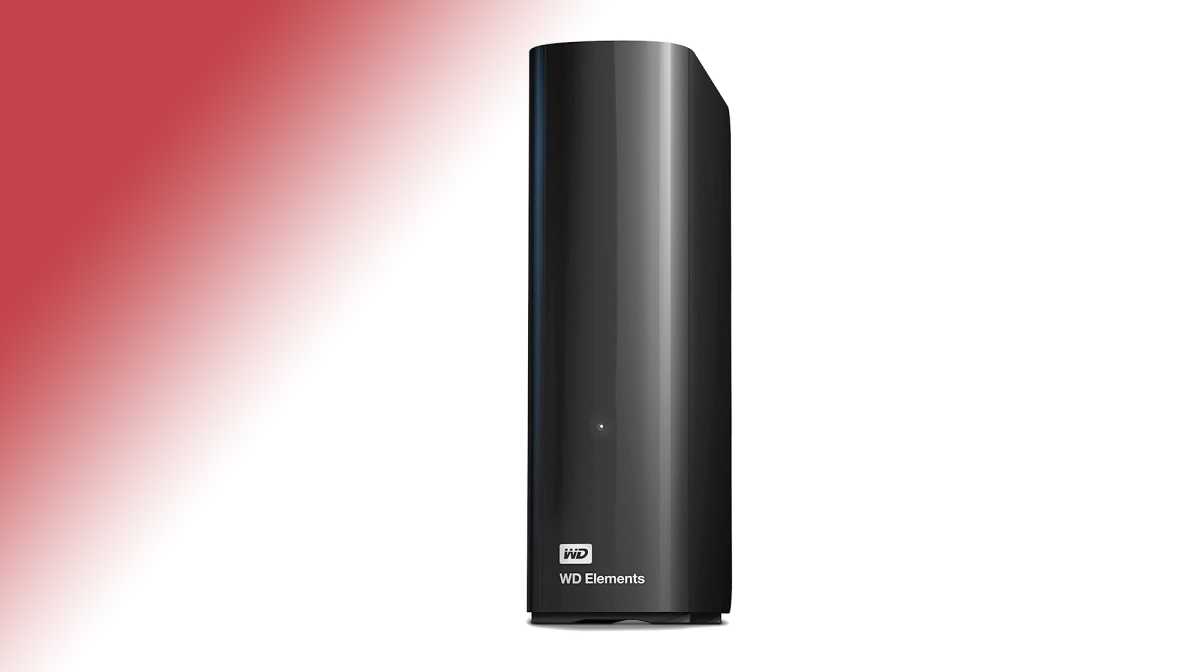 PCWelt/WD
You can't beat the price per gigabyte with a spinning platter drive, especially when you need huge amounts of storage. Whether you're looking to expand your PC's storage or build out a NAS unit, you can get big hard drives for cheap right now.
Internal 3.5-inch hard-disk drives
A few hard drive disk sales have sold out already (like the WD Black 4TB drive for $104 and WD Red Pro 18TB drive for $240), but you can still catch a handful of deals on HDDs. Most are meant for NAS units.
External storage
Popular portable SSDs are still available for incredible prices, including the Samsung T7 Shield, our pick for the best external USB drive with high performance.
FAQ
---
1.
Why are SSDs so cheap now?
Lower demand and high supply have led to a rapid tumble in solid-state drive (SSD) prices before Prime Day. Even before the big sales began, SSDs cost much less. A 1TB drive that might have been $100 during Black Friday is now often found for around $80 (or 20 percent lower than before). And during Prime Day, those prices have tumbled even further, slicing yet another $20 to $30 off the price. It's a great time to pick one up if you've been wanting to expand your storage!
2.
Is an SSD better than HDD?
SSDs are faster and take less room in a PC than a hard-disk drive (HDD), which gives them a strong advantage. If you only have one storage drive in your PC, it should ideally be an SSD so you get faster boot times and quicker access to your files. A HDD as your primary drive will feel much slower.
But HDD still have their advantages. First, they're much cheaper. The going price of a 2TB HDD is about the same as the sale price for a 1TB SSD. You also can get them in higher capacities than SSDs. If you work with huge files, you can pick up an 18TB or 20TB HDD (and as mentioned, since HDD cost less, you'll spend as much or even less as a 4TB SSD). f you need secondary storage and you don't need it to be fast, HDD are a fantastic option.
3.
How do I know if an SSD deal is good?
Here's the guideline we use for picking deals: First, it should be for an SSD that performs well (or in select cases, performs well for its MSRP), and is a reasonable price when not on sale. The discount should also be significant for that particular model. Ex: For SSDs that almost never go on sale, a reduction of $5 to $10 is already hefty. For others, that might be closer to $20 to $30.
In other words, expect to pick up high-performing drives at an all-time low (or very close to that) during Prime Day. Ignore the options that don't meet this criteria.
Alaina Yee is PCWorld's resident bargain hunter—when she's not covering PC building, computer components, mini-PCs, and more, she's scouring for the best tech deals. Previously her work has appeared in PC Gamer, IGN, Maximum PC, and Official Xbox Magazine. You can find her on Twitter at @morphingball.