Will it be third time lucky for Great Britain's Alex Yee this Saturday at the World Triathlon Championship Finals Pontevedra, in Spain?
The Paris Test Event winner has the chance to become World Triathlon Champion, but it's pretty tight at the top of the WTCS standings. We've been here before.
Yee the World Champion in waiting?
Winner of an Olympic gold and silver medal at Tokyo 2020, Yee arrives at the final race of the WTCS season with the potential to become World Triathlon Champion for the first time after two near misses.
Two years ago in Edmonton, Yee was leading the post-Tokyo standings with just the final race in Canada to come, but it was Kristian Blummenfelt who spoiled the party with victory to add to his Olympic Games success. Eleventh place on the day left Alex with WTCS bronze for 2021. "I just didn't swim well enough today," was his post-race comment. We'll return to that later…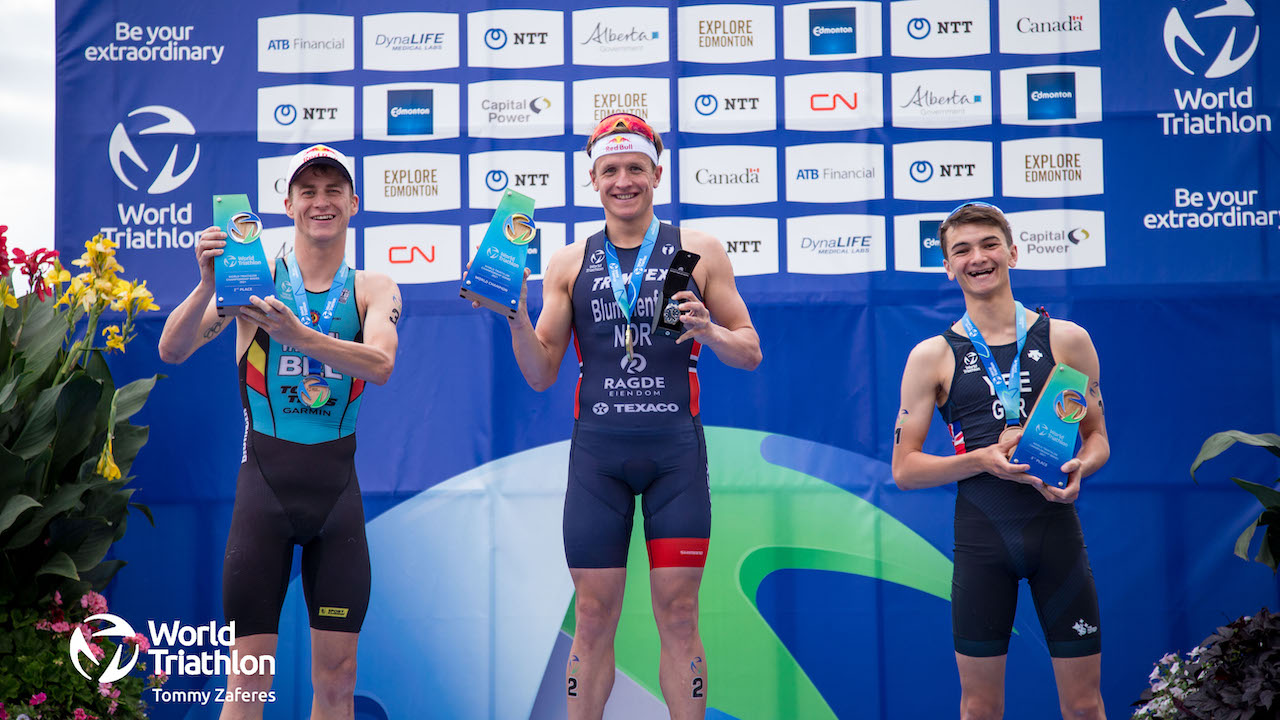 Heading into Abu Dhabi last year, all had seemed set for another Yee vs. Hayden Wilde showdown to determine the 2022 champion. However, in an absolutely thrilling race at Yas Marina, it was Leo Bergere who took the win, and when Belgium's Jelle Geens pipped Yee for the final podium slot, with it went his World Championship hopes.
It would be a silver lining. "It's been an amazing year, and I won't reflect on that as being the outcome of the year – I'm really proud of what I achieved this year, and second in the world is not bad!"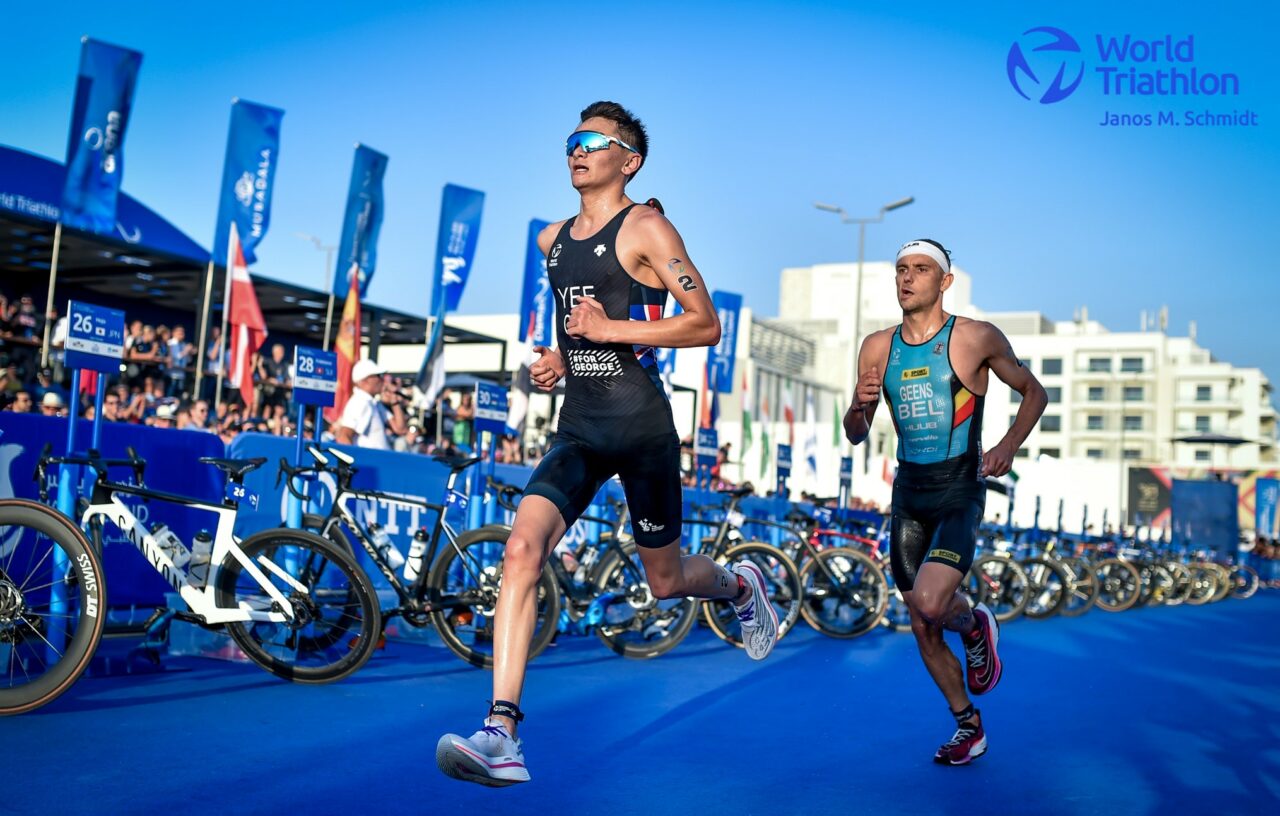 Katie Zaferes' route to World Championship success saw her finish fifth, fourth, third, second and first in back-to-back years before collecting the 2019 title in Lausanne, Switzerland. Will Yee follow a similar sequential progression?
Opportunity knocks
Like many athletes however, a primary goal during the 2023 season was to secure selection for the Paris 2024 Olympic Games. That box was ticked in dominant style with his victory at the Test Event, but with how that race played out, the goalposts have changed in terms of his next target.
Speaking to Alex recently after his victory at Super League Triathlon London, he told me: "The goals always shift don't they in triathlon… because now I want to win the World Champs!
"It's funny how things change so quickly, and unfortunately Hayden didn't have the best day. I thought that race [Ed. to challenge for World Champion] was run already, but now it sets us up after Paris, and Hayden seems to be recovering well. Hopefully we can have a really close race.
"You can't count out anyone, and Vasco is so close as well. I mean look what happened last year, it's anyone's race at the end of the year."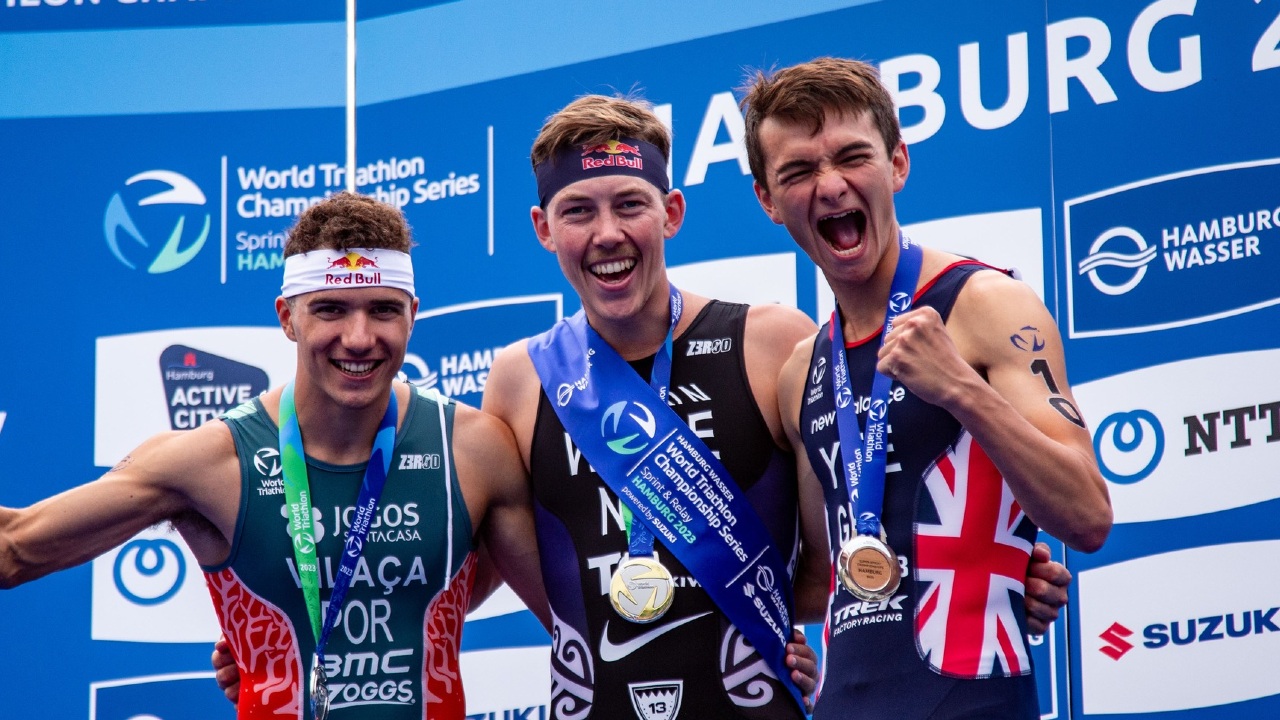 WTCS Standings
Here are the points standings heading into Pontevedra:
1. Alex Yee (GBR) – 3498.67
2. Hayden Wilde (NZL) – 3441.72
3. Vasco Vilaca (POR) – 3283.76
4. Leo Bergere (FRA) – 3013.56
5. Dorian Coninx (FRA) – 2987.60
Points earned in Pontevedra are simply added to the total to date, so no complexities in the sense of 'drop' one results and add another etc. The Championship Finals points are higher however, with the winner awarded 1250, and then that falls by 7.5% per position, as follows:
| | |
| --- | --- |
| 1st | 1,250.00 |
| 2nd | 1,156.25 |
| 3rd | 1,069.53 |
| 4th | 989.32 |
| 5th | 915.12 |
| 6th | 846.48 |
| 7th | 783.00 |
| 8th | 724.27 |
| 9th | 669.95 |
| 10th | 619.71 |
| 11th | 573.23 |
| 12th | 530.24 |
| 13th | 490.47 |
| 14th | 453.68 |
| 15th | 419.66 |
| 16th | 388.18 |
| 17th | 359.07 |
| 18th | 332.14 |
| 19th | 307.23 |
| 20th | 284.19 |
| 21st | 262.87 |
| 22nd | 243.16 |
| 23rd | 224.92 |
| 24th | 208.05 |
| 25th | 192.45 |
What does all this mean? While Yee does hold a small points lead over Wilde, should the Kiwi win then he would still top the standings, even if Alex was second. Same situation for second (Wilde) and third (Yee), as that would still be enough – even if it was Vasco ahead of the pair of them.
For the Portuguese athlete to take the title, he would need to win the race and Yee fail to make the podium (think Abu Dhabi 2022!).
Leo Bergere's chances of repeating his Yas Marina heroics are even slimmer than last year, as even a win would need him requiring Yee to finish no higher than eighth, Wilde no better than seventh and Vilaco fifth or lower.
Spreadsheets at the ready.
No hiding: "I want to be aggressive"
After his victory at WTCS Cagliari in late May, we wrote a feature on the increasing all-round threat that Yee is becoming, notably with an improved consistency in his swimming. While his run prowess can't be ignored, he wants to be known for more than fast feet.
After that West India Quay win in the Enduro format – one that really exposes any weaknesses – I discussed that very point with him:
"For me I've always had the ambition to be a triathlete. I don't want to be a person who can win races at the end of the race, I want to be aggressive, I want to be at the front of races… that's how I want to race, that's what I wanted to show in Paris, and Cagliari and all of those other races.
"I don't want to be somebody that hides, I want to win races that way."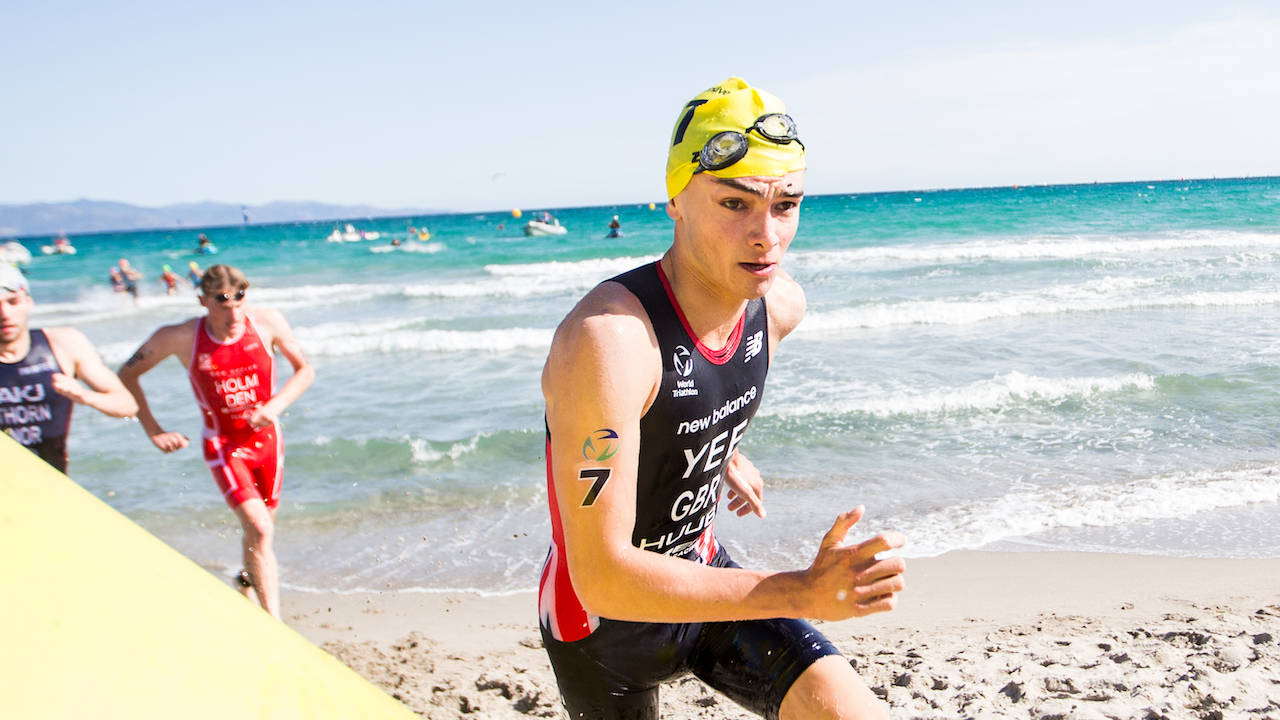 A strong opening swim would certainly put the pressure on his competitors on Saturday, and having missed racing at Super League Triathlon Toulouse in order to perform in Spain, Yee is going all-in on hopes of World Championship success:
"I wouldn't be able to sleep at night if I didn't give myself the chance at a World Championship, my third attempt. I've had two such close attempts, I just want to give myself the best shot and go to bed at the end of that race knowing that I gave myself the best chance."