The name Flex Wheeler is an important name in the history of bodybuilding. Called the Sultan of Symmetry, Wheeler had a well-built structure and a meticulous physique. Though he never won the title of Mr. Olympia in his life, the IFBB legend managed to give some biggest names in the sport, tough competition. However, his performance was frequently hindered by his diseases and many surgeries. Notably, Wheeler went through over 40 operations.
Battling with his life, after being diagnosed with a rare kidney disease, the Sultan had to get rid of his leg. Wheeler recently talked about the struggles that he had to go through daily for being an amputee. Let's dive deeper into his story.
Flex Wheeler's leg amputation is a challenge for him
ADVERTISEMENT
Article continues below this ad
Though in his prime, Wheeler had the best physique, his waning years are proving to be challenging. In 2019, the IFBB pro bodybuilder had to choose between his life and his legs. Of course, he chose his life and later opted for a leg amputation. He's frequently seen in videos, hitting the gym every day wearing his artificial leg, But what he doesn't show is the struggles he faces daily.
In a recent interview with Muscle and Development Magazine, the Sultan capped off his hardships. "I can't get up and go to the bathroom at night after urinating in containers, because of my fear that I'm gonna fall or I've to put on my leg. It's just so many things I've to be aware of bathrooms or of things around me…" Moreover, he felt it to be "humbling" and "humiliating" to face life in that way.
DIVE DEEPER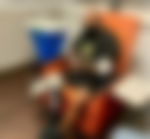 In fact, to explain his situation, Wheeler also describes that in his era, people would think his life to be "perfect". But, in reality, it was not, that time he had to endure a lot of pain. But, as soon as he made friends with his hardships and accepted who he has become, it was easier for him to be comfortable living around.
The Sultan befriended struggles previously
ADVERTISEMENT
Article continues below this ad
It was indeed upsetting news for the Sultan to live with this condition and endure the unbearable pain. He attributed his kidney dysfunction to be the sole reason. He had been suffering from kidney failure for decades and even a kidney transplant in 2003 didn't help him. As per the doctors, his kidney failure damaged his right leg and to go on with life, Wheeler had to get rid of it.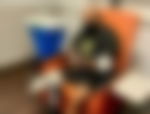 Significantly, the bodybuilder had a fair amount of struggles from childhood. His dyslexia led him to get bullied by his classmates. And he was struggling with kidney diseases since Wheeler was a teenager. He also went through 40 surgeries, but this leg amputation hit him the hardest.
ADVERTISEMENT
Article continues below this ad
Watch This Story – Ronnie Coleman Delivered His Top Line Ups for Mr. Olympia 2022
Though he had faced many health issues, Flex Wheeler still continues to be one of the best of his era, who didn't need any Mr. Olympia trophy to be an influence.