Image: Friedrich Stiemer
At a glance
Expert's Rating
Pros
High-quality workmanship and elegant design
High sound quality
Two connection cables for flexibility
Robust hardcase transport bag
Multi-platform compatibility thanks to jack connection
Many interchangeable parts
Cons
High price
Open design not ideal for noisy environments
Hardly any sound shielding to the outside
Our Verdict
The Corsair Virtuoso Pro has an elegant design, high-quality materials, and high-quality sound. The option to choose between two cable variants, depending on whether you need a microphone or not, shows that Corsair understands and responds to the needs of its users. For those who are willing to invest in their gaming and streaming equipment, the Corsair Virtuoso Pro could be a worthwhile purchase.
Price When Reviewed
£169.99
Best Prices Today: Corsair Virtuoso Pro
£169.99
In a world where gaming and streaming are increasingly merging, equipment that does justice to both is in demand. The new Corsair Virtuoso Pro presents itself as such a candidate: an analogue gaming headset that not only wants to shine with technical sophistication, but also with performance that's convincing both in heated battles and in live streams. But can it really meet the high expectations that its name and price of just under 200 dollars arouse? We put the Virtuoso Pro to the test in intensive gaming sessions and streaming.
Further reading: See our roundup of the best gaming headsets to learn about competing products.
Design and comfort
The Corsair Virtuoso Pro presents itself in an elegant yet functional design. The choice of materials, which includes a combination of robust plastic and metal elements, promises durability and at the same time a pleasant wearing experience with a high-quality look and feel. The ear pads, filled with memory foam, adapt optimally to the shape of the head and, in combination with the fabric cover, ensure a high level of comfort even during hours of gaming sessions.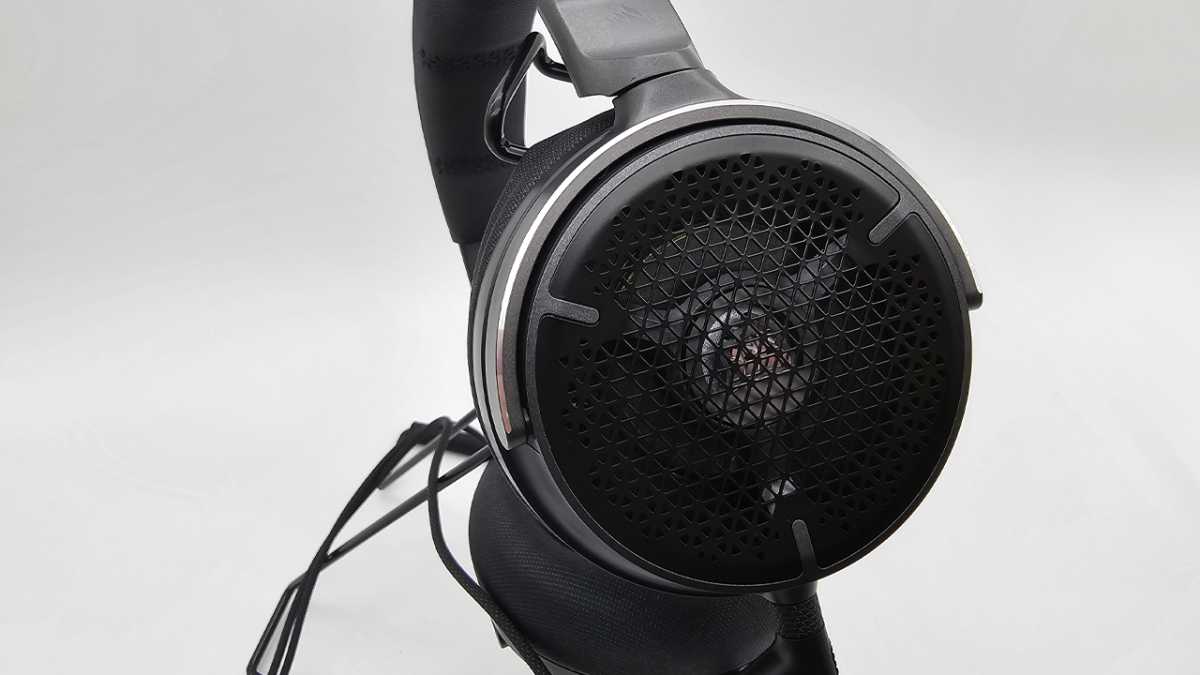 Friedrich Stiemer
Corsair has opted for an open headphone design for the Virtuoso Pro. We also rate the better heat dissipation as an additional plus. But the open design can have its pitfalls: In noisy environments, there is hardly any shielding. This could be particularly problematic in multiplayer games, where detailed communication is crucial.
On the other hand, the sounds reproduced in the headset itself are only moderately shielded from the outside. Anyone in the same room can usually hear quite clearly what the gamer or streamer is hearing at the moment. This can also be transmitted to sensitive microphones, which of course nobody wants. So fine-tuning in the equalizer is necessary if this "problem" occurs.
Friedrich Stiemer
Real-time monitoring thanks to open design
Nevertheless, the open design offers the advantage of monitoring one's own voice in real time, which is particularly useful for streamers who rely on clear communication. The adjustable headband and the moderate headset weight of around 338 grams round off the ergonomic design and make the Corsair Virtuoso Pro a very comfortable gaming headset.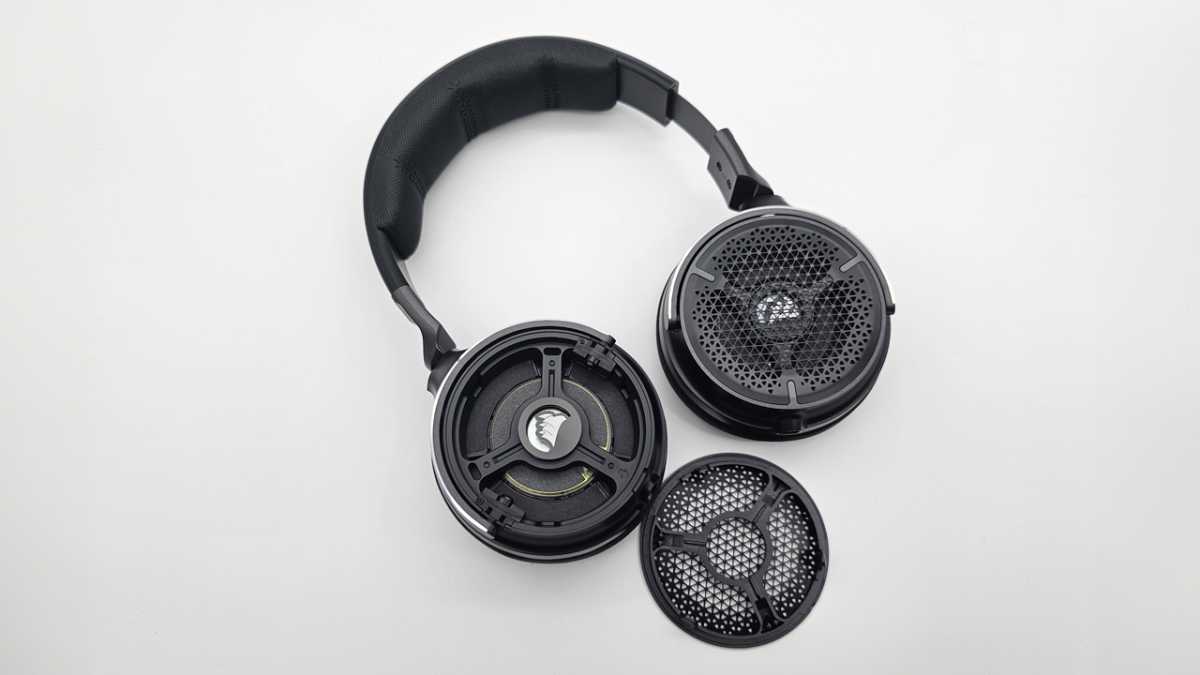 Friedrich Stiemer
Particularly praiseworthy: with the Corsair Virtuoso Pro, the ear cushions, the ear cup cover, the emblem with the Corsair lettering in the headband, and the headband padding itself can be changed without tools.
Technical specifications
The Corsair Virtuoso Pro uses high-quality 50mm graphene drivers, which are supposed to provide precise sound reproduction. These drivers are known for their ability to reproduce both deep bass and clear treble with great detail. They are also much more robust than conventional diaphragms. The transmission is analogue via TRRS plugs (3.5mm jack).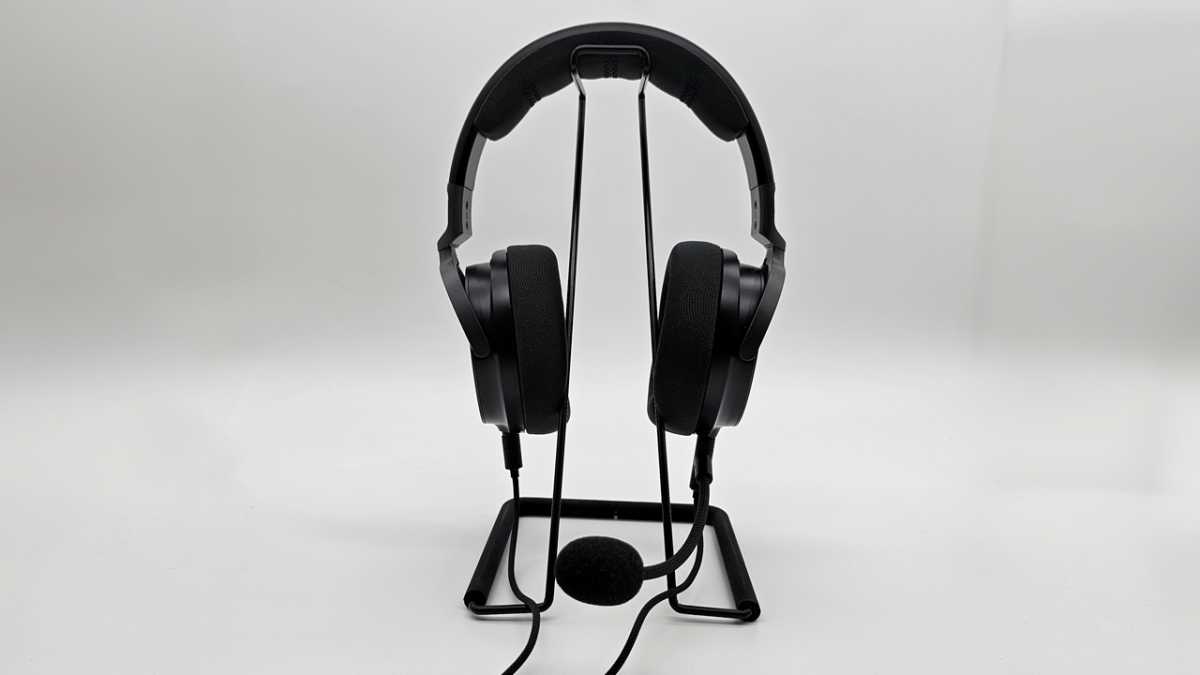 Friedrich Stiemer
In terms of technical data, the Virtuoso Pro offers an impedance of 32 ohms, which means it also works without problems on mobile devices. The microphone is unidirectional, which means that it primarily picks up sound in a certain direction — ideal for minimizing background noise. In addition, the frequency range of 100 hertz to 10 kilohertz promises a broad recording spectrum that does not undercut fine details.
Flexible setup
Unsurprisingly, Corsair recommends that buyers use its own Elgato Wave Link software, ideally in conjunction with the company's own Elgato Wave XLR DAC. With this combination, in-depth personalization of the sound profile is possible: Users can adjust EQ settings to tailor the audio experience exactly to their preferences and the game or application in question.
Additionally, VST plugins can also be integrated to tune the voice and playback even more flexibly. All of this adds an extra layer of customizability that is especially useful for those who want to further optimize their audio experience.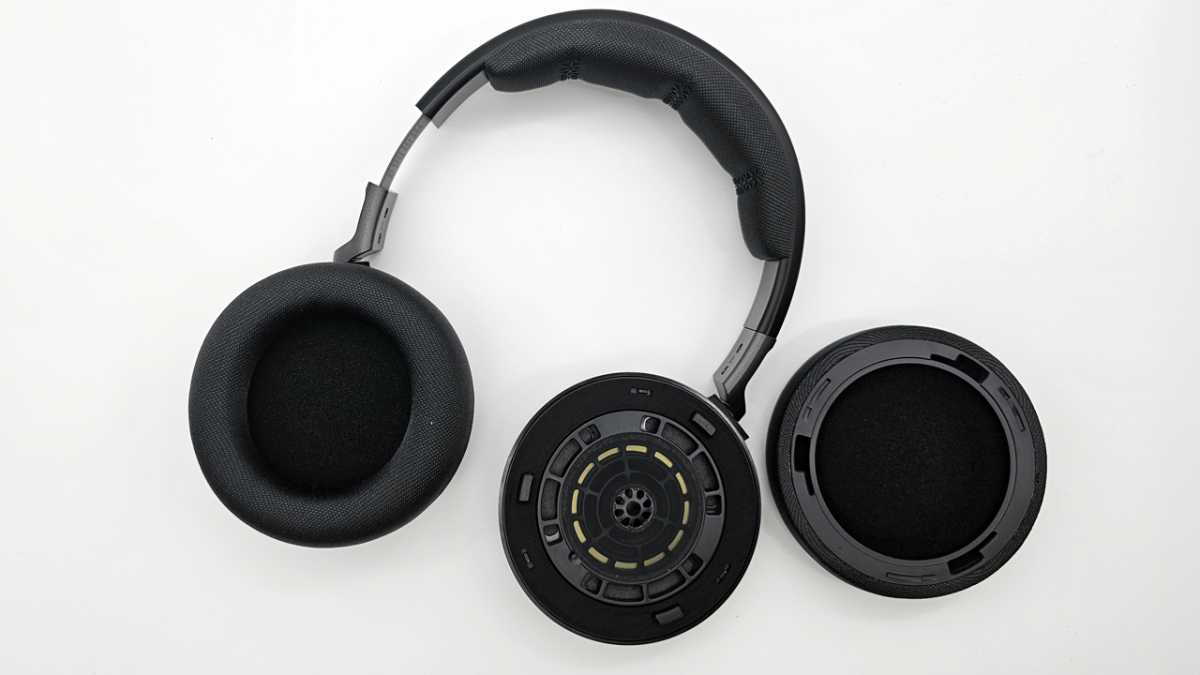 Friedrich Stiemer
Alternatively, the Corsair Virtuoso Pro can be connected to a PC or other devices — or indeed to other DACs — without any fancy software fuss, thanks to the common jack plug.
Complete package and versatility
The Corsair Virtuoso Pro comes with two cables: one with a boom arm microphone and one without. Corsair is aware that many content creators usually use an external microphone. Therefore, the manufacturer has decided to include both cable variants in order to offer users the greatest possible flexibility. The included cable without a microphone is particularly convenient if you just want to use the headset to listen to music or watch movies without having a microphone in the way.
Friedrich Stiemer
The cable with the microphone arm, on the other hand, is ideal for gaming sessions or voice chats where two-way communication is the main focus. Thanks to the 3.5mm plug, the headset can also be easily connected to game consoles and the mobile devices already mentioned. In addition, the package includes a robust hardcase transport bag, which not only protects the headset, but also ensures easy and safe transport — ideal for gamers and streamers who are frequently on the move.
Friedrich Stiemer
Gaming and streaming performance
When immersed in the virtual worlds of games like Cyberpunk 2077 or Battlefield 2042, the Corsair Virtuoso Pro shows its true strengths. The 50mm Graphene drivers deliver a rich and clear sound that brings out almost every detail, from the quiet footsteps of an approaching enemy to the thunderous sound of an explosion.
The wide frequency response of 20Hz to 40kHz ensures that both deep bass and high frequencies are reproduced clearly and without distortion. This allows gamers to be fully immersed in the action and gives them a tactical advantage, as they can use acoustic cues to locate their opponents or spot impending danger. Sometimes, however, S or distortion sounds can seem a little too sharp — so you would have to readjust the equalizer here if this bothers you.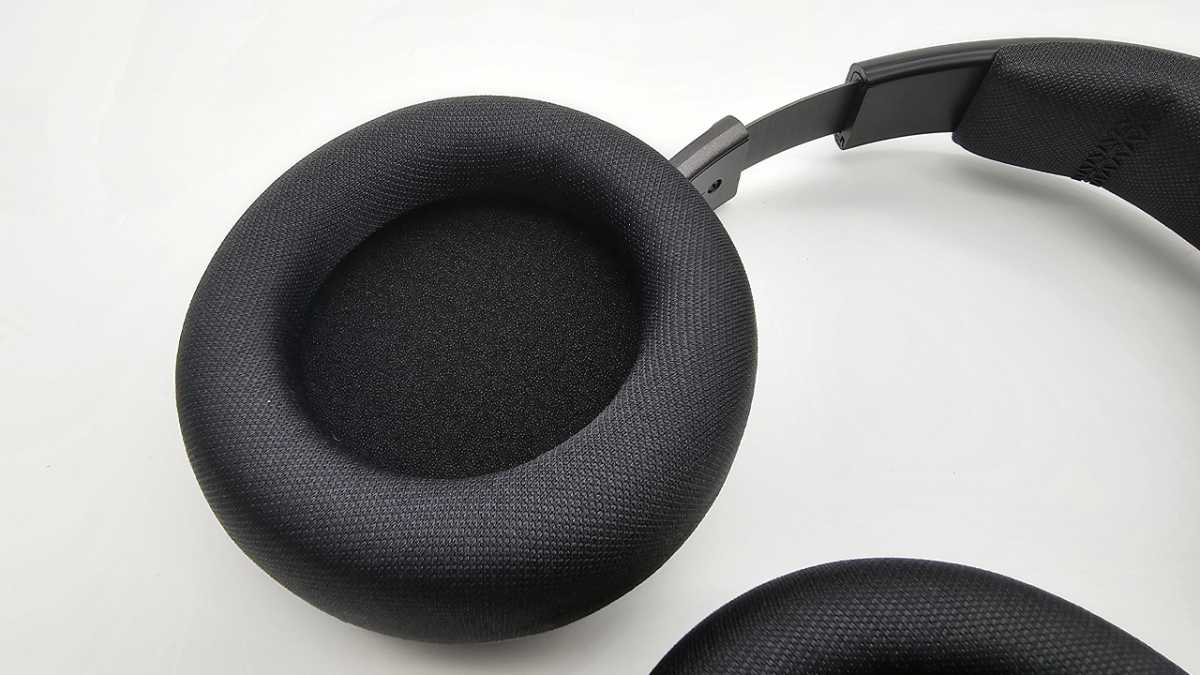 Friedrich Stiemer
For streamers who both play games and interact with their community, the clarity of the microphone is crucial. In a test stream on platforms like Twitch or YouTube, the voice could be transmitted clearly and distinctly. Although it doesn't come close to the quality of a condenser microphone because the voice sounds somewhat artificial and cool, but still!
This article was translated from German to English and originally appeared on pcwelt.de.
Best Prices Today: Corsair Virtuoso Pro
£169.99