When it comes to a financial collapse, everyone, affluent or needy, is shaken. Danica Patrick, one of the most recognizable names in NASCAR, reacted to the recent financial collapse that has wiped out billions of dollars. It looks like she is quite shaken because of the collapse.
The former driver spoke out about the recent collapse of the Silicon Valley Bank (SVB), which has made American investors nervous. SVB, the 16th largest bank in the country, recently collapsed due to a sharp drop in the share price of its parent company. The shares plunged close to a whopping 60%, wiping over $80 Billion in the market value of the shares. According to Reuters, SVB had a huge deficit of $1.8 Billion caused by the sale of a loss-making bond portfolio. The portfolio was yielding a return of just 1.79%  which is way below the current 10-year treasury yield of 3.9%.
In light of the recent happenings, Danica proposed the outrageous idea of leaving the country altogether and starting over at a new place.
ADVERTISEMENT
Article continues below this ad
Does Danica Patrick seriously wish to leave the country?
Danica took to social media and shared an Instagram story to express her concern over the recent financial collapse.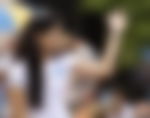 The post displayed in Danica's Instagram story reveals that the CEO of Silicon Valley Bank, Gregory Becker, sold $3.57 million of stock around two weeks before the collapse took place. Insider trading is suspected in the CEO's actions. This raises numerous concerns about insider trading, which is illegal. On the very same day, the CFO of the bank, Daniel Beck, sold stock worth $575,000.
Danica said, "I want to run away, put a bubble around a town to shield us from chem trails and start over with 50 of my fav people."
DIVE DEEPER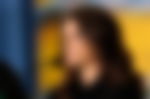 The recent financial collapse has resulted in a huge loss and startups are asking their venture firms to withdraw money from Silicon Valley Bank. The bank has lost the trust of the people, which is apparent in Patrick's story.
Amidst all the distrust and lies, Danica has shown the will to run away and go somewhere else. But where would she go? Does she have a place in mind?
ADVERTISEMENT
Article continues below this ad
Danica's destination of choice
The former driver's decision to leave the United States could prove to be a significant one. She successfully established a wine business under the label Somnium after retiring from the Cup Series. She would have to keep her business in mind while deciding on the place.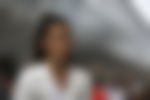 She asked her fans on her Instagram story, "currency will be your talent. Who's with me?!🤪" She can be seen asking her fans for a poll on which country she should go to. It wouldn't come as a surprise if she goes to a place where she can drive those stock cars.
ADVERTISEMENT
Article continues below this ad
Watch this Story: "Kyle [Larson]'s gonna be so bummed"- Danica Patrick sympathizes with Hendrick Motorsports champion after 'heartbreak'