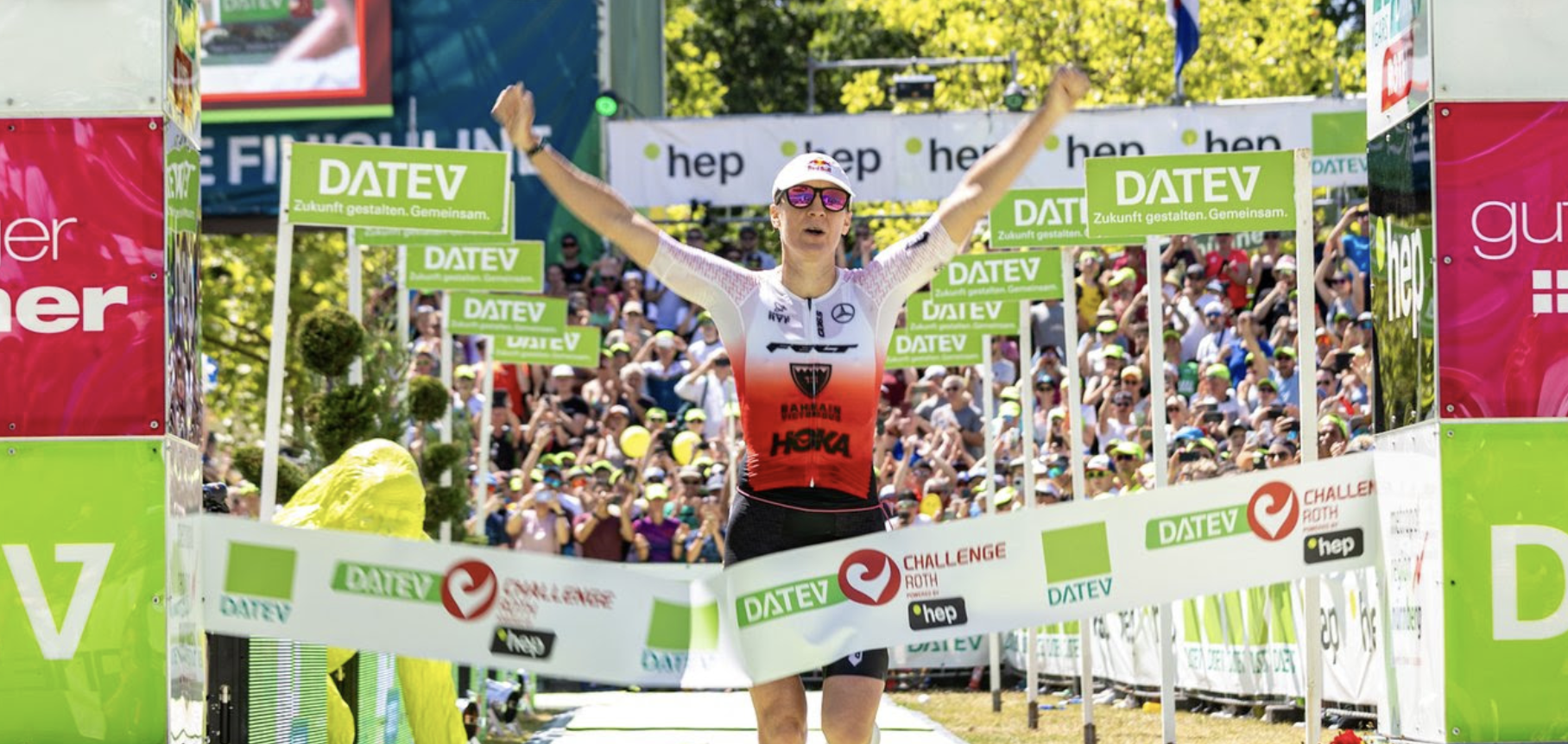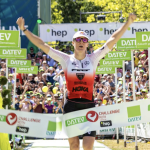 On episode 16 of Red Bull's Mind Set Win podcast, host Kate Courtney is joined by one of the greatest athletes of all time, Daniela Ryf. The Swiss triathlete is a five-time IM world champion and also just beat the 12 year old world best time of Chrissie Wellington at Challenge Roth by almost 10 minutes.
A positive approach to overcoming setbacks and an impressive ability to reset quickly has been key to Ryf's many successes, and it's this theme that's the focus of the podcast episode. During the podcast discussion, Daniela Ryf reveals the full inside story behind the infamous jellyfish sting that nearly derailed her Ironman World Championship hopes in Hawaii in 2018. She then shares exactly how she was able to manage her thoughts, reset her goals, and refocus her mind.
It was an approach that drove her to not only victory, but a new course record as well. Daniela Ryf said "You need a lot of mental strength to dial your thoughts, as your mind is responsible for how the body reacts.
"In an Ironman, if you think about the run when you're swimming, you don't want to do it. I always try to take it step by step.
"One negative thought can ruin your day and one positive thought can also save your day.
"I had two options [after the jellyfish sting]. To give up and go and cry in a hotel room, or to keep going. All you can do in that moment is to think positive. I decided not to quit. I went from my goal to win the race to just finishing it and it actually made me feel free."
Podcast host Kate Courtney said "Daniela's story demonstrates how important it is to manage negative thoughts in order to keep moving forwards.
"It's not that Daniela never has negative thoughts, it's that she's able to manage them and continue to reset and refocus on the things she can control in the moment."
Related
Comments
Most popular
Triathlon Today – Your News, Our Passion
Newsletter

Subscribe here to receive our weekly newsletter with our most popular news!
Links