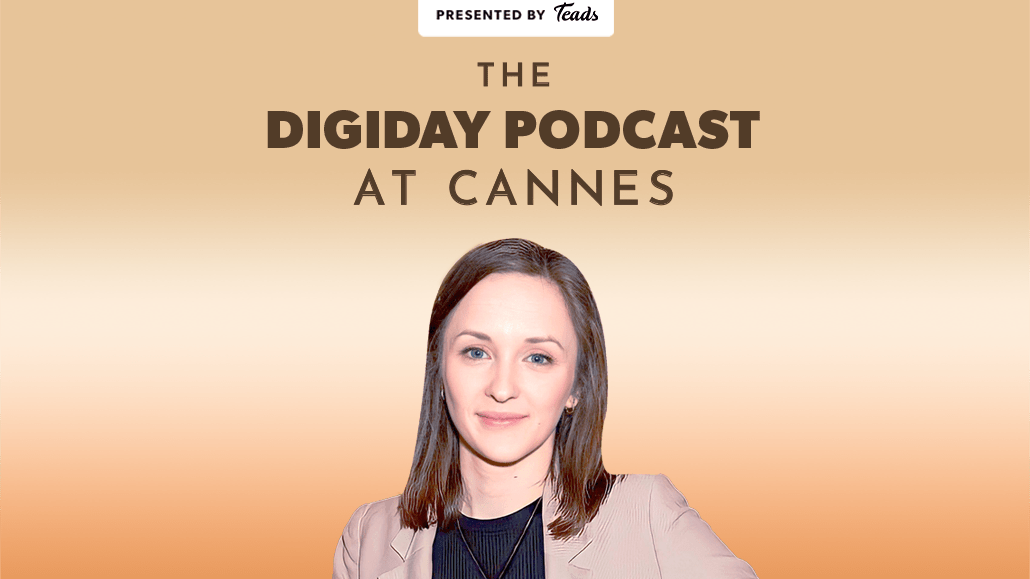 Subscribe: Apple Podcasts • Stitcher • Spotify
The final episode of the Digiday podcast at Cannes centered around a topic which everyone on the planet — but especially the digital marketing ecosystem — should be thinking and doing something on: sustainability and carbon emissions reduction.
Recording once again from Spotify's podcast studio along the beach of the Croisette, Anne Coghlan, co-founder and COO of Scope3, explained not only all three "scopes" of emissions that companies must assess (and most have a handle on scopes 1 and 2), but outlined some steps that can be taken to reduce their scope 3 emissions. And those publishers that do not make serious attempts to mitigate their impact on the environment could see the business they hope to attract get reduced over time.
The fact is, digital advertising is still reckoning with the fact that it's not only wasteful from an inventory point of view, but its massive need for energy to run itself is larger than many realized. And that will only get worse when — no longer if — generative AI gets adopted as quickly as Cannes conversations imply.
"There is this need to be skeptical and ask the right questions here, and be thoughtful about making sure that sustainability is brought into businesses decisions," Coghlan told Digiday, "and it's not a separate column at the side that has a checkbox at the end."
And that wraps up the Digiday at Cannes podcasts. If you missed any of the first four, they include conversations with S4 Capital's Sir Martin Sorrell/HP's Tara Agen, Zambezi's Jean Freeman and Grace Teng, PMG's George Popstefanov, and programmatic analyst Tom Triscari.
Till next year.
https://digiday.com/?p=508523