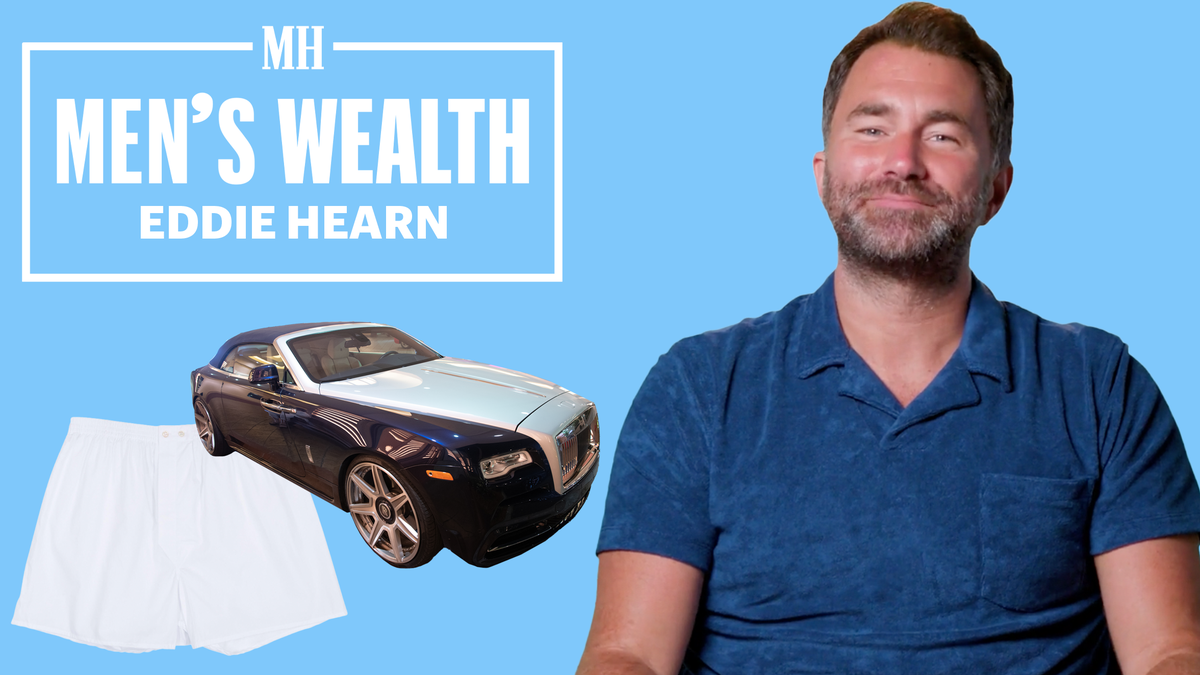 Famed boxing promoter Eddie Hearn knows a good fight when he sees one…most of the time. The Matchroom Boxing chairman has helped hype some of the biggest fights around the world with Canelo Alvarez, Anthony Joshua, and Andy Ruiz Jr. But, when YouTube sensations Logan Paul and KSI decided to eschew the pranks and duke it out in the ring in August 2018, Hearn brushed it off until the fans (and money) started rolling in.
"I started laughing. Who on Earth is going to be interested in that? Who is going to go? It's a disaster," Hearn dismissively says. "They announced after 48 hours the entire Manchester Arena, which was 20,000 [people], was sold out."
Not only did the shocking success of the fight inspire him to help them promote their star-studded rematch in Los Angeles, he learned a valuable lesson from the YouTube stars. Hearn, who boiled down his job as a boxing promoter as someone who spins narratives to attract fans, learned to interact with his fanbase. He now boasts over one million followers on Instagram and doesn't need fighters to connect with boxing fans. That sage insight doesn't mean he hasn't made other money mistakes.
Even though his father, Matchroom founder Barry Hearn, calls him a "silver spoon kid" for being born into the boxing empire he built, he initially earned his money by representing golfers on the PGA tour for roughly seven years before moving into the family business. When he began producing televised poker events, he fooled himself into thinking he was smart enough to be a poker expert. Unfortunately for him, he would often go to bed after high-stakes gambling with significant losses until he took drastic measures.
"I had to speak to some of our colleagues and clients at these poker sites and tell them to ban my account and take me off."
So, the next time you want to blow your money on the sure thing, remember what Hearn's father taught him: "Don't get involved in anything you know nothing about." Well, unless it's a Logan Paul fight.
Keith Nelson is a writer by fate and journalist by passion, who has connected dots to form the bigger picture for Men's Health, Vibe Magazine, LEVEL MAG, REVOLT TV, Complex, Grammys.com, Red Bull, Okayplayer, and Mic, to name a few.