denisismagilov – stock.adobe.com
Buying software and cloud services for strategic initiatives is all very well as long as the price is stable. But costs are escalating, which is impacting value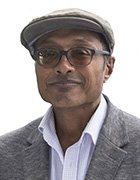 By
Published: 15 Jun 2023 14:30
The price hike in software licences and cloud-based services is no longer just an issue for IT asset managers. The increases are so large that the problem has become a board-level issue, warned ITAM Review's managing director, Rich Gibbons, at the launch of a report on the changing landscape in IT asset management (ITAM).
The ITAM insights 2023 report analysed key industry events that are expected to shape the IT landscape throughout the year. It highlighted double-digit software price rises, significant changes to software licensing contracts among Tier 1 software providers, and mergers and acquisitions that have a direct impact on software buyers.
Speaking to Computer Weekly about the price hikes, Gibbons said: "Once a couple of software publishers start making big price increases and nothing really happens, this sets a precedent."
The report covers price increases at Microsoft, Oracle and IBM. But Gibbons said he also expects Adobe to increase the licence fee for Acrobat Pro by 40% next month.
While the industry is facing macroeconomic pressures such as energy price increases, Gibbons believes some of the large tech providers are taking advantage of the current situation. "The hyperscalers like Microsoft and Amazon talk about increased energy costs, but when software is hosted on-premise, the licensing cost doesn't seem particularly tied to inflation," he said. "It now feels like people are taking advantage of the macroeconomic situation."
At a time when the IT sector is making significant headcount cuts to reduce operating costs, Gibbons said leading IT providers are also increasing the cost of the products they sell to IT customers. "All of these IT providers are putting up prices at the same time they are making layoffs. They are bringing in more money and less money is going out," he said.
The report notes that UK and European customers of IBM Passport Advantage are being hit by a 24% price hike. Microsoft announced price harmonisation resulting in a 9% in UK prices and 11% increase for those organisations paying in euros. Oracle support saw a 8% price increase, while SAP increased support by 3.3%.
In the report, Gibbon warned that rising software costs could strain financial resources, hinder budgeting accuracy and potentially limit investments in critical technology required by businesses. "To navigate these challenges effectively," he said, "businesses must adopt proactive measures such as reviewing contracts, exploring alternatives, negotiating with vendors, optimising licence management and engaging in strategic planning."
One of the big price increases this year was Oracle's changes to Java licensing, which means Java has to be licensed for every employee in the organisation, not just those who use software based on Java.
Discussing the impact, Gibbons said: "I think the days of customers blindly accepting such huge changes are coming to a close. There are third-party alternatives to Java that are much more robust. It's not just a licensing issue, it's a business issue, because if your Java build goes up several million, that might materially impact your company's digital transformation projects."
The challenge for IT leaders is that IT architecture decisions are generally made on technical merit, but in Gibbons' experience, software licencing is often an afterthought.
IT departments may also find they have shelfware – either unused products, or a pool of unused licences or cloud credits. When building out the IT architecture for a new project, there is a temptation to use these up and take advantage of something that has already been purchased. But doing so may have implications in the long term, which IT leaders need to consider.
"Businesses rely on predictability and certainty to plan for the future, particularly when it comes to their costs. But the last 12 months have been anything but certain. Even if you discount political events, the amount of change within the IT industry itself is enough to raise eyebrows in the boardroom.
"When you're facing – at best – double-digit prices rises now, and potentially significantly more in the near future, due to seismic changes in the licensing terms of core business software, this is no longer just something for IT asset managers to worry about. This is a board-level concern," he added.