Earlier this month, the equestrian world mourned the loss of their Oregon Sports Hall of Famer, Kevin Freeman. Freeman passed away on March 10, 2023, at the age of 81. The veteran equestrian had brought laurels to his country three times during the Olympics. During his prime days, mastering a horse came naturally to him. He had helped America win a silver medal at a team competition during the Olympics held in Mexico City in 1968 with a horse he only rode once before.
His teammates defined him as a highly competitive athlete. Despite his competitiveness, Freeman always helped his teammates in perfecting their riding techniques. Sadly, this equestrian legend, surrounded by his loving family in his last moments, passed away.
Kevin Freeman passes away at 81
ADVERTISEMENT
Article continues below this ad
On March 10th, 2023, Kevin Freeman's son, Kevin Freeman Jr., announced the news of the passing away of his father. Freeman Jr. revealed that the 3x Olympic medalist was surrounded by his family as he peacefully passed away. Kevin Freeman took his last breath in a Portland, Oregon Hospital.
Freeman shot to fame after winning a gold medal with the team and a silver medal in an individual event at the Pan American Games. The event was held in Sao Paulo in 1963. This was followed by a silver medal with the team at the 1964 Tokyo Olympics Games. And another one in Mexico City in 1968. In 1972, he won his third and last silver Olympics medal at the tournament in Munich. He was the highest-placing American at the time.
DIVE DEEPER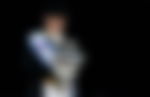 Raised in Portland, he was inducted into the Oregon Sports Hall of Fame in 1991. Furthermore, for his contributions to the sport, the United States Eventing Association too inducted him into their Hall of Fame in 2009. Being an excellent team player, his teammates always spoke highly of him.
Bruce Davidson remembers the 3x Olympian
ADVERTISEMENT
Article continues below this ad
Kevin Freeman and Bruce Davidson had been teammates during the 1972 Olympics. Remembering his mate, Davidson said, "He was very, very competitive. In the most honest, friendliest, and proper way. A true gentleman. He was a beautiful rider. Very accurate." Reminiscing, he added, "I was 21-years-old and very much the kid on the team. Kevin was very helpful to me. He was a friend…the best teammate anyone could ever ask for."
Apart from mentoring his teammates, he always helped equestrian students in Oregon. He was also the organizer of the Freeman Farm House Trials in Oregon. World-class equestrian Kevin Freeman is survived by his childhood sweetheart and wife Barrie, four children and their spouses, six grandchildren, and two great-grandchildren.
ADVERTISEMENT
Article continues below this ad
Watch This Story: Top-10 Moments of Olympic Sporting Spirit
Kevin Freeman's memorial will take place on 22nd March 2023 at St. Mary's Cathedral of the Immaculate Conception.