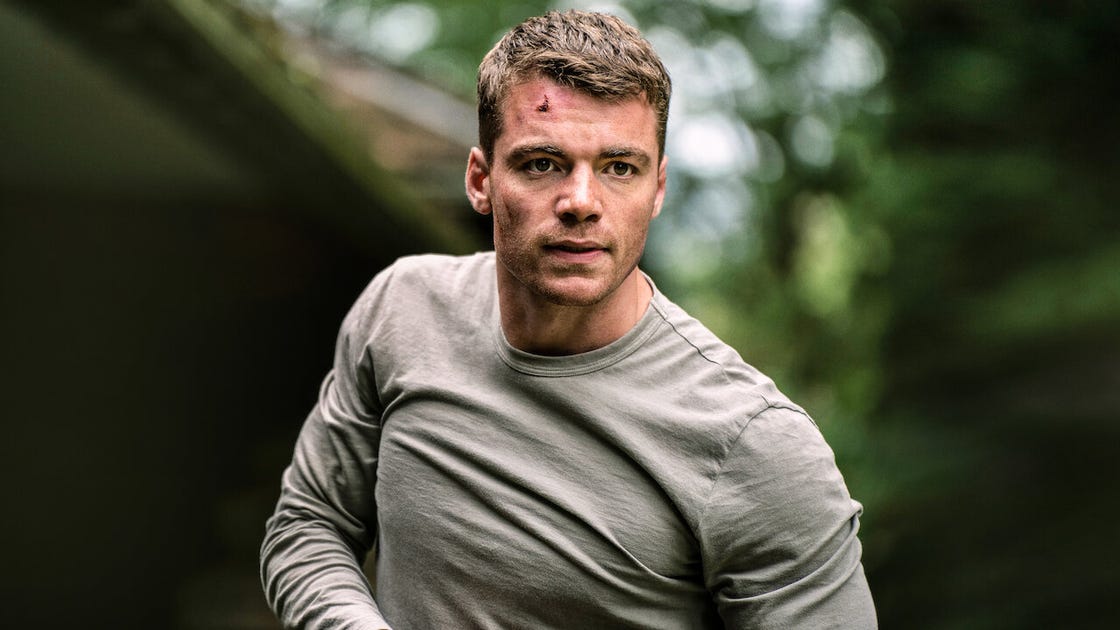 Your latest TV obsession is here in the form of The Night Agent, an action-packed conspiracy thriller now streaming on Netflix.
Based on the novel of the same name by Matthew Quirk, The Night Agent stars Gabriel Basso as Peter Sutherland, an FBI agent who is assigned to a gig so low-stakes that it's practically a joke: a night shift covering phones that practically never ring in the basement of the White House… until one evening, when he answers a call that ends up propelling him into a whole lot of international intrigue involving a Russian threat and corruption at the highest levels of government.
All 10 episodes of the first season are available to watch right now on Netflix, and the show wraps up its central plot fairly neatly by the finale—but given the popularity of streaming rival Amazon's success with action shows like The Terminal List and Reacher, it makes sense that audiences might be eager for future installments of The Night Agent.
Will there be a Season 2?
On March 29, less than a week after the show began streaming, Netflix announced that The Night Agent will be returning for a second season—which in retrospect seems like a no-brainer given that the action drama immediately made it into the streamer's Top 10, debuting at the Number 1 spot in English-language TV.
"The last week has been a whirlwind as we've finally been able to share The Night Agent with the world," said showrunner creator ShawnRyan. "To see the tremendous reaction to the show has been a great joy and is a credit to our cast, our writers, our directors, our crew and our partners at Sony Pictures Television and Netflix. We couldn't be any prouder or more excited to get cracking on Season 2 to share the further adventures of Night Action with our newfound fans.""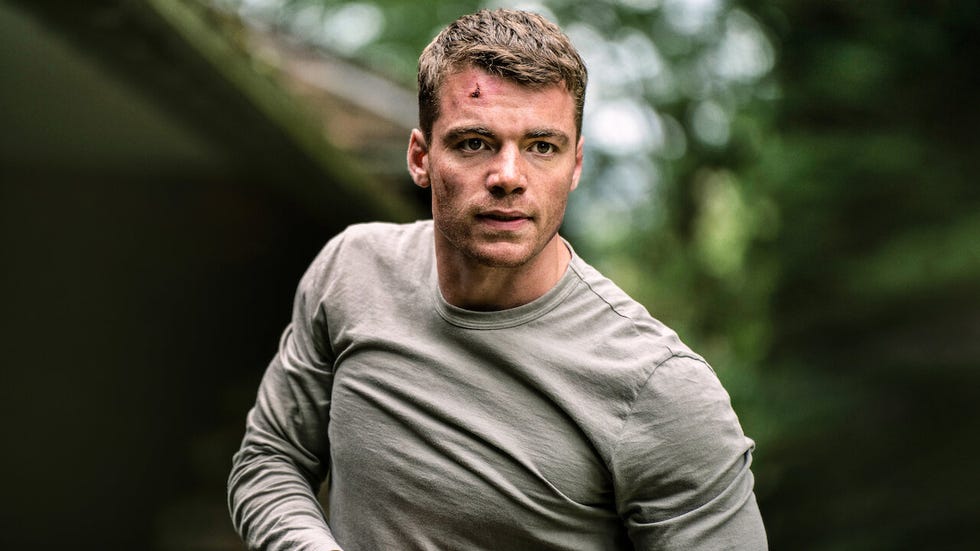 Netflix
Who will be in Season 2?
As the titular agent, Gabriel Basso will return in the role of Peter Sutherland, who has been granted full field duty status as a Night Action agent at the end of Season 1, meaning Season 2 could take him literally anywhere. Less clear is how Luciane Buchanan would figure into future storylines as tech CEO Rose Larkin. Similarly, Hong Chau appears in Season 1 as White House chief of staff Diane Farr—but her star has rapidly risen since filming wrapped on The Night Agent, with standout performances in The Menu and The Whale, not to mention the upcoming Joy Ride.
What will Season 2 be about?
A second season of The Night Agent would continue to follow FBI agent Peter Sutherland's adventures, either back in the basement of the White House or in a more extended capacity. While the book the series is based on is a standalone story, author Matthew Quirk has written a handful of other novels with similarly shady espionage plots which could provide inspiration for future seasons.
Philip Ellis is a freelance writer and journalist from the United Kingdom covering pop culture, relationships and LGBTQ+ issues. His work has appeared in GQ, Teen Vogue, Man Repeller and MTV.