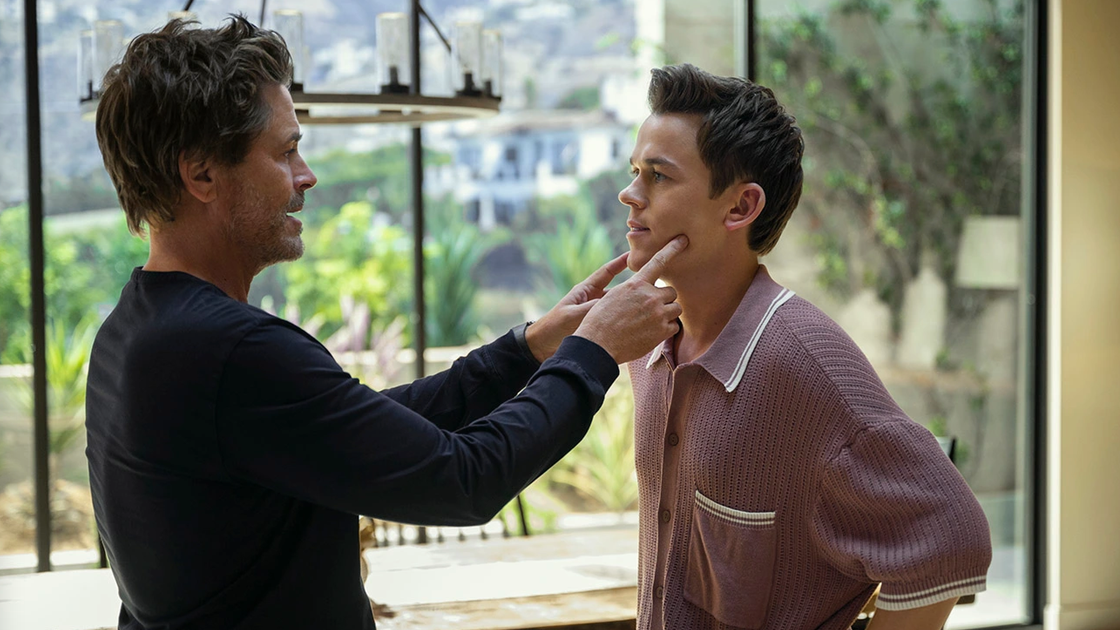 The first season of Unstable, starring real-life father and son duo Rob Lowe and John Owen Lowe as a very different kind of family (albeit with a similar dynamic), is now streaming on Netflix. Rob plays Ellis Dragon, a biotech CEO whose son Jackson comes to work at his dad's company following the death of his mother.
The story is fictional, but the pair—who also co-created the series—brought a lot of their own experiences to the show, especially a son's urge to make his own way out of his much more famous father's shadow.
"Your parents, no matter who they are, always just bug you. Always. Even when you're an adult,' John Owen Lowe recently told Men's Health in a cover story with his dad. "Your relationship changes as you get older and your parents become more like your friends—but they still bug you. As they should. You're 59 and your dad bugs you sometimes."
"The story of Unstable is also the story of us!" added Rob. "It's not just, Oh, my dad and I are in a comedy, ha ha."
Will there be a Season 2 of Unstable?
It's too soon to say whether the streaming giant will renew Unstable for a second season, as the first season only dropped on the platform this week. However, the combination of Lowe family star power and sharp comedy writing means Unstable is likely to become a hit for Netflix.
Who would be in Season 2?
The central cast of Unstable of course relies on Rob Lowe and John Owen Lowe, with Fleabag and Quiz star Sian Clifford in a supporting role.All would be expected to return in the event of a renewal.
When would Season 2 be released?
The first season of Unstable was announced in April 2022, and released in late March 2023. If Netflix confirms a second season soon, then new episodes could arrive on the streaming platform in about a year.

Philip Ellis is a freelance writer and journalist from the United Kingdom covering pop culture, relationships and LGBTQ+ issues. His work has appeared in GQ, Teen Vogue, Man Repeller and MTV.