Travis Kelce is one of the most celebrated tight ends currently playing in the NFL right now, with two Super Bowl wins to his name, not to mention a guest starring spot on Saturday Night Live, the ultimate pop culture co-sign. But he has reached a whole new level of fame in recent weeks thanks to the press attention his rumored relationship with singer Taylor Swift has received. Seriously, there's already merch inspired by the nascent romance between the football pro and pop star.
Travis was already part of a "great American dynasty" before entering Swift's orbit, though: his brother Jason is also an NFL legend.
Here's everything you need to know about Travis and Jason Kelce.
Where are the Kelce brothers from?
Jason and Travis grew up in Ohio, although Jason, the older brother, was actually born in North Carolina. Jason is 35, and Travis is 33. They were both athletes at Cleveland Heights High School; Jason was both running back and linebacker with the football team, while Travis played basketball and soccer in addition to football. They then both went to the University of Cincinnati, Travis on a scholarship offer, and played for the Bearcats.
Jason was selected by the Eagles in the 2011 NFL Draft, and Travis was picked up by the Chiefs two years later. Tonight will be their first championship game playing against each other.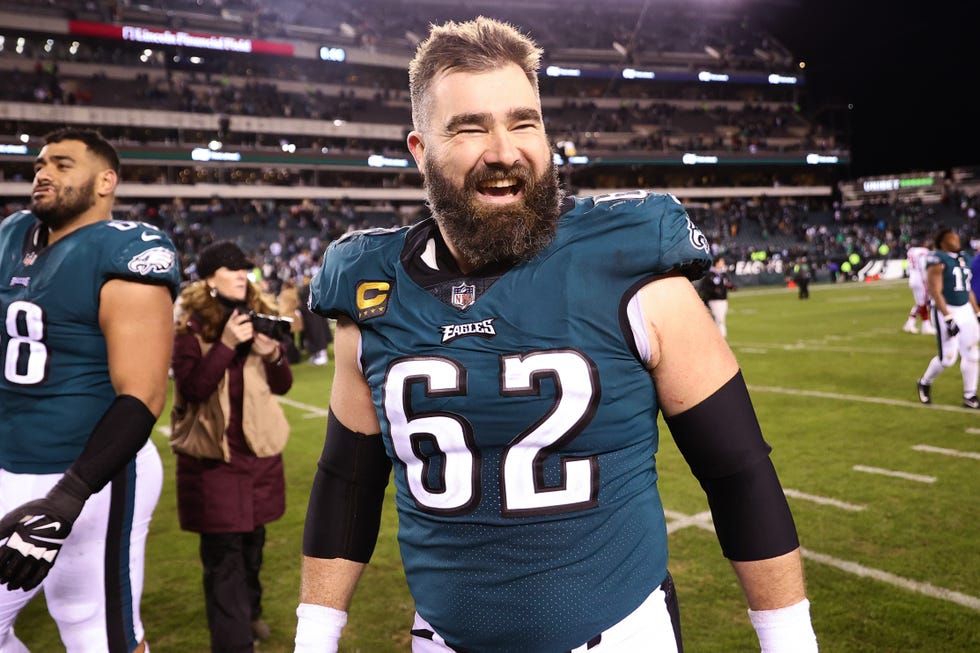 Tim Nwachukwu//Getty Images
Their parents are steel sales rep Ed Kelce and Donna Kelce, who became famous in her own right in the lead-up to the 2023 Super Bowl, for sporting split merch in order to support both of her sons equally during the season. "I have two split jerseys, one split jean jacket, and two split shoes," she told Insider.
Do Jason and Travis Kelce have Super Bowl rings?
The brothers both have Super Bowl wins under their belts: Jason has one with the Eagles in 2017, and Travis has two with the Chiefs, in 2019 and 2023 respectively. Jason is also a six-time Pro Bowler, while Travis has played in the Pro Bowl eight times.
The Kelces made NFL history in 2023, when they went head to head with the Eagles and Chiefs in the Super Bowl, which was dubbed the "Kelce Bowl" by some fans: it marked the first time that brothers have ever played against each other on opposing teams in the 57 years since the Super Bowl began.
"It's wild, and kind of surreal," said Travis, prior to the game. "For it all to align like it has, it's mind-boggling… It's a special moment. It's something we'll remember for the rest of our lives."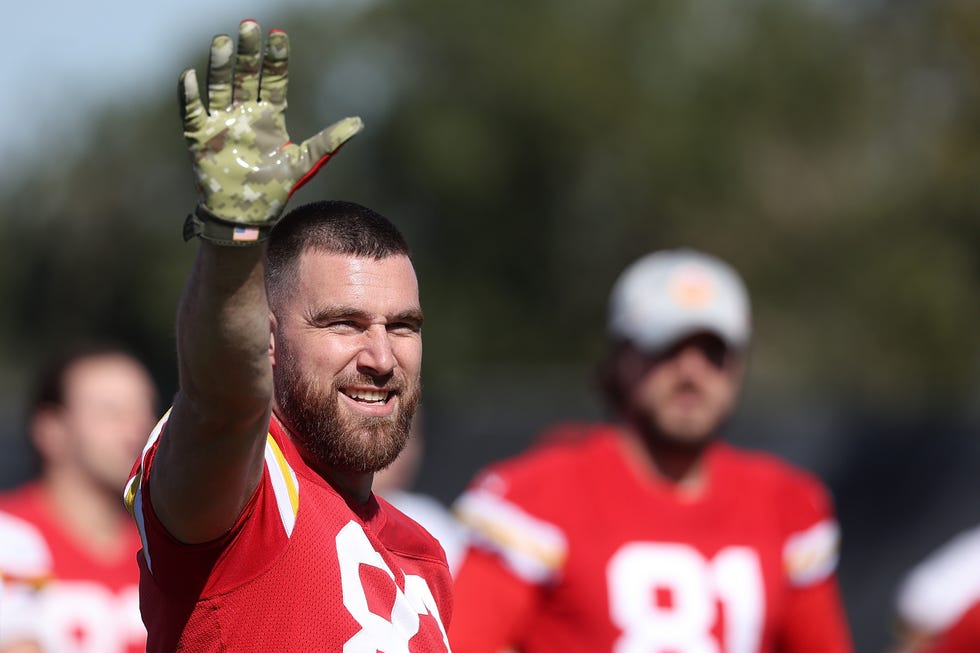 Christian Petersen//Getty Images
They're not always rivals
While Travis and Jason will be on opposite sides of the field tonight, they also enjoy working together: they co-host a podcast called New Heights, where they talk about football and break down major developments in the League as they happen—as well as Travis' budding romance with Taylor Swift, which has got the entire world watching. New Heights is named after Cleveland Heights in Ohio, where they grew up.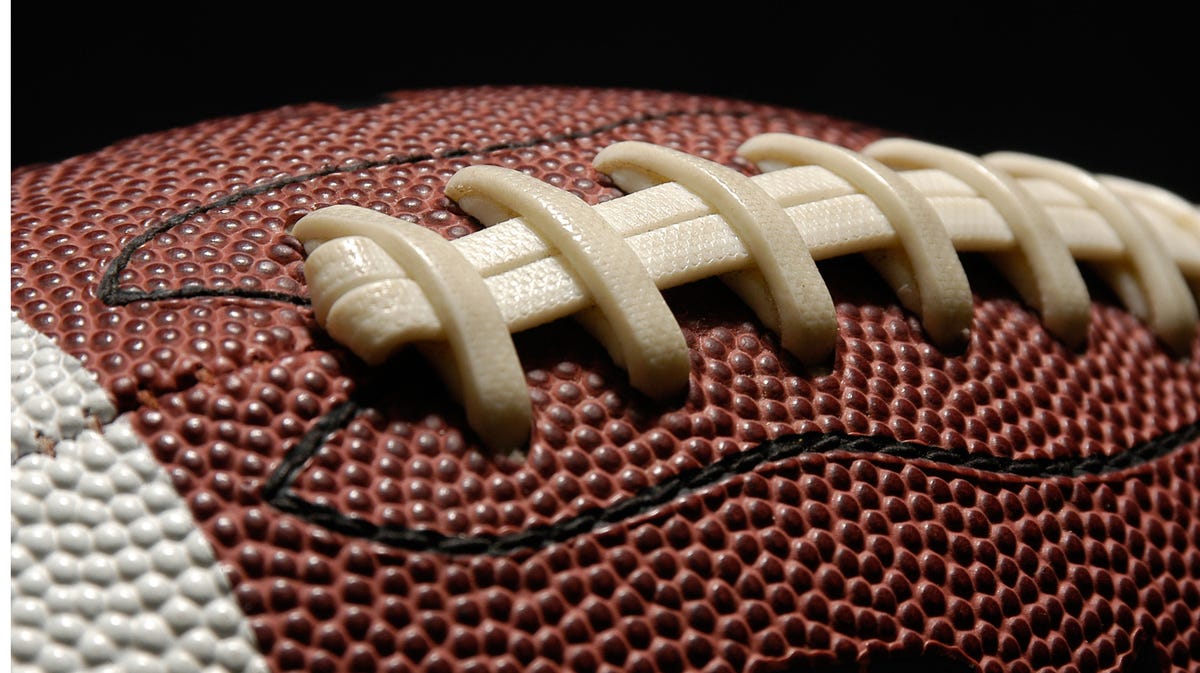 Philip Ellis is News Editor at Men's Health, covering fitness, pop culture, sex and relationships, and LGBTQ+ issues. His work has appeared in GQ, Teen Vogue, Man Repeller and MTV, and he is the author of Love & Other Scams.