Corgarashu – stock.adobe.com
Scotland has seen its first Post Office Horizon conviction overturned, taking the UK total to 92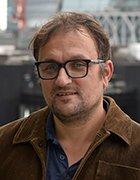 By
Published: 29 Sep 2023 15:00
The first wrongful conviction of a subpostmaster in Scotland has been overturned, as part of the widest miscarriage of justice in UK history.
Susan Sinclair, previously a subpostmaster in north-east Scotland, is the first in the country to see her appeal against conviction successful at the High Court in Edinburgh, taking the UK total to 93.
She was convicted after trial in 2004 of embezzling a sum of money on the basis of a report from the Horizon computer system, which she denied. A community order was imposed.
A Scottish Criminal Cases Review Commission investigation referred to the appeal court in Edinburgh on the grounds that she had suffered a miscarriage of justice. The court agreed and quashed her conviction.
Law firm Livingstone Brown, which represented Sinclair, said: "She should never have been accused of any wrongdoing, far less convicted.
"Lessons must be learnt from this national scandal to ensure that these events never happen again. But the question remains as to why it has taken so long to get to this point, four years after the High Court in England issued a damning verdict on the Horizon computer system."
There are another five appeals due in Scotland, with the convictions of former subpostmasters Aleid Kloosterhuis, William Quarm, Colin Smith, Judith Smith and Robert Thomson expected to be heard soon.
Computer errors
Computer Weekly first reported on the problems with the Fujitsu-supplied Horizon system in 2009, when it made public the stories of a group of subpostmasters whose lives were ruined when they were blamed for accounting shortfalls caused by computer errors (see timeline of Computer Weekly articles below).
Some were sent to prison, many were heavily fined, large numbers were made bankrupt and families were ruined. It has been described as the biggest miscarriage of justice in UK legal history. A total of 736 former subpostmasters were prosecuted in England, based on evidence from the Horizon computer system used in Post Office branches. Until the High Court judgment in 2019, the Post Office had denied that unexplained shortfalls could be caused by Horizon errors.
The CCRC began reviewing English cases in 2015, and the first convictions to be overturned came in December 2020. In England, more than 80 former subpostmasters have so far had their criminal convictions overturned, and more are expected. 
In September 2020, following a large number of cases referred for appeal by England's CCRC, the SCCRC took what it described as an "unusual step" and wrote to more than 70 people with potential wrongful convictions. It began reviewing the first set of cases in March 2021.
Scotland has a separate legal system, and the SCCRC is traditionally about 10% of the size of the CCRC in England in terms of cases.
Read more on IT for retail and logistics