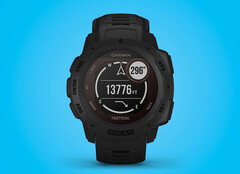 Garmin is rolling out Beta Version 13.16 to Instinct 2 series and Crossover smartwatches. Beta Version 13.16 features a few changes and improvements as Garmin moves towards issuing a new stable build.
Garmin has released a new beta update for Instinct 2 series and Crossover smartwatches, following last week's offering of Beta Version 13.15. Predictably, Garmin has replaced Beta Version 13.15 with Beta Version 13.16. The incremental change in build numbers is indicative of the changes that Garmin has made this time around too.
As the changelog below demonstrates, the new beta build features two changes from Beta Version 13.15. Specifically, Garmin claims to have made various fixes and improvements to its new Gaming activity mode, which it rolled out at the start of its latest public beta testing cycle. Please note that Garmin has already confirmed that it will continue to push more Gaming activity changes in future builds ahead of its next stable release.
Additionally, Beta Version 13.16 contains a Crossover-only change. Namely, hands should return to their correct position after locking the smartwatch's keys. Also, it is worth noting that Garmin will not automatically deliver Beta Version 13.16 to Instinct 2 series or Crossover smartwatches. Instead, you must manually sideload the new software. Please see Garmin's forum post for more details and Beta Version 13.16 download links.
Related Articles
Alex Alderson – Senior Tech Writer – 8286 articles published on Notebookcheck since 2018
Prior to writing and translating for Notebookcheck, I worked for various companies including Apple and Neowin. I have a BA in International History and Politics from the University of Leeds, which I have since converted to a Law Degree. Happy to chat on Twitter or Notebookchat.
Alex Alderson, 2023-08- 1 (Update: 2023-08- 1)