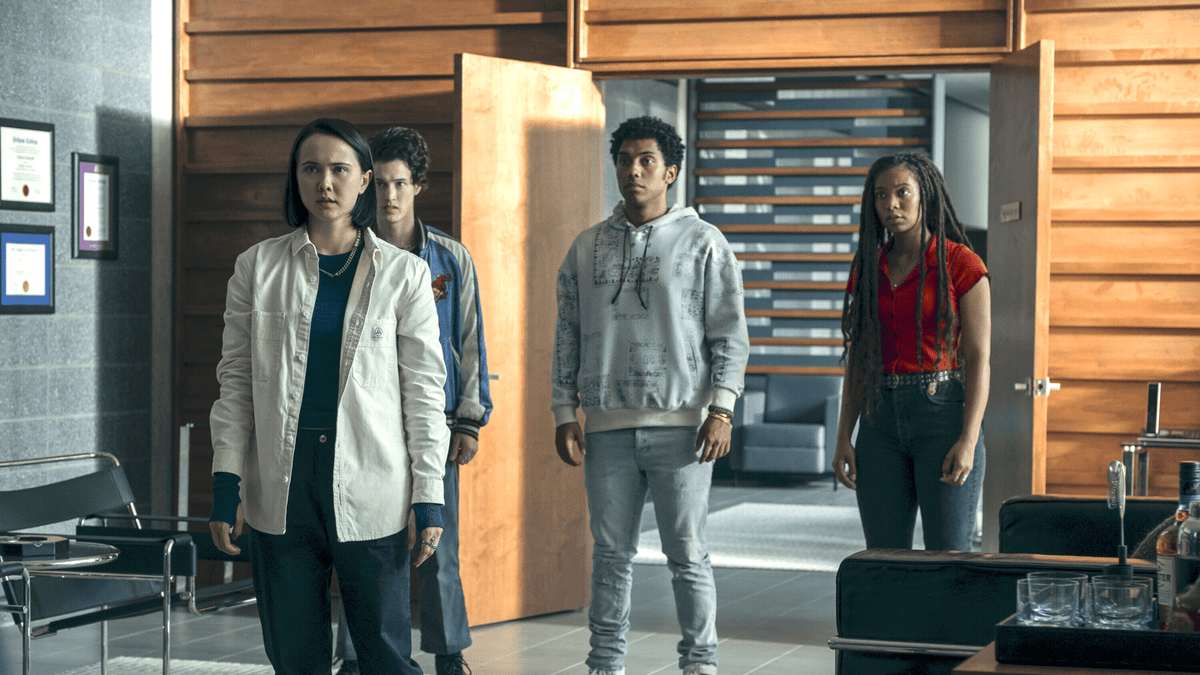 In Seinfeld, George Constanza warned of the consequences of worlds colliding. While he was worried about his relationship and friend group intermingling, Gen V and The Boys' worlds came crashing into one another in the bloodbath of a season finale for the former. Even though Gen V is technically set within The Boys universe, two characters' appearances in the climactic episode set the course for The Boys' fourth season.
The finale episode of Gen V's stellar first season is appropriately titled "Guardians of Godolkin" but could've easily been titled "Civil War 101." In the aftermath of Cate Dunlap (Maddie Phillips) mind-controlling conspiratorial Dean Indira Shetty (Shelley Conn) into slicing her own throat in the preceding episode, a line between good and evil is forged in blood. Cate and her human weapon, Sam (Asa Germann), set out to free all the young superhumans imprisoned in Godolkin's experimental lab, The Woods. Once free, she radicalized the freed students by opening their eyes to the torturous experiments the school subjected them to, leading to this mob of mutants storming the Godolkin campus and killing anyone who isn't a fellow supe.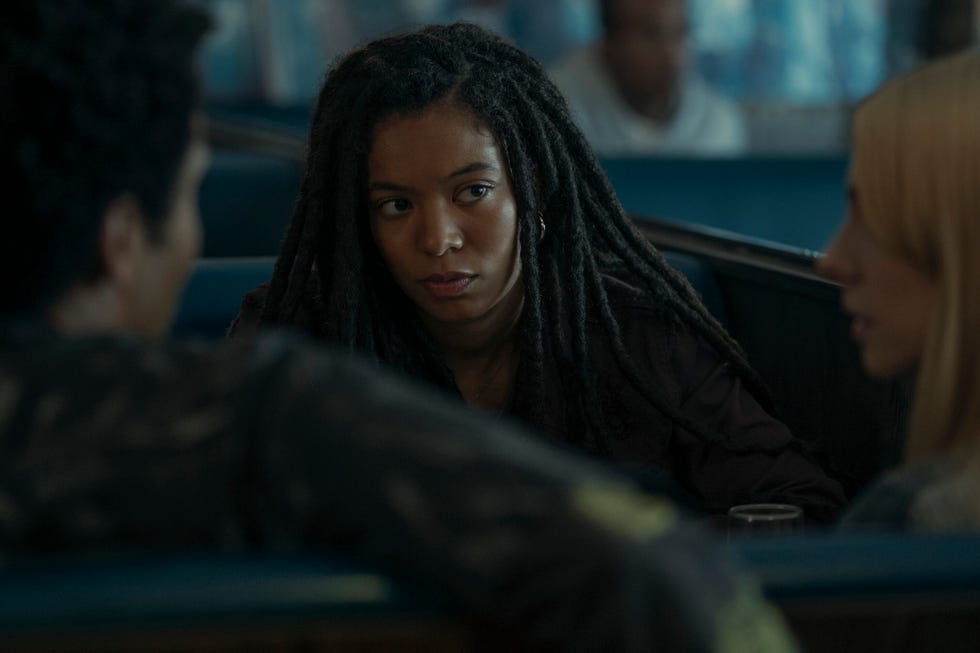 Brooke Palmer
As this genocide runs rampant, Vought International's CEO and The Boys standout Ashley Barrett (Colby Minifie) puts a hit out on Cate by offering Marie (Jaz Sinclair) the meeting with her sister Annabeth (Maria Nash), whom she has been trying to reconnect with since discovering her powers as a child (and unintentionally killing their parents with her crystalized menstrual blood). Amidst all the carnage, Marie gave her most impressive command of her blood manipulation powers by turning the blood of corpses into daggers to stop attackers, pinpointing invisible Maverick's (Nicholas Hamilton) location by focusing on the blood in his veins, and crippling Cate's touch-based telepathy by exploding her arm off. The last feat put her in the crosshairs of Homelander (Anthony Starr), who shows up (surprise!) after having his dictatorial delusions emboldened at the end of The Boys Season 3, when the public applauded him for killing a detractor in broad daylight.
After a laser eyeshot to the chest from America's favorite fascist Superman ripoff, Marie, Andre (Chance Perdomo), Jordan (London Thor/Derek Luh), and Emma (Lizze Broadway) wake up in hospital gowns in an unknown location while the press deems them the "Godolkin 4" and the ones responsible for the massacre. This sounds like Vought damage control (while Sam and Cate are publicly lauded) and falls in line with Homelander criticizing Marie for attacking her own right before he blasted her unconscious. As wild as that was, it's what happens when we think the first season is over that really sets up the next season of The Boys.
What Happens In The Gen V Season Finale Post-Credits Scene?
We have no idea where the Godolkin 4 are being held, but one person is creeping around their old stomping grounds: Billy Butcher (Karl Urban). The last time we saw the perpetually ornery leader of The Boys, he was being told by a doctor he had no more than 18 months left to live as a result of his constant use of Temp-V, the serum that temporarily gives people superhuman powers. He also declared that Victoria Neuman (Claudia Doumit) needed to go, after seeing her join U.S. presidential candidate Robert Singer's campaign as prospective vice president. Remember that Homelander helped make that happen in Season 3 of The Boys by having The Deep (Chase Crawford) kill Singer's former running mate, Lamar Bishop.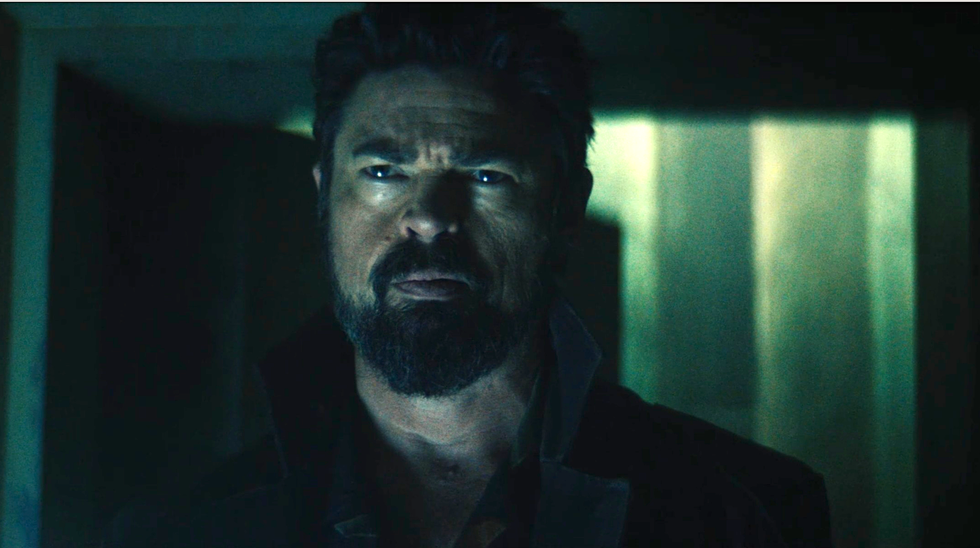 Amazon Prime
In the final moments of Gen V's final scene of its first season, we see Butcher walking through the halls of The Woods before entering one of the cells. Given the fact his only response to what he sees is "what a bunch of cunts," it's safe to presume he saw the lifeless diseased body of Betsy (Briana-Lynn Brieiro), who died after being injected with the supe-killing virus in episode 6. Butcher didn't need to say much. His just being there has huge implications for The Boys Season 4.
What Does Billy Butcher Being In Gen V Post-Credit Scene Mean For The Boys Season 4?
Butcher knowing where to find The Woods confirms a burning question from earlier in Gen V's season. It likely means Butcher was the one on the other end of the phone former CIA agent and supe hater Grace Mallory (Laila Robins) from The Boys surreptitiously tucked in her pocket when Dean Shetty met with her in the penultimate episode of the season. During their meeting, Shetty showed Mallory the deadly virus's effect and unveiled her plan to leverage Mallory's knowledge of supes to "neutralize" all of them. Even though Mallory rebuffed Shetty's proposal, she told the mysterious caller on the phone to keep an eye on Shetty, which likely led Butcher making his way to The Woods.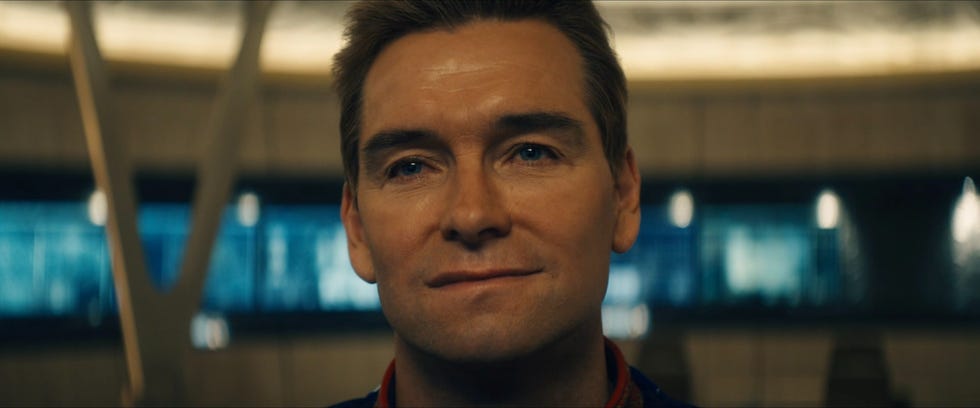 Amazon Prime
As for Season 4 of The Boys, it will clearly be a war between superhumans and ordinary people. With Homelander aligning with human-hating supes, Neuman curiously taking the materials to create the supe-killing virus but killing the only person who can replicate it, and Butcher investigating it all, there's no doubt he's going to round up The Boys to find a way to get their hands on that virus. Butcher stepping foot into Gen V means Gen V will be the central focus of the fourth season of The Boys. Prepare yourself for the crassest crossover you've ever seen.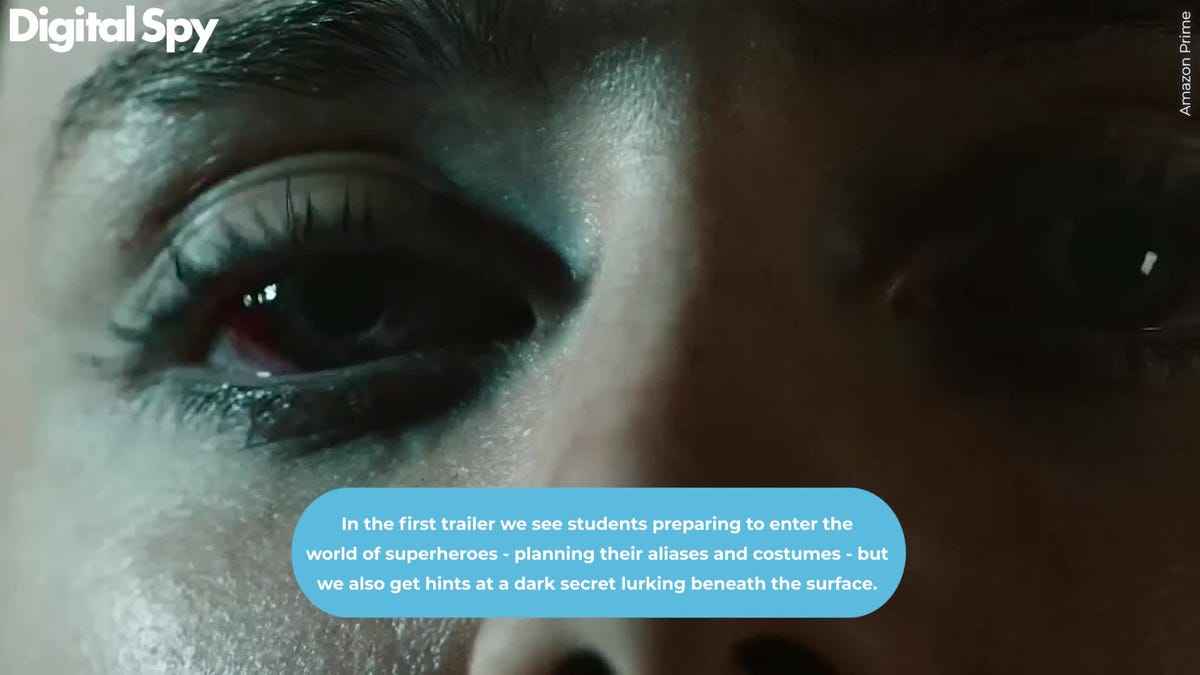 Senior Editor
Keith Nelson is a writer by fate and journalist by passion, who has connected dots to form the bigger picture for Men's Health, Vibe Magazine, LEVEL MAG, REVOLT TV, Complex, Grammys.com, Red Bull, Okayplayer, and Mic, to name a few.