Image: StackCommerce
If you've heard people rave about Costco in the past, it's because Costco is a one-stop shop for practically everything you need. The wholesale retailer offers thousands of brand-name products, plus a host of perks you won't find from other stores. If you've ever been curious about trying Costco, now's the time, because you can get a $30 Costco Digital Shop Card when you sign up for a one-year Costco Gold Membership today.
From gas to solar panels to pre-made dinners and groceries in bulk, Costco covers a wide range of shopping needs via its hundreds of locations across the country. Rather than stop in at several shops when you're out running errands, you can check off a lot of boxes at once when you shop at Costco.
Stop hearing about Costco and check it out for yourself. Get a $30 digital shop card when you sign up for a 1-year Gold Star Membership for $60 today.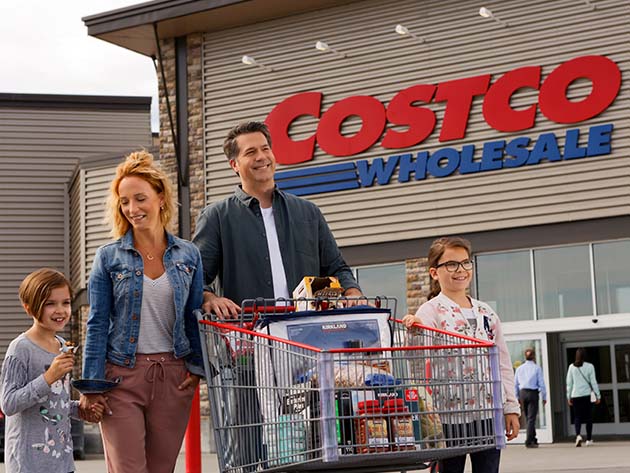 Costco 1-Year Gold Star Membership + a $30 Digital Costco Shop Card – $60
Prices subject to change.
*To receive a Digital Costco Shop Card, you must provide a valid email address at the time of sign-up. If you elect not to provide a valid email address, a Digital Costco Shop Card will not be emailed. Valid only for nonmembers for their first year of membership. Limit one per household. Nontransferable and may not be combined with any other promotion. New members will receive their Digital Costco Shop Card by email within 2 weeks of sign-up. Costco Shop Cards are not redeemable for cash, except as required by law. Digital Costco Shop Cards are not accepted at Gas Stations, Car Washes, or Food Court Kiosks. A Costco membership is $60 a year. An Executive Membership is an additional $60 upgrade fee a year. Each membership includes one free Household Card. May be subject to sales tax. Costco accepts all Visa cards, as well as cash, checks, debit/ATM cards, EBT and Costco Shop Cards. Departments and product selection may vary. *Services are provided to Costco members by third parties.