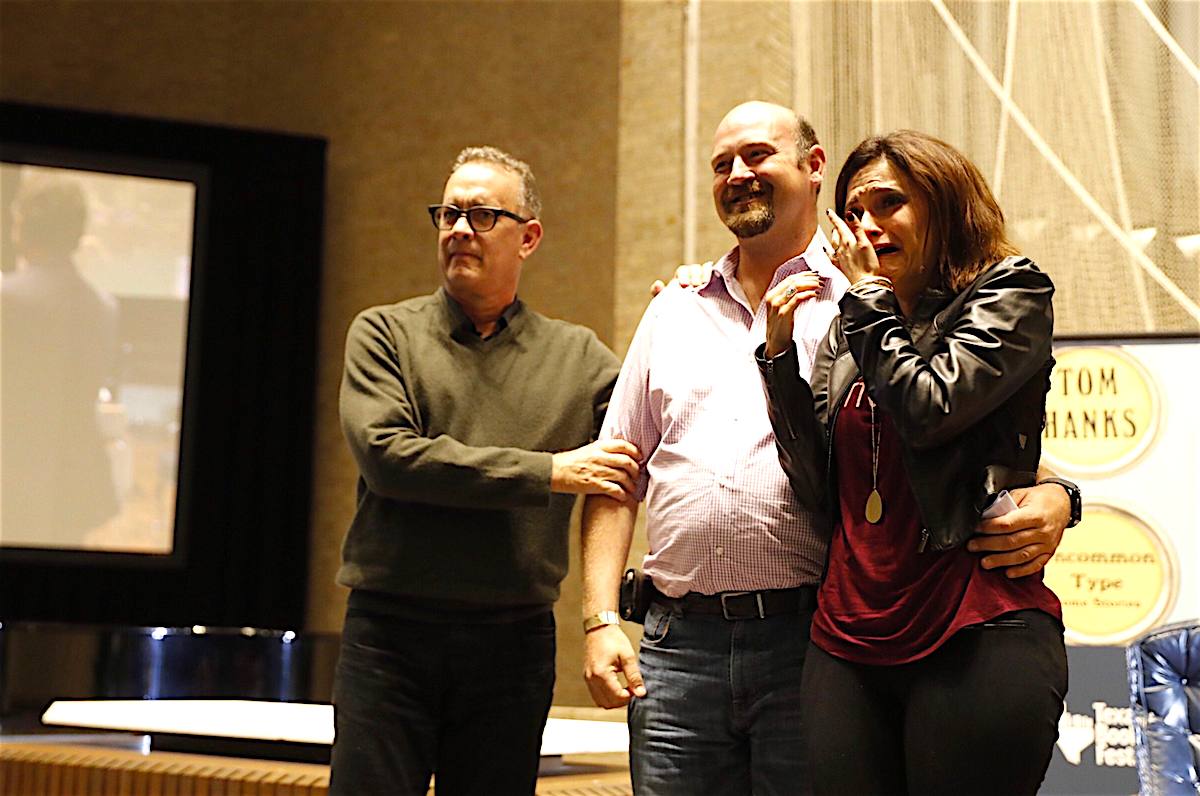 Texas Book Festival
The second best thing to Tom Hanks dropping to his knee before you and asking for your hand in marriage is Tom Hanks helping someone who is not Tom Hanks propose to you. And that's exactly what happened this weekend, when America's dad helped a couple with their engagement during the Texas Book Festival in Austin years ago.
Back in 2017, while promoting his new book Uncommon Type: Some Stories at the festival, Hanks stopped his Q&A to tell the crowd that Ryan McFarling had a question to ask Nikki Young. The two went on stage, where McFarling asked said question, and after she said yes, Hanks hugged them both and wished them well.
The good news is that McFarling and Young got the marriage proposal of a lifetime. The bad news is that now every couple's engagement pales in comparison to one that involves Tom Hanks.

Culture Editor
Matt Miller is a Brooklyn-based culture/lifestyle writer and music critic whose work has appeared in Esquire, Forbes, The Denver Post, and documentaries.
Watch Next Advertisement – Continue Reading Below
Advertisement – Continue Reading Below