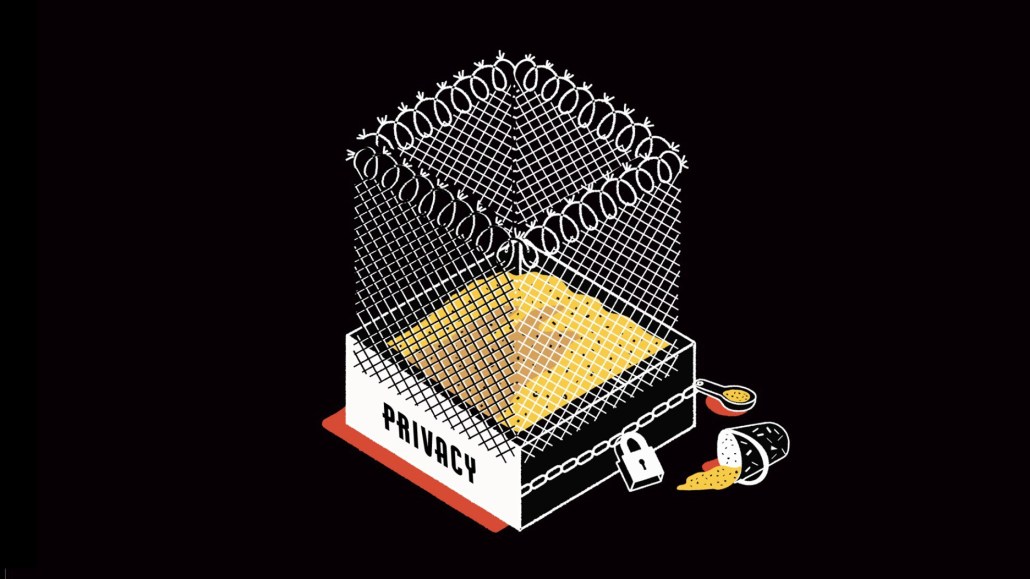 Midway through last year, Google Chrome confirmed the second extension of its planned sunsetting of third-party cookies.
It was a stay of execution prompted by a lack of popular industry support for some of Google's proposed alternatives to ad targeting and tracking methods inside its dominant web browser Chrome without cookies.
This was a development that meant its Privacy Sandbox trials would continue, and that its series of aviary-themed acronyms — who remembers FLoC? — will remain in the collective industry lexicon until 2024.
Privacy Sandbox's auction API is now Protected Audience
Yesterday (April 17) Tristram Southey, a product manager on Privacy Sandbox, announced that its proposed alternative to conducting ad auctions within Google Chrome popularly known as the FLEDGE API (that's short for "first locally-executed decision over groups experiment") now has a new moniker.  
"This API needs a name that makes it clear that this project is designed to improve user privacy, while offering ad relevance and better protecting advertiser and publisher audience data," read Southey's April 17 blog post. "We decided to give it the name of Protected Audience API." 
As ever, Google is eager to assure the wider industry, and now governments across the world too, of its magnanimity as the industry-defining experiments continue, despite there being no shortage of detracting voices.
Meanwhile, Google has also revealed the latest findings of its Privacy Sandbox experiments which use its proposed "interest-based audience (IBA) solutions" using its own advertising suite — ad buying tools such as Google Ads and its demand-side platform Display & Video 360 — in a bid to assuage skeptics' concerns.
The experiments involved A/B-testing methods with one segment using third-party cookies on a portion of Chrome traffic while a separate facet of the tests involved replacing third-party cookies with IBA solutions, according to Dan Taylor, vp global ads, Google Ads, in a blog post.
"These signals included contextual information, the Topics API from the Privacy Sandbox and first-party identifiers such as Publisher Provided IDs," he wrote. "Our research did not compare the performance of third-party cookies to the Topics API alone but rather a broader suite of signals available in a privacy-first world."
Speaking separately at a media event discussing the test results earlier this week, Taylor emphasized how Privacy Sandbox's proposed methods of ad targeting and measurement were geared toward thwarting covert means of tracking users. Alternative privacy proposals advocated by some of Google's rival platform providers such as Apple can have such unintended vulnerabilities, he argued.
"Blocking personalized advertising outright is a blunt approach to ads privacy that leads to more covert and more intrusive forms of tracking such as fingerprinting," Taylor told journalists. "Building alternative ways to track people across the web and mobile with alternative identifiers, we see it as simply a tracking cookie by another name."
The results
Google is eager to demonstrate that it is close to striking the required necessary balance with Taylor asserting the observed impact on key aspects of ad campaign metrics was minimal during the trial. These include: total ad spend (an indicator of their ability to scale), clickthrough rates (i.e. relevance to consumers), and conversion rates — that is overall campaign performance).
Ergo Privacy Sandbox's proposals for substituting third-party cookies won't sacrifice performance for privacy, according to Google's findings. See below for the findings from its latest whitepaper:
Ad spend using Privacy Sandbox IPAs decreased within a range of 2-7%
"Conversions per dollar" decreased in a range of 1-3%
CTRs "remain within 90%of the status quo"
"The performance of the campaigns using privacy-preserving signals to reach users with relevant ads maintains a pretty high range of fidelity relative to third-party cookie-based performance," Taylor said.
"We also found it was clear that an effective and private advertising campaign is going to utilize a combination of different privacy-preserving signals… this indicates that machine learning can play a significant role in driving results and filling the gaps left by the removal of third-party cookies."
https://digiday.com/?p=499840