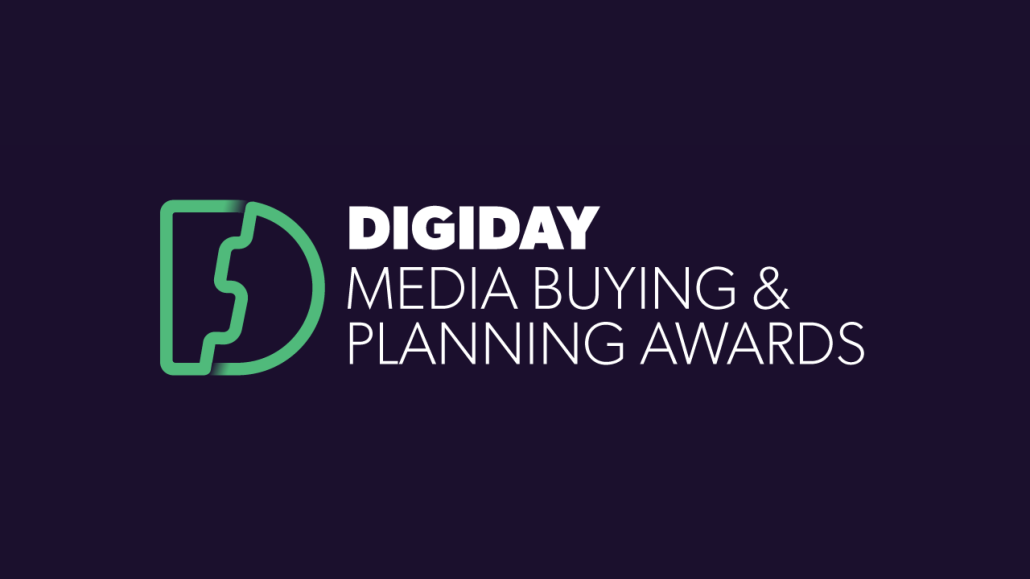 This year's Digiday Media Buying and Planning Awards winners traversed a saturated media environment marked by several global crises spanning political, social and economic issues. To make their messages stand out, they needed to confront a range of variables. 
As Gen Z's demand for inclusive and values-aligned campaigns expanded, brands and agencies worked toward tackling sustainability. They identified innovative methods of engaging target audiences and captured their attention. 
For this year's winners, gaming also provided an opportunity for deeper connections as agencies explored more channels. 
Notably, one agency won 6-out-of-8 categories for which it was shortlisted — Hearts & Science. Its partnership with AT&T Fiber via Twitch won them Best Creator Partnership, focusing on bringing awareness of AT&T Fiber's consistent high speeds to the gaming community in an authentic way. By partnering with two emerging female streamers in the Twitch community, massive awareness and positive attention resulted. 
Another win for Hearts & Science in 2023 is Best Digital Media Campaign for their work with AT&T and ATTN to produce 'The Love Connection.' This initiative supported both the LGBTQ+ community and The Trevor Project to show how technology can support the well-being of marginalized individuals by fostering a social connection. The LGBTQ+ individuals highlighted in 'The Love Connection' experienced genuine hardships and were able to speak in a way to which viewers could relate. AT&T's strategy raised their voices and gained exposure for the benefit of the LGBTQ+ community while highlighting allyship. 
For this year's Best Digital Out-of-Home Campaign, the recipient is Canidae. The premium dog- and cat-food brand's commitment to sustainable practices with farmers expanded as it set out to eliminate single-use plastics by launching environmentally friendly Kibble Refill Stations. To ensure this campaign succeeded, Canidae partnered with January Digital for an out-of-home campaign targeting consumers seeking brands that could boast sustainable practices. 
Another recipient tapping into gaming this year secured a win for Best Use of Emerging Media — Levi's. The jeans brand worked with The Trade Desk, media buying agency OMD and in-game ad provider Anzu.io to deliver a 10-week global in-game campaign spanning mobile, PC and metaverse games. Brand awareness, consideration and ad recall all increased, with nearly two-thirds of gamers exposed to the in-game ads taking some follow-up action afterward. 
Check out all of the 2023 Digiday Media Buying and Planning Awards winners below, and learn more about the winning programs, why they were selected as winners and critical learnings from each. You can also download the complete guide here. 
Full 2023 Digiday Media Buying and Planning Awards winners list below:
Best Audio Activation 
Best Creator Partnership 
Hearts & Science x AT&T Fiber: The first 500
Best CSR Initiative
Hearts & Science, OLAY  & Harper's BAZAAR: STEM Statue
MAGNA and IPG Mediabrands – Media Responsibility Index
Best Digital Media Campaign
Hearts & Science x AT&T x ATTN: – The Love Connection
Best Digital Out-of-Home Campaign
Canidae™ Curbs Waste And Sees 5x Bump in Weekly Sales With January Digital's Innovative Programmatic OOH Strategy for Eco-Friendly Kibble Refill Stations
Best E-commerce Strategy
Best First-to-Market Strategy
e.l.f. Cosmetics & Movers+Shakers
Best High Impact Creative
Emodo & The Broadway League — Broadway Show Globe
Best Media Agency Pivot
Hearts & Science x HBO Max – Winning Time
Best Multi-Channel Experience 
Rufus, powered by Initiative – The Boys Season 3: Not Safe For Work
Best Traditional Media Campaign
Hearts & Science, OLAY & EBONY: STEM QUEENS
Best use of Data
Spectrum Reach triples website visits for automotive client
Best use of Emerging Media
Levi's® & Anzu: A Bootcut Above The Rest With In-Game Ads
Best use of Technology
Hearts & Science x AT&T Fiber: Into the Metaverse
Media Agency of the Year
Media Plan of the Year
Rufus, powered by Initiative – The Boys Season 3: Not Safe For Work
https://digiday.com/?p=499984