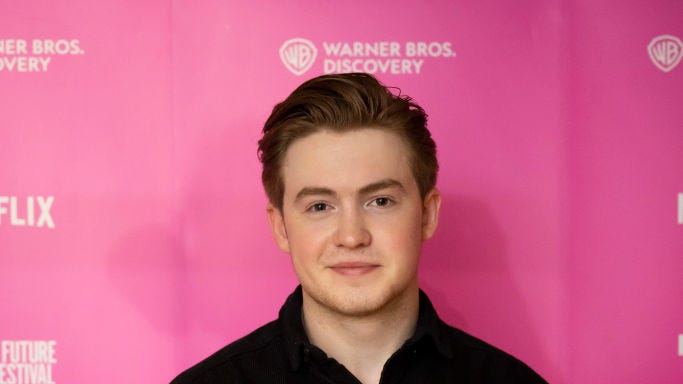 Actor Kit Connor looked absolutely jacked in a new shirtless photo taken during a recent workout with his personal trainer, causing many fans to speculate that the Heartstopper star is busy getting in shape for a role in the Marvel Cinematic Universe.
Ever since the photo dropped on social media, one superhero in particular has popped up again and again in the same sentence as Connor's name: Hulkling, the shapeshifting Skrull who is one of the most prominent members in the famous comic-book team Young Avengers.
Connor's Heartstopper co-star Joe Locke has already been cast in the upcoming WandaVision spinoff series Agatha: Coven of Chaos, with many Marvel fans believing that he will be playing a teenage version of Wanda's son Billy. Also known by the superhero moniker Wiccan, Billy is a powerful young sorcerer, a member of the Young Avengers, and perhaps most significantly, the boyfriend (now husband) of Hulkling.
Wiccan and Hulkling make up one of the best-known gay couples in Marvel Comics, and Connor's history performing in a romantic storyline opposite Locke has fueled the rumor that the two actors could once again be playing a couple in the MCU.
Other members of the Young Avengers have already made appearances in previous MCU properties; Kate Bishop took up the famous bow in Hawkeye, Kid Loki appeared as a variant in Season 1 of Loki, America Chavez made her debut in Doctor Strange in the Multiverse of Madness, and Cassie Lang, aka Stature, had a lead role in this year's Ant-Man & The Wasp: Quantumania
Philip Ellis is a freelance writer and journalist from the United Kingdom covering pop culture, relationships and LGBTQ+ issues. His work has appeared in GQ, Teen Vogue, Man Repeller and MTV.
Advertisement – Continue Reading Below
Advertisement – Continue Reading Below