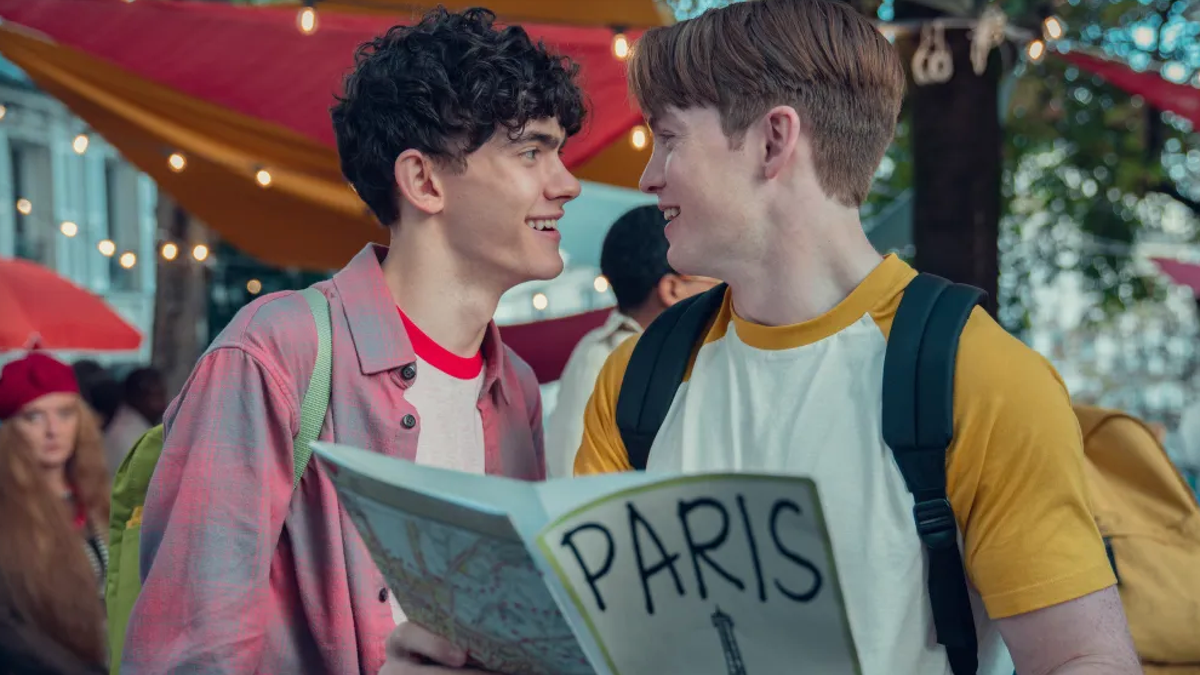 Season 2 of Heartstopper, the dreamy teen romance drama based on the hugely popular series of graphic novels by Alice Oseman, is now streaming on Netflix. After crushing hard on each other in Season 1, Nick Nelson (Kit Connor) and Charlie Spring (Joe Locke) are now officially a couple—but despite having come out to his mother, Nick still isn't sure if he's ready to tell everyone at school that he's bisexual.
The second season follows the next chapter in Nick and Charlie's romance, not to mention the entangled personal lives of their friends and classmates Elle, Tao, Darcy, Tara, Isaac, Imogen, and Charlie's former boyfriend-turned-bully Ben, as they all embark on a field trip to Paris.
The AV Club has described Season 2 as an "enchanting teen romance," while The Guardian are calling this new chapter "even sweeter and lovelier than before." And the show's passionate fanbase are already hard at work creating fan art and making edits on social media while they begin the long wait for Season 3.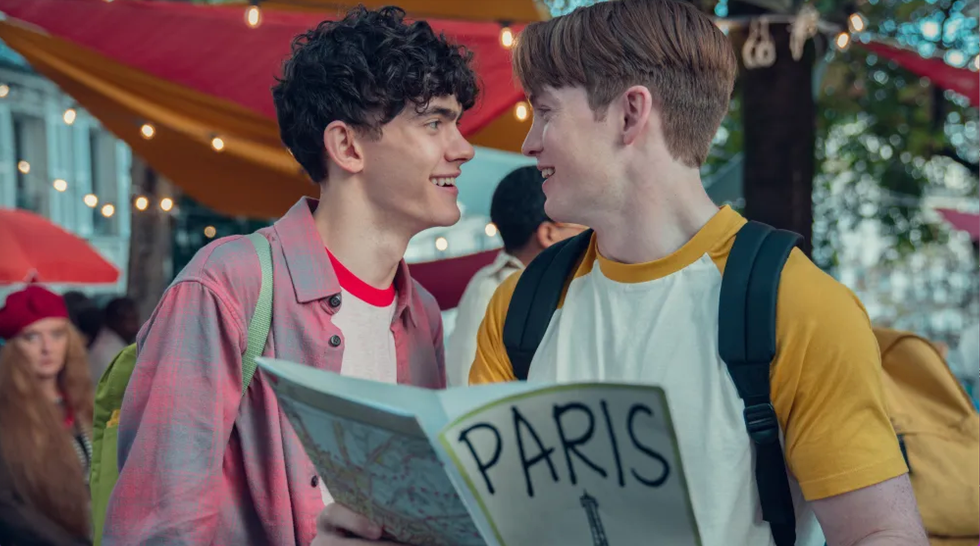 Netflix
Will Heartstopper have a third season?
It absolutely will. Back in May 2022, comic creator Alice Oseman confirmed that Netflix had renewed the show for two more seasons. And should the series continue to prove as popular as it is right now, there is plenty of source material for future seasons: Oseman has penned four graphic novels (with a fifth on the way) as well as a novella entitled Nick & Charlie.
Who will be in Season 3?
The main cast are all expected to return, including Kit Connor as Nick, Joe Lock as Charlie, William Gao as Tao, Yasmin Finney as Elle, Kizzy Edgell as Darcy, Corinna Brown as Tara, Tobie Donovan as Isaac, Sebastian Croft as Ben, and Rhea Norwood as Imogen.
When will Season 3 be released?
There is no definite release date for the third season yet, but the good news is that writing and filming can go ahead while the SAG-AFTRA and WGA strikes continue in the United States, as Heartstopper is a production based in the United Kingdom.
Philip Ellis is News Editor at Men's Health, covering fitness, pop culture, sex and relationships, and LGBTQ+ issues. His work has appeared in GQ, Teen Vogue, Man Repeller and MTV, and he is the author of Love & Other Scams.