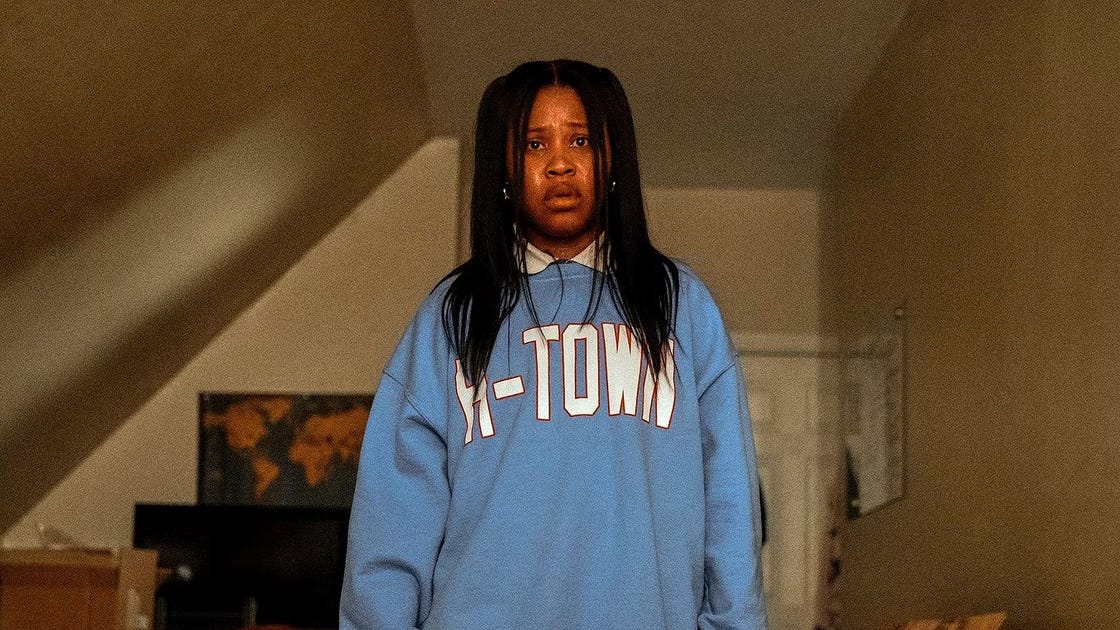 If you're missing Atlanta, Donald Glover already has a new project out, and it's getting all sorts of buzz (pun very much intended). Swarm, a new show on Prime Video, premiered on March 17. Starring Dominique Fishback, the show follows Dre, a woman with an obsession for a major pop star–who is a thinly veiled parody of a real-life star. After a devastating loss, Dre becomes more determined than ever to meet her idol… no matter who she has to kill.
The show spans seven episodes, each around 30 minutes, and have some of the best parts of Atlanta, like a meta fake documentary episode akin to Atlanta Season 4's "The Goof Who Sat By the Door." There's also a surprising number of guest stars throughout the season, including Billie Eilish, Rory Culkin, Paris Jackson, Chloe Bailey, Damson Idris, and more. Each guest provides a stellar performance opposite Fishback.
Since Swarm is short enough to binge in a weekend, people are already asking about the future of the show. Although the ending felt finished (or maybe open-ended, depending on who you ask), the overall positive reception could lead to Prime Video greenlighting the show for another season. The show is certified fresh on Rotten Tomatoes, with an 85% critics score. Then again, it all really comes down to if co-creators Donald Glover and Janine Nabers decide there's more story to tell. Here's what we know about the future of Swarm.
Is Swarm coming back for Season 2?
We don't know yet. There could still be a story to tell if the creators want to, or it's possible the show was intended as a limited series. Since the show just premiered, we'll have to wait until Prime Video gives the green light or announces the show is done for good.
When will Swarm Season 2 premiere?
If Swarm is renewed for Season 2, it's possible the show could return in the spring of 2024.
What will the Swarm Season 2 plot be?
Warning: spoilers!
At the end of Swarm Season 1, we saw Dre either get arrested trying to see Ni'Jah, or be invited to sing onstage. What likely happened was…the former. And if Dre is found guilty of all the murders she's committed, Season 2 would see Dre answering for her crimes in jail.

As soon as we get more information on Swarm Season 2, we'll update this space.



Milan Polk is an Editorial Assistant for Men's Health who specializes in entertainment and lifestyle reporting, and has worked for New York Magazine's Vulture and Chicago Tribune.