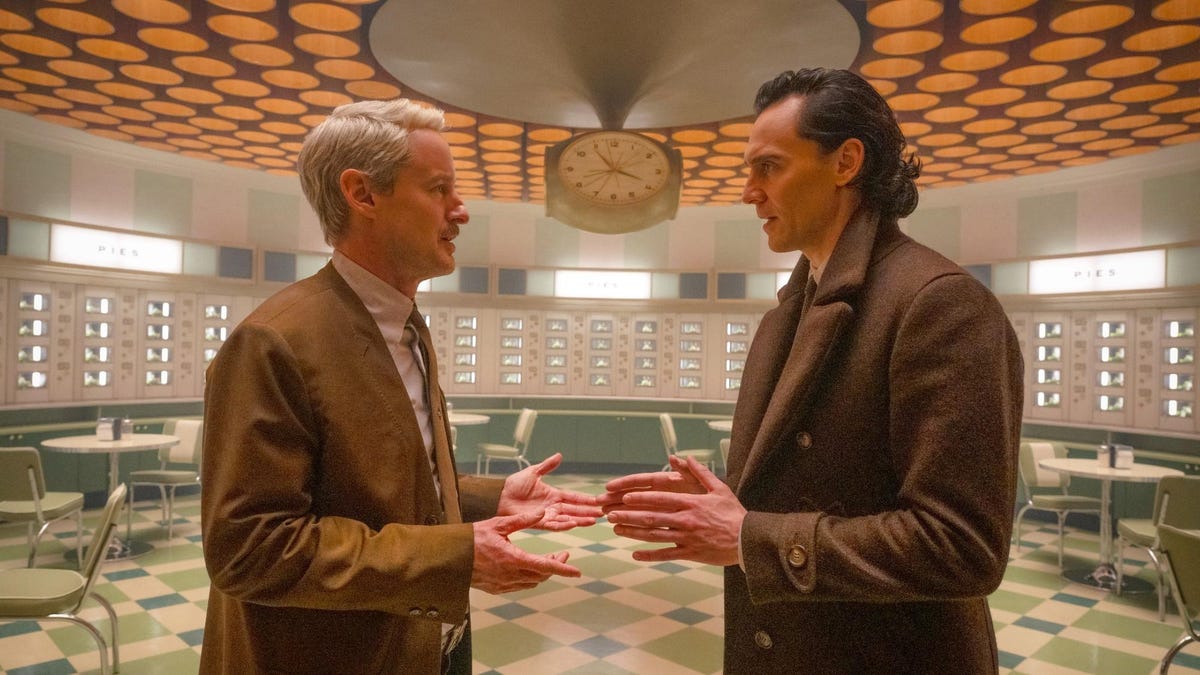 We're in a very different time since Loki Season 1 premiered. The show first premiered on June 9, 2021 and since then six other Marvel television series and nine (yes, nine!) Marvel films have been released (if you're counting Spider-Man: No Way Home). Add in the unrelated TV special Werewolf By Night, and that's a total of 17 Marvel releases since Loki Season 1 first premiered. Two years later, there's likely a lot more people suffering from superhero fatigue and still waiting for Marvel's new supervillain to actually become a Thanos-level threat.
It's also worth mentioning the unclear future of the MCU's newest villain, Kang, with the off-screen news of actor Jonathan Majors' ongoing trial. According to Loki Season 2's executive producer Kevin Wright, there were never any intentions to reshoot Kang's scenes with a new actor or recast the character, explaining that recasting or reshooting would be feel "hasty" considering the ongoing nature of Majors' case.
So we're returning to Loki two years later and in both the real world and the MCU, things are nowhere near the same as they used to be.
That said, there's still much to be excited about that the previous season of Loki teed up: the dynamic between Loki (Tom Hiddleston) and TVA agent Mobius (Owen Wilson) has grown from a cat and mouse game to more of a buddy cop relationship, and we've watched as Loki's travels have shifted his more nefarious goals into somewhat heroic one (or anti-heroic, perhaps). Plus, the idea that Loki is now unburdened from the Avengers' arcs as an antagonist and is free to roam new worlds and explore potentially discarded or untouched aspects of Marvel's various characters and comic book realities is thrilling for anyone searching for easter eggs or pleasant surprises. If Loki Season 2 can keep up with the quality of Season 1, we're in for a (hopefully) good time.
Here's how to watch Loki Season 2.
What time do new episodes of Loki Season 2 come out?
In a notable time change from Season 1 (and all previous Marvel shows), episodes of Loki Season 2 will appear on Disney+ at 6 p.m. PT/9 p.m. ET. The series will stream on Thursdays starting October 5.
When is the next episode of Loki Season 2 come out?
The next episode of Loki will premiere on October 12.
How many episodes of Loki Season are left?
There are six episodes total in Loki Season 2. That means there are now 5 episodes of time-traveling, multiversal chaos left.
Here's the official guide to Loki Season 2.
Episode 1: Now streaming as of October 5
Episode 2: Premieres on October 12
Episode 3: Premieres on October 19
Episode 4: Premieres on October 26
Episode 5: Premieres on November 2
Episode 6: Premieres on November 9

Milan Polk is an Editorial Assistant for Men's Health who specializes in entertainment and lifestyle reporting, and has worked for New York Magazine's Vulture and Chicago Tribune.