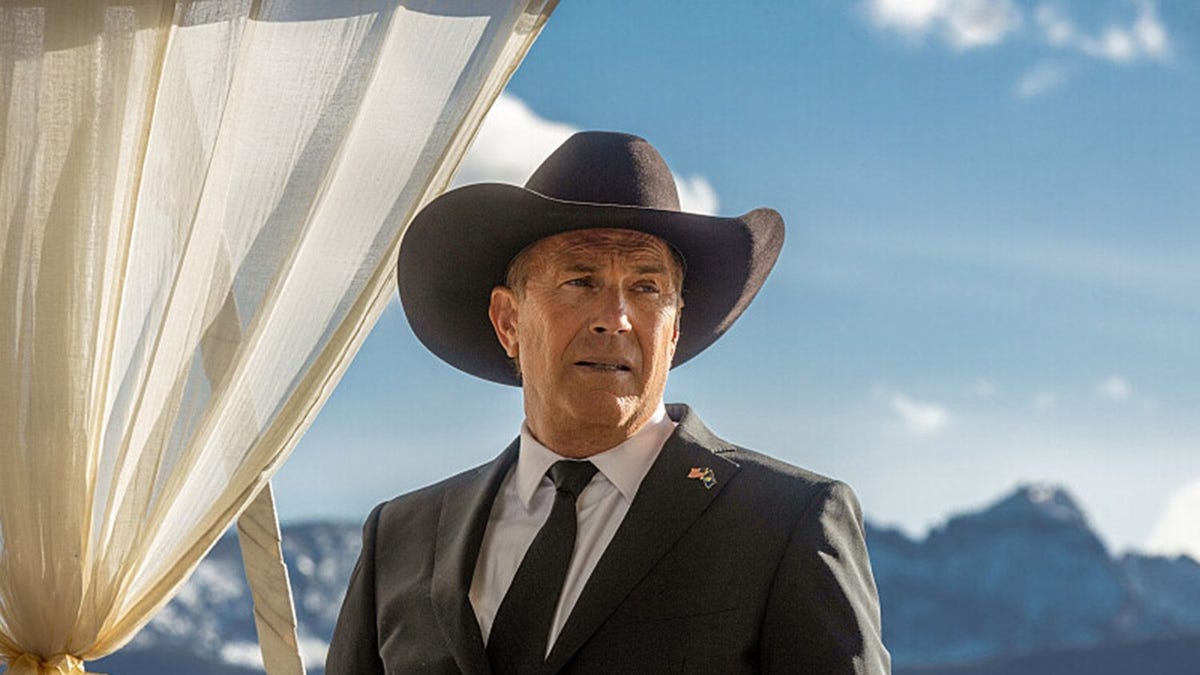 Yellowstone has all the makings of a hit TV show: intriguing storylines, beautiful scenery, and an amazing cast, led by none other than Oscar-winning actor/filmmaker Kevin Costner. He plays John Dutton III, a sixth-generation rancher and owner of the Yellowstone Dutton Ranch, and as the series progresses Dutton runs for and wins the office of Governor of Montana. Costner perfectly fits the profile of the strong and commanding ranch owner, and the role even earned him a Golden Globe award and a Screen Actors Guild nomination.
The Paramount Network series is consistently leading in ratings, and with a stunning number of spinoffs and prequels on the way, it seemed like all was well in the Yellowstone world. But earlier this year, out of nowhere, rumors began swirling that Costner was leaving the series. For months, conflicting reports stated that he was unhappy with the direction the show was going, while others said it was a financial dispute that was leading to his departure. It was even reported that he actually wasn't leaving, but just taking a more limited role on the series.
In September 2023, Costner finally broke his silence on the issue, and confirmed that he would in fact be leaving Yellowstone—but the reason was a lot simpler than you would expect.
Here, the real story on why the actor is exiting Yellowstone.
Why Is Kevin Costner Leaving Yellowstone?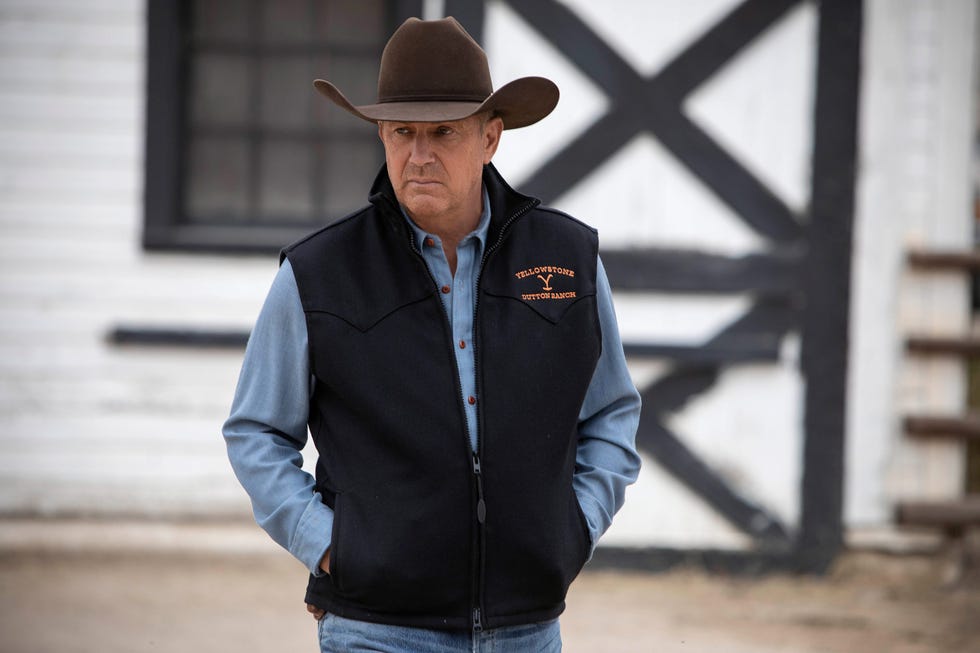 Paramount
Kevin Costner is leaving Yellowstone because of scheduling conflicts with a new movie series he's directing and starring in called Horizon: An American Saga. Season 5 of Yellowstone was broken up into two parts, but before filming for the second part began, Costner expressed that he wanted to film for less days than what he was originally scheduled for. At the time, Deadline reported that Costner wanted to film for 50 days instead of 65 for Part 1 (no word on what his final filming schedule was), and for Part 2, he only wanted to film for a week, which Yellowstone execs felt was too short.
The two sides went back and forth with negotiations, but they eventually totally fell apart. Then, it was announced that season 5, part 2 of Yellowstone would be its last, and a new, Matthew McConaughey-led series would seemingly take its place.
When he broke his silence on his departure in September, Costner stated that he had wanted to make things work, and that he had already changed his schedule to film Part 1, and scripts for Part 2 weren't finished. "I couldn't help them any more. We tried to negotiate, they offered me less money than previous seasons, there were issues with the creative… we came up with a number, and they [Yellowstone] walked away," People reported. It also appears as if things could get contentious again, as Costner has said that he may go to court to get his full payday for Season 5.
But while Costner is leaving the show, it actually doesn't mean that he won't make any more appearances on the series. Reportedly, there's still conversations being had about Costner appearing in a few episodes to wrap up his character's storyline before written off, and the show's creator, Taylor Sheridan, also hinted to The Hollywood Reporter that John Dutton was never going to be around for the very end of the show, and his preferred ending is still unchanged, even with Costner's departure.
"My last conversation with Kevin was that he had this passion project he wanted to direct. He and the network were arguing about when he could be done with Yellowstone. I said, 'We can certainly work a schedule toward [his preferred exit date],' which we did," Sheridan explained. "I'm disappointed. It truncates the closure of his character. It doesn't alter it, but it truncates it."
Either way, it could be quite a while until we see what ends up happening with Costner and Yellowstone. While the WGA strike has finished as writers have reached a favorable deal for their guild (very good news!), the SAG-AFTRA strike is still ongoing, so we likely won't see the last episodes of Yellowstone until 2024.

Temi Adebowale was previously an Editorial Assistant at Men's Health, covering shows like Survivor, Peaky Blinders, and Tiger King. Prior to her entertainment work at MH, she was Newsroom Fellow, writing news stories across Hearst Digital Media's brands. Temi likes Rihanna, the StairMaster, and tacos.