The latest chapter of DC's superhero universe is here, and it's shattering timelines left and right.
While James Gunn puts plans in motion for a new slate of DC superhero movies following a reboot of the current continuity, The Flash is very much doing its own thing, drawing on much of the complicated lore of the Flashpoint comic-book storyline and hopping around multiple alternate realities to introduce numerous versions of the fastest man alive Barry Allen—not to mention bringing back iconic Bruce Wayne actor Michael Keaton, who first donned the cape in Tim Burton's Batman and Batman Forever three decades ago.
The release of The Flash has been complicated by the erratic behavior and increasingly troubled reputation of its star, Ezra Miller, who has faced a series of serious allegations of harassment and assault over the last two years.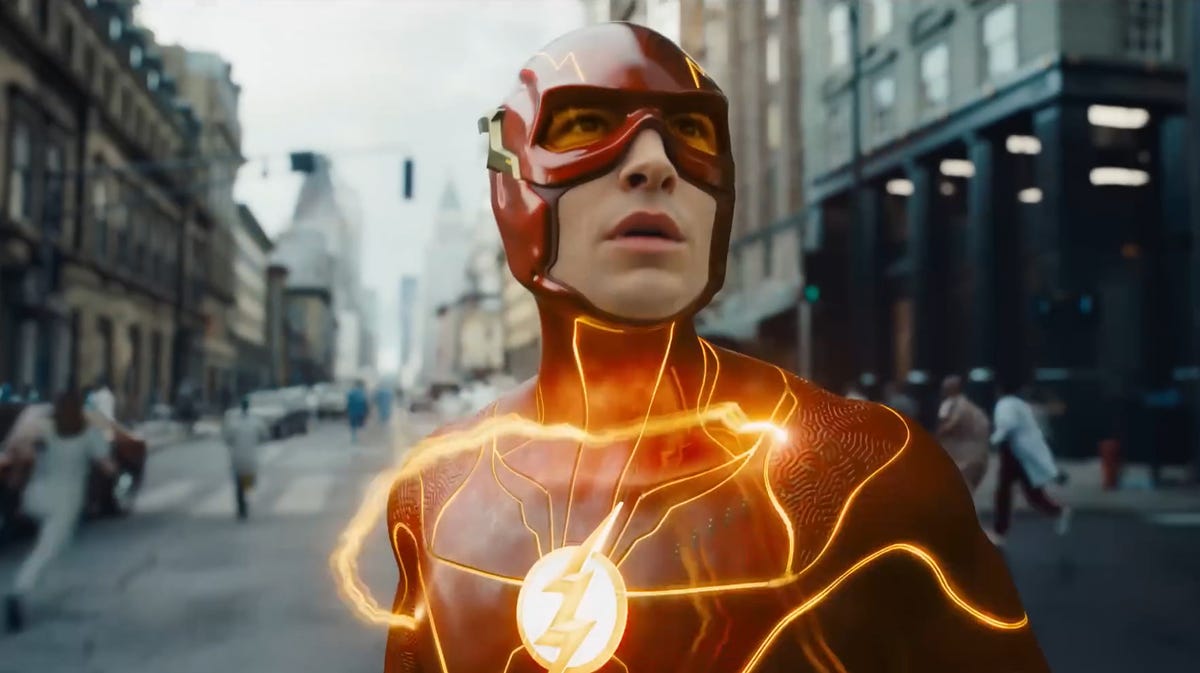 Despite predictions that DC Studios would distance themselves from Miller, and cries from some fans to recast the role of Barry Allen, the opposite has been the case: after DC's Batgirl movie was shelved, the studio proceeded with its planned release of The Flash, and many creators involved with the film have publicly expressed their support for Miller and praised their performance in the movie.
"My feeling was Ezra was the perfect Barry Allen," director Andy Muschietti told MovieMaker. "In early discussion, I could see a comedic genius in Ezra that I didn't actually confirm until I started working with them. It's one of those things, and it really paid off. It actually exceeded my expectations. They're a very good actor, but when I saw them performing, I was like, 'They are an excellent actor, but also an incredible comedian.'"
How can I watch The Flash right now?
The Flash was released in theaters on Friday, June 16, and for now that is the only place you'll be able to see the movie.
When will The Flash come to streaming?
Following the deal between Warner Bros. and HBO, all of DC's properties are now available to watch under the newly launched Max streaming service, and that is where The Flash will go once its theatrical release is over. However, viewers are due for a wait before they can stream the movie at home: The Flash isn't expected to hit Max or any other on-demand platforms until the fall.
Philip Ellis is a freelance writer and journalist from the United Kingdom covering pop culture, relationships and LGBTQ+ issues. His work has appeared in GQ, Teen Vogue, Man Repeller and MTV.