Gisele Bündchen has remained at the forefront of the modeling and runway zone. Now that she is back into it, the Brazilian diva became a sensation after some of his latest brand campaigns. But things were not as good as it was before. The blonde bombshell reached a crisis when she was at her career's peak back in time and explained it in her memoir.
In Lessons: My Path to a Meaningful Life, Gisele Bündchen spoke about her troubled past when she was unhappy despite being a star. While at her apartment in New York, Bündchen booked a massage to ease her worries and feel relaxed. But things only turned worse between her session as she had suicidal thoughts.
The dark days of Gisele
ADVERTISEMENT
Article continues below this ad
Gisele Bündchen explained how she felt breathless and had extremely negative thoughts. She wrote, "I couldn't catch my own breath. Making some excuse, I got up, pulled my towel around myself, and went outside onto the deck. It was a beautiful night. There was the water and the lights in the distance, and as much air as I needed, but I still couldn't find my breath. It felt like everything in my life was going to kill me."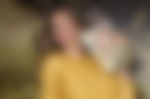 The blonde bombshell further explained everything turned into a cage, including aircraft, elevators, hotels, modeling studios, and automobiles. It was now her residence, where she felt isolated inside and gasping for breath. Bündchen couldn't see a path to escape and could not bear another day like this.
DIVE DEEPER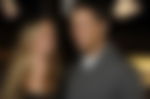 Since the coming off the divorce, Bündchen's dating life has been brimming with speculations. The rumors about her jiu-jitsu trainer have remained inevitable. Recently, there were rumors of another man being with her, who is one of Tom Brady's close friends. But Gisele is thriving in Costa Rica.
Gisele Bündchen vacays in Costa Rica with a long-rumored love interest
Gisele Bündchen and Joaquim Valente's Costa Rica trips are certainly a recurring thing. But as per TMZ, things more than Jiu-Jitsu is taking place. Valente tags along for the trips to train the supermodel and the kids. But that does not seem to be the case in their latest one.
ADVERTISEMENT
Article continues below this ad
Gisele Bündchen and her jiu-jitsu instructor clearly have a thing for Costa Rica, but the same can't be said for jiu-jitsu — they're still there together, having all kinds of fun minus the martial arts. https://t.co/yrFS5hjxyE

— TMZ (@TMZ) March 20, 2023
Joaquim Valente and Gisele are having fun in the sand and sea, throwing a disc and diving into the water. While on CR, they appeared to be enjoying a few activity-filled days. One of their photos of the duo walking around together blew up recently, where the supermodel showed off her toned abs.
ADVERTISEMENT
Article continues below this ad
Unlike Tom Brady, staying put and is being the best father for the kids, Gisele is indeed prospering.
Watch This Story: Tom Brady Went to The Same High School As This Controversial MLB Hall of Famer Who Was Also A 14x All-Star