For Denny Hamlin, being in the driver's seat of a thundering NASCAR car is both a thrill and a challenge like no other. As he revs his engine and joins the race, the grandstands are filled with the cacophony of cheers and jeers, a constant reminder of the divided opinions among fans. The chorus of boos, at times deafening, follows him like an unwavering anthem, a soundtrack to his every lap.
America's Favorite Video Today
The weight of those boos is palpable, and the judgment from the stands cuts deep. For Denny, it's also a wellspring of motivation. With every press of the pedal and every grip of the wheel, the driver of the No. 11 channels the energy of the crowd's disapproval into his performance. One such scenario arose during the wild card race at Talladega.
Denny Hamlin invites the fan after being blamed for the last-lap drama
ADVERTISEMENT
Article continues below this ad
Qualifying didn't favor Denny Hamlin, as he found himself starting from P11, far from the front of the pack, where he'd prefer to be. The race itself appeared to be taking a grim turn until the final stage. At lap 104, Denny was leading the race and made a critical pit stop, a moment that would significantly impact the outcome. However, Denny's car failed to maintain the required speed limit of 40–55 mph on the pit lane, resulting in a costly penalty that pushed him a lap behind.
Despite this setback, Denny Hamlin showcased his resilience during the late stages of the race. He clawed his way back into the top three positions, proving that his determination and skill were not to be underestimated. However, just as the race was reaching its climax, chaos erupted on the final lap, triggered by Corey LaJoie. LaJoie's #7 car made contact with #38, involving other prominent drivers like Chase Elliott and Kyle Larson in the wreck. This dramatic turn of events left fans and pundits alike buzzing about what had transpired.
Trending
135.2k readers Last 30 min
In the aftermath of the race, a fan took to Twitter, blaming Denny Hamlin for the wreck. In classic Denny fashion, he didn't shy away from the criticism. Instead, the No. 11 fired back with a dose of humor, offering the hater an "optometrist appointment." It was a lighthearted moment in a race filled with twists and turns, showcasing Denny's ability to handle adversity, both on and off the track, with a touch of wit.
WATCH THIS STORY: Bubba Wallace Exposes Boss Denny Hamlin's Black Lie In Pocono Feud
Fans rally behind the JGR No. 11 after he took it to Twitter
The comment section was buzzing with a flurry of amusing remarks, all in hearty appreciation of Denny Hamlin's witty reply. Fans seemed to revel in Hamlin's post-race banter, commending his ability to turn a critique into a chuckle-worthy moment. Many stood by the driver they loved, defending him against the unfounded blame for the race wreck.
One fan wrote, "Denny trolling after races is my favorite Denny."
Another commented, "I was waiting for someone to come in and blame Denny"
One fan tried to clarify the real scene, "11 didn't touch the 7. That was all on Lajoie."
One comment that was in the spotlight was, "I need to start talking sh*t so I can get a reply from Denny"
I need to start talking shit so I can get a reply from Denny 😂

Good stuff!

— Kirt Achenbach (@Kirt_Achenbach) October 1, 2023
ADVERTISEMENT
Article continues below this ad
Providing feedback will help us make your experience better.
Enjoyed Your Read? Let us know how likely you are to recommend EssentiallySports to your friends!
The camaraderie between Denny Hamlin and his supporters was evident, with one fan expressing their loyalty by saying, "I love it!!! Keep trolling the haters. I'll be at Roval with my new Denny shirt…"
"Denny, your eyesight and your sense of humor is sharp as a tack"
Comments like, "Haters gonna hate. TELL EM, DENNY" and "Hilarious reply!" and "Good one Denny!!!!" were common.
ADVERTISEMENT
Article continues below this ad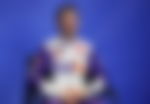 Denny Hamlin's Associate Set to Invest in $2719.26 Billion Company's Product
Despite Being Three Years Behind
As Denny Hamlin currently holds third place in the playoff standings, the spotlight shifted to his drivers, Tyler Reddick and Bubba Wallace, who have the last hope to survive in the playoffs through the Roval. The question lingered: could they pull off the feat?