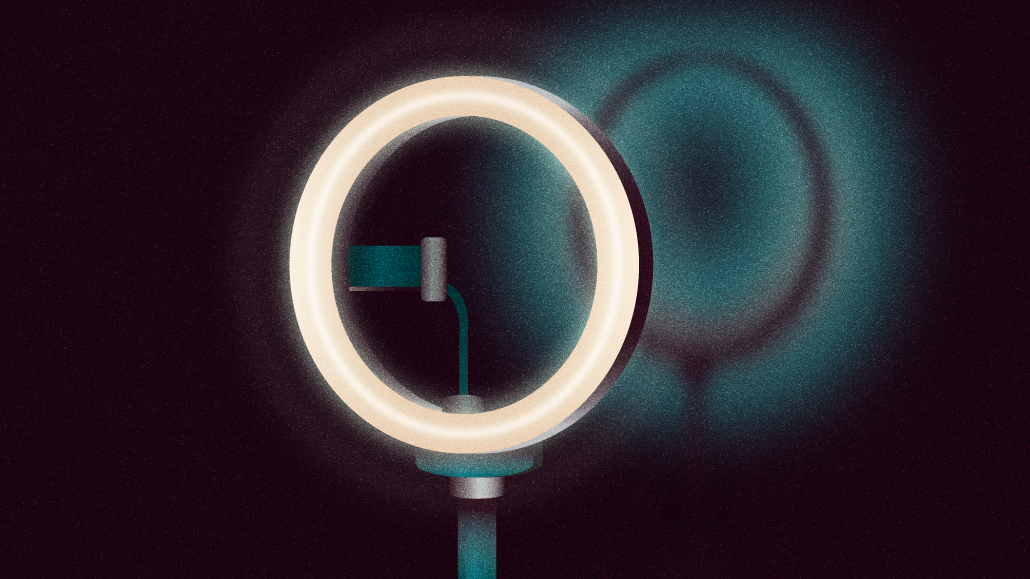 Ivy Liu
Marketers today see a bigger divide than ever between influencers and creators.
To be clear, the gap has been growing for a long while. As marketers have gotten more comfortable with the creator economy, influencers have become the go-to for performance marketing, while creators are considered more for branding purposes. However, there used to be some blending between the roles. That's increasingly less so today.
The tumultuous economy has made sure of that. Marketers are feeling the pressure to be super transparent and efficient about their purchases and the reasons behind them. This means they're getting specific about when it's better to collaborate with an influencer versus a creator.
Lindsey Bott, senior content manager at Ruckus Marketing, said she's noticed a definitive shift in how brands approach influencer collaborations. "Previously, influencer involvement might have organically emerged in ongoing discussions. Nowadays, we're seeing brands come to us more frequently with well-defined briefs or specific suggestions right from the outset," she said.
For example, Bott's team has observed clients gravitating toward influencers due to their established reach and engagement metrics, emphasizing performance-driven results. Conversely, there's a growing interest in creators who prioritize crafting genuine, narrative-based content that closely aligns with a brand's values and campaign themes. This shift underscores how brands are distinguishing between utilizing audience influence and cultivating content that profoundly connects with their intended audience.
It's been a similar experience for Lindsey Gamble, associate director of influencer innovation at Mavrck. "During the pandemic, many brands didn't have access to their in-house creative teams, or they had to cut budgets for agencies, and as a result, many started experimenting with creators as a means to fulfill their content needs," he said.
It's through this type of experimentation that more brands can better identify when they should work with an influencer versus a creator.
Marketers conduct multiple trial campaigns to establish benchmarks, subsequently leveraging those benchmarks to gauge ongoing performance. This approach serves as a compass, guiding them to identify high-performing influencer or creator partnerships amid the landscape of choices.
Today, Gamble said he's seeing a lot more brands work with influencers on a long-term basis, typically through ambassador programs, following a successful one-off campaign. Why? Because it's now clear that "performance, especially sales, doesn't always happen right away and often requires influencers' audiences being exposed to a brand or product multiple times before purchase and long-term partnerships reflect that," he said.
Breaking down influencer versus creator
The days of pay-for-reach deals are long gone, it seems. In fact, influencers increasingly have specific metrics, such as engagement rate, CPM, CPE, clicks, click-through rate and conversions, tied to them.
"I'll ask them for past brand partnerships where they've driven sales, and what their affiliate revenue has been," said Shayna Macklin, director of brand strategy and influencer marketing at Rainbow Apparel Co. "Outside impressions and click-throughs, I want to know if they actually pushed products."
On the flip side, creators are finding a place for themselves further up the marketing funnel these days. Marketers are realizing that using creators can be a successful tactic for that sort of marketing — if used correctly. "They're unbelievable storytellers who can really shape perception," said Keith Bendes, vp of strategy at Linqia.
Plus, more often than not, it's a cheaper way to go about it.
A key benefit to the creator partnership is cost efficiency. Brands now know that they are primarily paying for the content itself, rather than both the content and the talent's audience. Unlike influencers, creators usually don't have the same set of metrics tied to them.
"Over time, as marketers understand how a specific creator's content performs when repurposed on their social channels or paid media, they may start to benchmark specific benchmarks for that creator's assets," Gamble added.
But while there's still a lot of education to do around influencers and creators in an industry that remains far from standardized, it's clear that it is evolving, and fast.
"The shift toward clearly outlined briefs or preferences for either influencers or creators showcases a maturation in the industry," said Bott. "It emphasizes the need for tailored and purposeful collaborations that align closely with brand objectives."
"Brands are either hiring someone to create content for them to distribute or they are hiring someone to create AND distribute content. When you look at it like that, the metrics are pretty clear," said Jess Phillips, founder and CEO of The Social Standard.
Influencer and creator marketing is still on the rise, and these shifts are just part of the ongoing evolution. As marketers continue to invest more funds into each area, their strategies will likely become more deliberate and purposeful.
https://digiday.com/?p=526046