Paula Findlay and Eric Lagerstrom, who last week announced their engagement, are both in action at IRONMAN 70.3 Oregon this weekend.
Findlay's main rival looks to be defending champion Danielle Lewis while Lagerstrom takes on the likes of Lionel Sanders and Trevor Foley in the men's race. Here's all you need to know about the event and line-ups…
Popular Stories Right now
Start time and how to follow live
The race starts with the men at 06:15 local time on Sunday 23 July 2023. That's 11:15 UK time and 12:15 CET. The women's start will be five minutes later, at 06:20 local time.
There is no live broadcast / streaming this weekend, which means that the ever reliable IRONMAN Tracker app is going to be your primary source of live information.
Pro Men
All eyes will be on the aforementioned Sanders (CAN) as he looks to claim his first victory of the season. He has finished second in his last two races – at 70.3 Boulder and 70.3 Gulf Coast – both times behind American Sam Long.
The birth of Long's first child is now imminent, so he won't be in opposition on Sunday, but another training buddy of 'No Limits' will be. That's youngster Trevor Foley (USA) who has a DNF and a fifth to his name in those same two respective races.
Also lining up is Foley's fellow American Marc Dubrick, the winner of Escape From Alcatraz this season, which helped earn him a wildcard for the upcoming PTO US Open.
It's not all about Canada and the US though as there's a big mix of nationalities including Aussie Sam Appleton, Chile's Martin Ulloa and Brazil's Andre Lopes.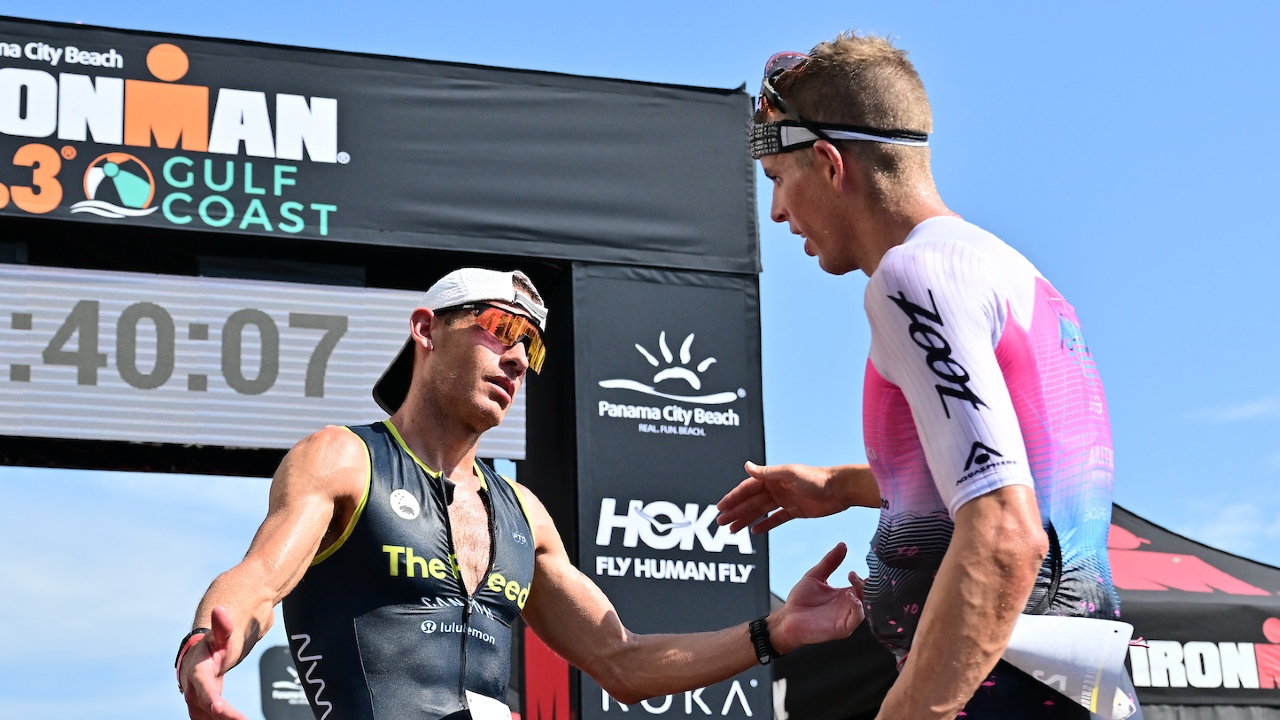 Pro Women
Headlining the women's field is world #5 Findlay (CAN).
She was fifth in a stacked PTO European Open in Ibiza in May and then put on a masterclass performance to take the spoils at 70.3 Chattanooga.
That too was a strong field but she won by over five minutes, with Lewis (USA) just getting the better of a four-way battle for second.
Lewis is the defending champion here and will again tackle Findlay, with neither of them having raced in the intervening two months.
That pair are the clear favourites, with the only other two women in the top 100 of the PTO rankings being Lesley Smith (USA) and Melanie McQuaid (CAN).
However New Zealand's Teresa Adam is an interesting contender – she was a DNF in her comeback race at 70.3 Boulder but has multiple wins to her name in the Southern Hemisphere.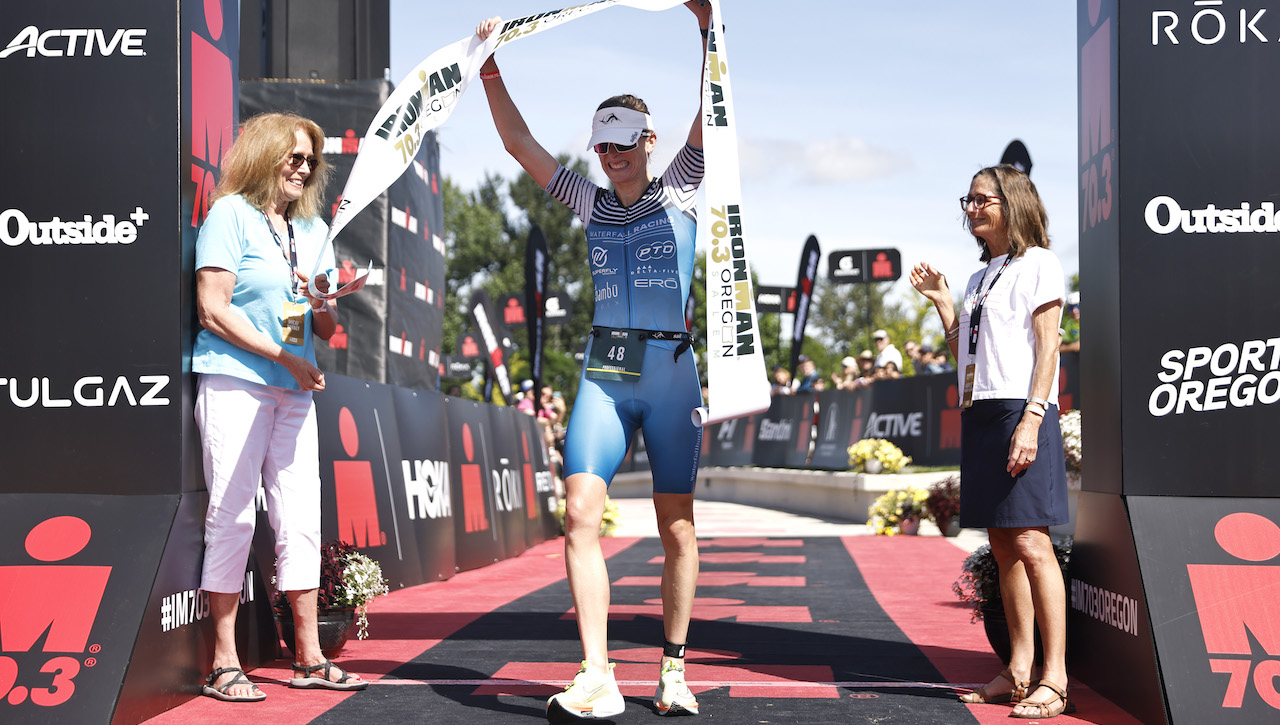 Prize Money: What's on the line?
The prize purse on offer this weekend is $30,000 – with each of the winners collecting a $4,000 share of that total.
In addition to money, there will be a total of four qualifying slots (two MPRO / two FPRO) for the 2024 IRONMAN 70.3 World Championship in Taupō, New Zealand.
The total funds will be paid eight-deep, as follows:
$4,000
$2,750
$2,000
$1,750
$1,500
$1,250
$1,000
$750