Unfortunately we now know there will be no Alistair Brownlee in the men's race at IRONMAN Lake Placid on Sunday, while top-ranked Sarah Crowley is out of the women's event.
But there is still plenty to look forward to with two Nice and two Kona spots up for grabs. It's the very last chance for male pros to qualify for the first-ever IRONMAN World Championship on the French Riviera, with only Kalmar and Mont-Tremblant to come for the women.
Popular Stories Right now
Start time and how to watch live
IRONMAN Lake Placid 2023 will take place on Sunday July 23, starting from Mirror Lake in the heart of Lake Placid, home of the 1980 Winter Olympic Games.
The event is the latest from the M-Dot portfolio to benefit from the full IRONMAN Live broadcast coverage on YouTube and Facebook or, for ease, from this very page via the embed below.
The Men's Pro race starts at 0625 local time [1125 UK / 1225 CET / 0325 PT], with the Pro Women due to start just two minutes later.
As always, the ever reliable IRONMAN Tracker is the perfect data addition to support your viewing.
Pro Men – who is racing at Lake Placid?
Wearing the #1 bib is defending champion Cody Beals who tends to thrive at this time of year.
He's already announced he's swerving this year's IRONMAN World Championship in favour of a Lake Placid / IRONMAN Canada / IRONMAN Maryland triple-header as he looks to stamp his Kona card early for 2024.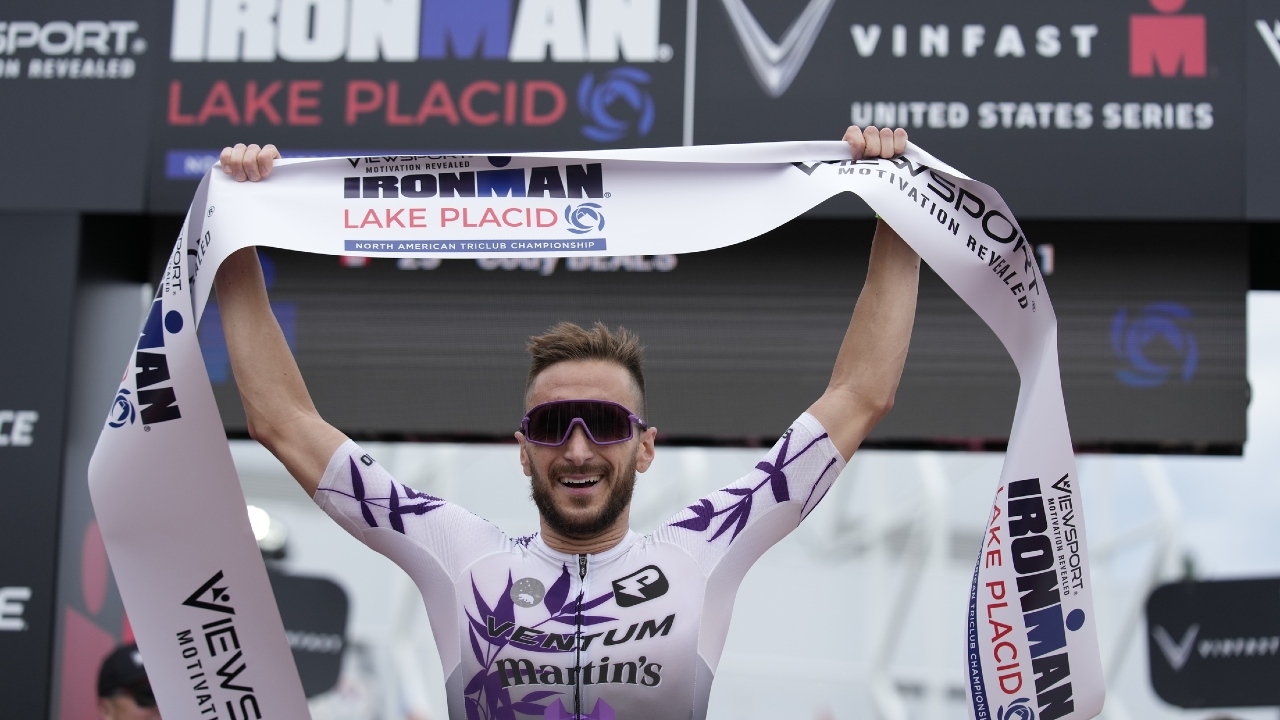 While there's no Brownlee, there is a British contender with strong claims in the shape of Joe Skipper, who at #12 is the highest-ranked athlete in either field – and by some margin.
He'd had a frustrating early season, with setbacks in Texas and Ibiza but a podium at Challenge Geraardsbergen was followed by a decent showing when fifth at Challenge Roth.
The relatively new Dad has already got an IMWC Nice spot locked up so it's a hint in itself that he has decided to make the trip here.
Also heading to France is Matt Hanson (USA) and he too has had a challenging season, with a crash at IRONMAN Texas in April – when an age-grouper fell in front of him – and no podiums since then. But it sounds like training has been going well recently and his run speed is massively respected here.
Michael Weiss (AUT), Matt Russell (USA), Ben Hoffman (USA), Josh Amberger (AUS) and Andi Dreitz (GER) all have their last chance of booking their tickets to the Cote d'Azur and should be among those battling for those two spots even if it's Beals, Skipper and Hanson vying for the win.
Pro Women – leading contenders
There's no getting away from the fact that the women's field is less strong, especially in the absence of Crowley.
The Australian had looked set for victory at 70.3 Ecuador last weekend but had issues on the run and eventually took third place after a 2:05 half.
Highest ranked on the PTO standings at #42 is Rach McBride (CAN) and they have notched solid top 10s at both 70.3 St George and 70.3 Chattanooga.
Jodie Robertson (USA) was the winner of IRONMAN Coeur d'Alene less than a month ago and has had a further fillip since after learning she's been given a wildcard to the PTO US Open.
Also in the US Open field is her compatriot Lauren Brandon and she looks sure to lead out the swim here.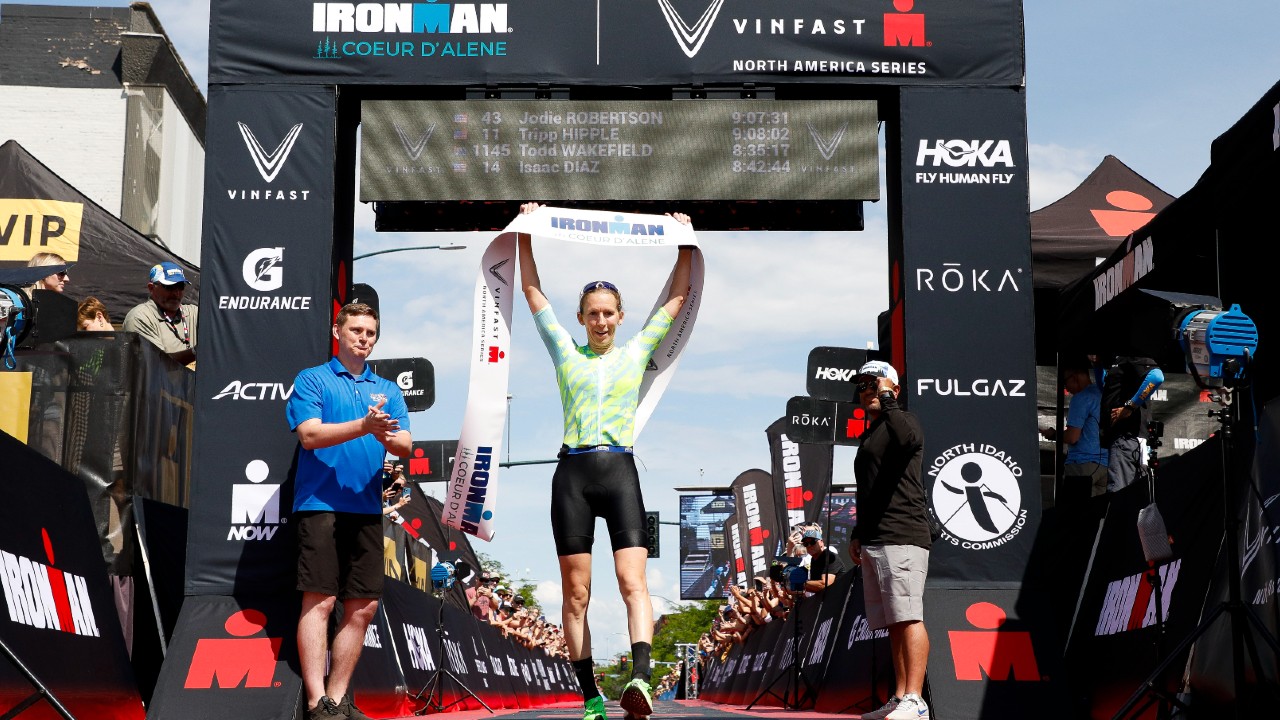 Recent IRONMAN Lake Placid winners
2022: Cody Beals (CAN) / Sarah True (USA)
2021: Rasmus Svenningsson (SWE) / Lisa Norden (SWE)
2019: Matthew Russell (USA) – MPRO Only
2018: Heather Jackson (USA) – FPRO Only
2017: Brent McMahon (CAN) – MPRO Only
2016: Heather Jackson (USA) – FPRO Only
Prize Money: What's on the line?
The prize purse on offer this weekend is $100,000 – with each of the winners collecting a $15,000 share of that total.
In addition to money, there will be those four qualifying slots (two MPRO / two FPRO) for the IRONMAN World Championships in Nice and Kona.
The total funds will be paid 10-deep, as follows:
$15,000
$9,000
$7,000
$5,000
$4,000
$3,000
$2,500
$2,000
$1,500
$1,000