Our product picks are editor-tested, expert-approved. We may earn a commission through links on our site. Why Trust Us?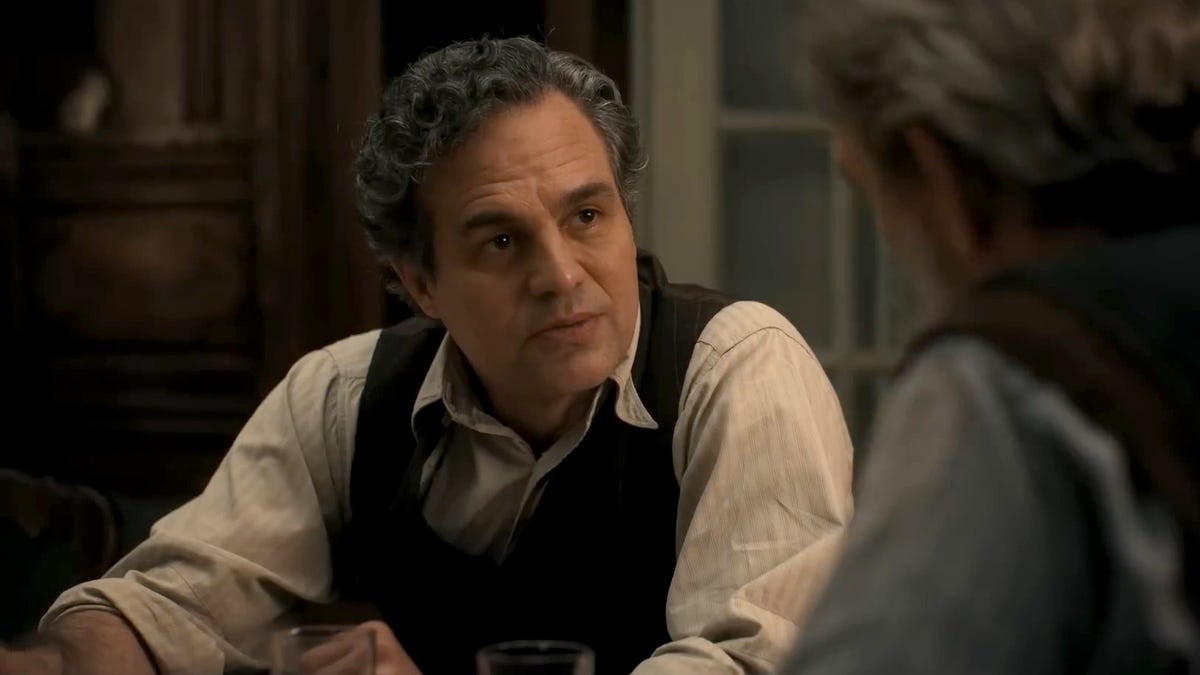 Netflix's new wartime drama series All the Light We Cannot See tells the story of Marie-Laure, a blind teenage girl living in occupied France, and Werner, a German orphan and radio communications expert whose skills are put to use by the Nazis. When Marie-Laure begins making broadcasts from a secret hideaway, reading novels aloud by Braille and issuing appeals to her missing father and uncle, she becomes the target of the enemy, and her fate becomes entwined with that of Werner.
The narrative also serves up flashbacks featuring Mark Ruffalo as Marie-Laure's father and Hugh Laurie as her uncle and an ongoing search for a supposedly cursed jewel, culminating in an explosive—literally—climax as the town where Marie has sought refuge is obliterated by bombs.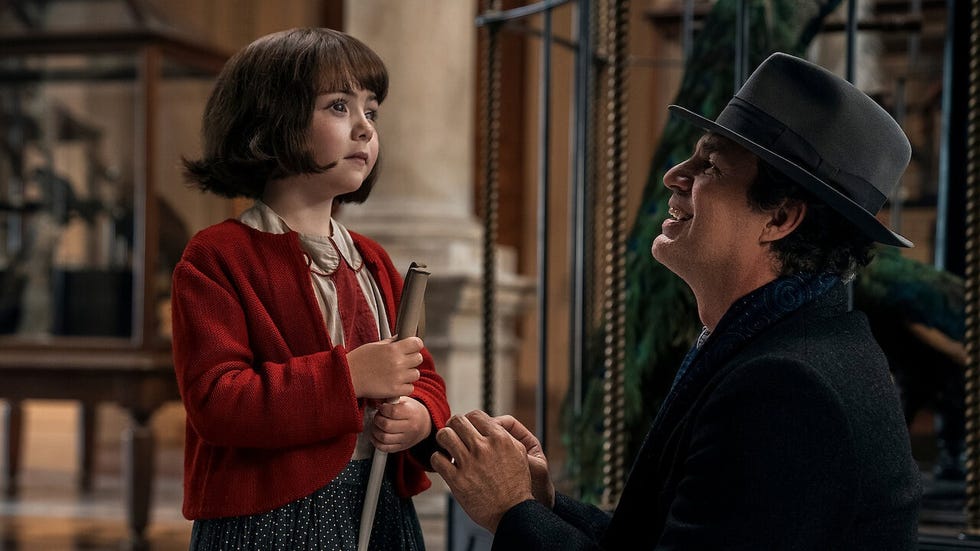 Netflix
The Second World War setting of All the Light We Cannot See has prompted some viewers to wonder if there is any truth to the events that unfold across the series. Here's what we know.
All the Light We Cannot See is based on a Pulitzer Prize-winning book
All the Light We Cannot See is a critically acclaimed novel by Anthony Doerr, first published in 2014. While Marie-Laure, Werner and other characters are products of the author's imagination, he used the bombing of Saint-Malo in Brittany, France—a real-life operation by the American artillery during World War Two—as the backdrop for the story.
Doerr reportedly came up with the initial idea for the story while on the subway, when he witnessed another traveler growing annoyed that their cellphone call had dropped, and thought that in the 21st century we take the "miracle" of long-distance communication for granted.
"I'm just trying to bring a reader back to that time when it was still kind of a miracle to hear the voice of a stranger in your home," he explained, adding that this technology was used for good and evil during the war, something which was reflected in the novel "in the way nationalism was hammered into the minds of these young, poor orphans in Werner's life… and the way that radio is used in Maries life both to literally liberate her and also to teach her about the world."
Philip Ellis is News Editor at Men's Health, covering fitness, pop culture, sex and relationships, and LGBTQ+ issues. His work has appeared in GQ, Teen Vogue, Man Repeller and MTV, and he is the author of Love & Other Scams.
Advertisement – Continue Reading Below
Advertisement – Continue Reading Below