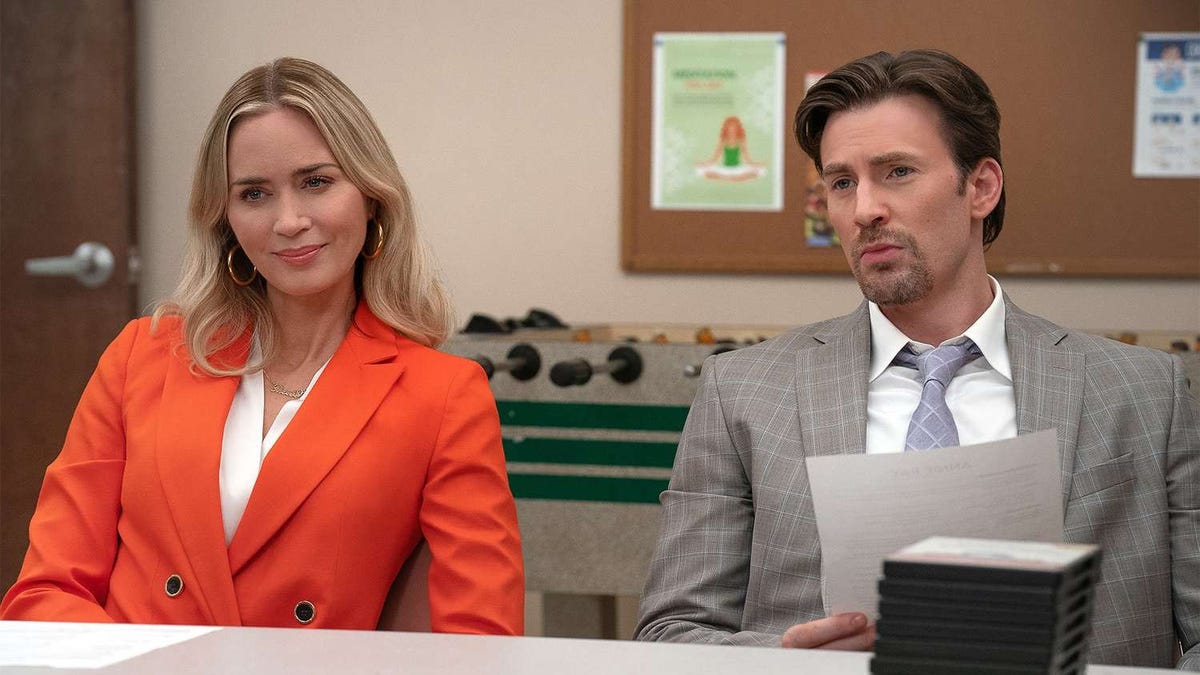 The pharmaceutical industry and opioid crisis have become a major focus of many film and TV productions as of late, and standouts include picks like Netflx's Painkiller series, Hulu's Peabody Award-winning show Dopesick, and Four Good Days. Most recently, Netflix released a film called Pain Hustlers, which follows a high school dropout and single mom named Liza Drake (Emily Blunt) who suddenly loses her job. Liza then happens to meet pharmaceutical sales rep Pete Brenner (Chris Evans), who leads her into the world of pharmaceutical start-ups. Liza takes the job with Zanna Pharmaceuticals because she needs to pay for treatment for her daughter's medical condition, but unfortunately, her new job is actually at the center of a criminal conspiracy. She must then learn how to balance her unstable workplace, caring for her ill child, and her growing unease with what her company is doing to the community.
Starring Emily Blunt, Chris Evans, Catherine O'Hara, Andy García, and Jay Duplass, the film is actually based on the 2022 book of the same name by Evan Hughes. "I was intrigued by the pharma world, particularly the low-rent end of it, the workaday reps and sales teams striving to make a living in a hugely competitive business of dealing with people's pain," director David Yates told Netflix. "I loved the characters [screenwriter Wells Tower] was creating on the page, and his writing."
Pain Hustlers: Crime and Punishment at an Opioid Startup Originally published as The Hard Sell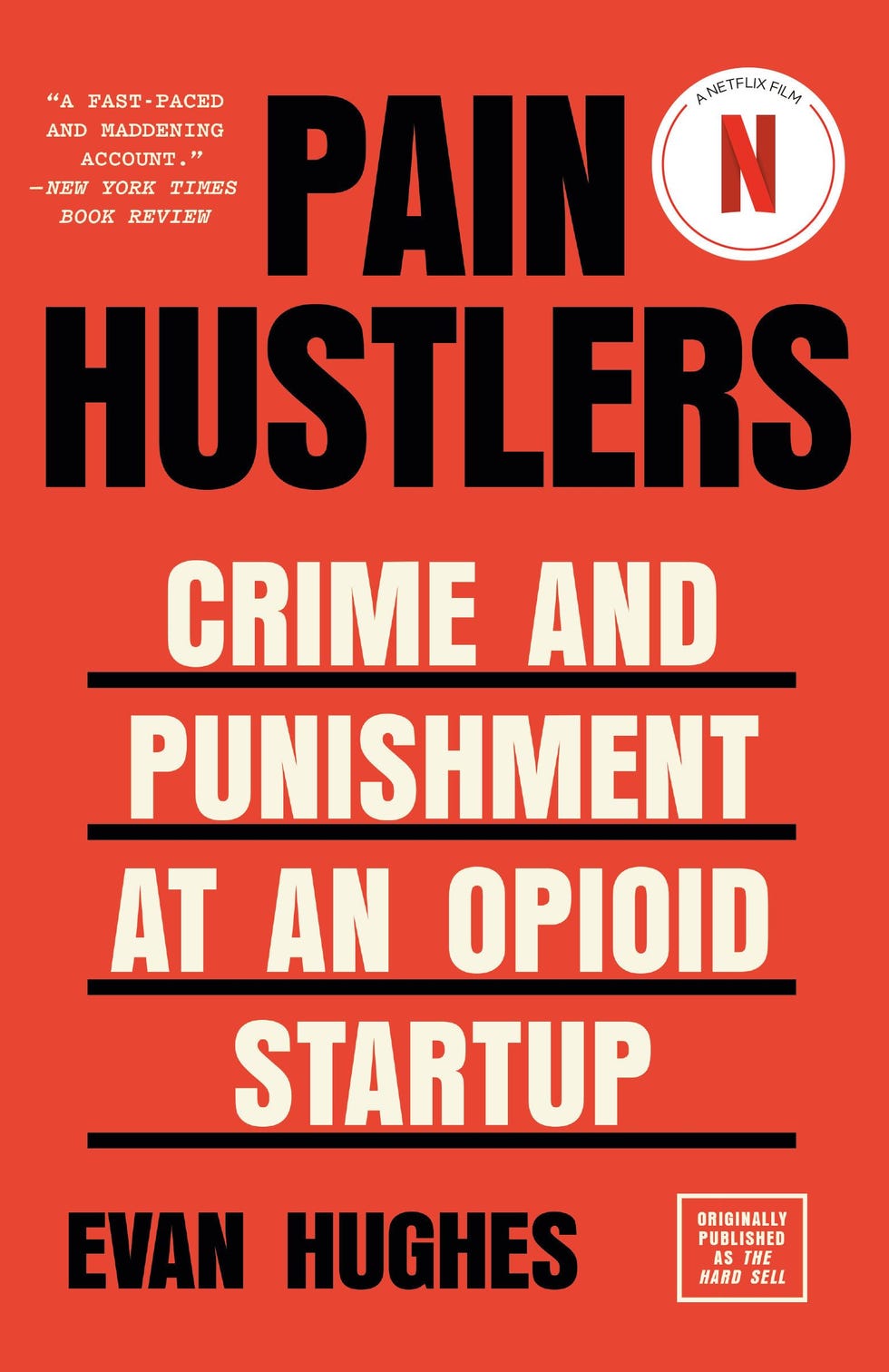 Pain Hustlers: Crime and Punishment at an Opioid Startup Originally published as The Hard Sell
Now 10% Off
Since the film is based on a book, fans are wondering if the character of Liza Drake is also based on a real person, or even a combination of multiple real life people. Here's what you need to know about the real-life inspiration for Liza Drake.
Is Liza Drake a real person?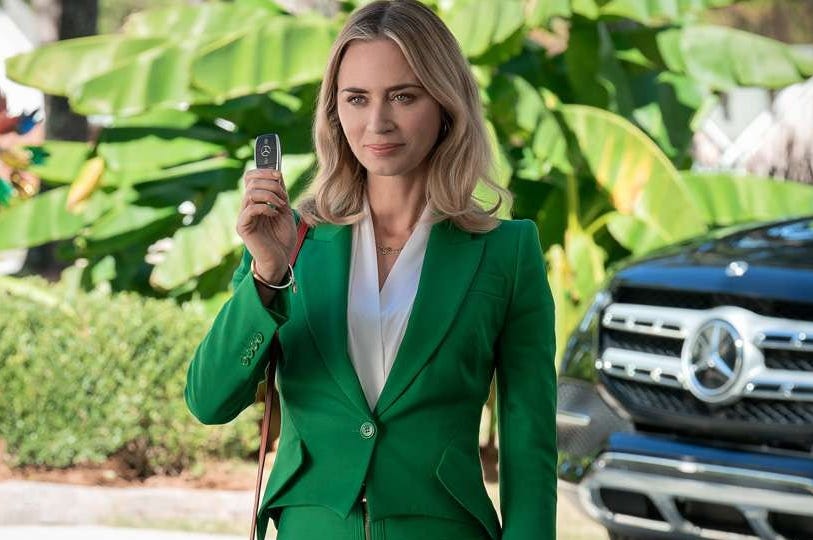 Netflix
Liza Drake is not based on a real person. The character is fictional, but she is meant to represent innocent people that get swept up in the world of pharmaceuticals. "It was made up of young people who were often in over their head and they were hungry for success and a lot of that is embodied in her. Even if the details come from hither and yon, they're real," Hughes told Time.
"We gave Wells license to create his own unique version of people. They're inspired by, I would suggest, rather than biographical per se," Yates said in the movie's production notes.
"And Liza was our invention, a single mum with a daughter struggling with health issues, a dreamer, undervalued but incredibly capable."
But while Liza isn't real, there are some aspects of the movie that are based on real events. There's a scene where Pete raps at a pharmaceutical conference, and it was inspired by a video created by Insys Therapeutics. And while there are some other parallels between Pain Hustlers and Insys' story—the length of the jail sentence for the fictional Zanna CEO is the same as real-life Insys founder Jack Neel, and Pete is said to be loosely based on former Insys employee Alec Burlakoff—Yates wants to be clear that the movie isn't meant to be a direct representation of real-life events. "This isn't the Insys story in detail at all," Yates also told Time. "It's inspired by that: the fringes of that industry and how they exploit one very marginal sector of the healthcare industry and make a fortune out of it."

Temi Adebowale was previously an Editorial Assistant at Men's Health, covering shows like Survivor, Peaky Blinders, and Tiger King. Prior to her entertainment work at MH, she was Newsroom Fellow, writing news stories across Hearst Digital Media's brands. Temi likes Rihanna, the StairMaster, and tacos.