HPC-focused colocation provider Kao Data is expanding its datacentre footprint into the north of England by pledging to open a 40MW facility by late-2025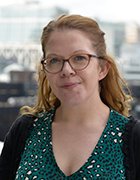 By
Published: 11 May 2023 10:30
High-performance computing (HPC)-focused colocation provider Kao Data is expanding its datacentre footprint beyond the confines of Essex and West London to the north of England with plans to open a 40MW facility in Manchester by late 2025.
The project will see Kao Data redevelop a former industrial site at Kenwood Point in Manchester, which will be transformed into a datacentre comprising nine data halls, as part of a wider push by the company to build out its presence in the UK and Europe by targeting cities it claims are currently underserved by the colocation community.
Speaking to Computer Weekly, Kao Data chief commercial officer Spencer Lamb said the company's growth plan had been dubbed its "Tier II strategy", with the Manchester facility the first site it has developed outside of the south of England.
"Manchester [in the first instance] is closer to home, so it's simpler for us to do than going further afield, but when you look at the profile of Manchester, in terms of what datacentre infrastructure is there currently, it is somewhat lacking in choice for the organisations that wish to contract directly and those that may well be going there in the future, which are relying heavily on London today," said Lamb.
"When we look at the landscape in Manchester from a colocation viewpoint today, it's really only Equinix that has invested anything within that area recently. If you're an end-user seeking a colocation facility, you don't have the options and you don't have the choice, and therefore we feel it's key that we are able to provide that capability."
Lamb joined Kao Data as vice-president of sales and marketing in January 2020, before taking on the role of chief commercial officer in April 2022. He has previously held positions at other colocation companies, including Iceland-based Verne Global and Infinity SDC, which – incidentally – was bought out by Norway-based Green Mountain in June 2022.
The Tier II strategy will specifically and purposefully see the firm favour locations across Europe that are outside of the traditional, major colocation datacentre hubs of Frankfurt, London, Amsterdam, Paris and Dublin (FLAPD).
There are several reasons for this, including the well-documented issues operators seeking to develop new sites within these regions are encountering in terms of high land acquisition charges, power supply issues and the growing scarcity of suitable sites.
"London [for example] has been the basis in the UK for datacentre colocation services, and it's really heavily and significantly tilted in that fashion. And it seems somewhat ridiculous, as it becomes harder and harder to facilitate the demand in London, from a cost of land perspective, the availability of power, and the ability to do things in a sustainable fashion… so a more distributed approach makes logical sense," said Lamb.
Also, from a risk profile perspective, he continued: "If you're looking at the IT footprint for the whole of the UK, having everything in one small geography, which in effect we do today – between Slough, Stockley Park and Park Royal – it seems somewhat risky. Therefore, as most countries seem to have more than one region, from a cloud provider perspective, it's only a matter of time, we believe, until Manchester will be the place where that second cloud region will be created."
The company's first datacentre campus, in Harlow, Essex, was established in 2014, and its portfolio has since expanded to include additional sites in Slough, Berkshire and Northolt, west London.
These facilities will remain "business as usual" sites for Kao Data, although there are still plans to expand some of those as well, in line with customer demand.
"The Northolt and Slough sites are pretty much full now, and we have an incremental development plan in place for Harlow, which is attuned with the demand that we're creating through the sales channel," he said. "We are also in the process of building the second building at Harlow, which will facilitate additional customers, and then we'll do the third and fourth – as demand arises."
Why Manchester?
Since its founding, Kao Data has sought to differentiate itself from the other UK colocation operators by focusing on the provision of HPC capabilities to enterprises and research facilities, and it will be pitching similar wares to organisations in the north-west too.
As examples of organisations that could benefit from Kao Data's offerings, Lamb cited the University of Manchester-affiliated Jodrell Bank Centre for Astrophysics and the Manchester branch of the Science and Technology Facilities Council.
"We feel now is the time to put our Kao Data flag in the north-west with a datacentre that we can bring to market, attuned to the learnings and the footprint and the blueprint that we've developed in Harlow and across our estate to date"


Spencer Lamb, Kao Data

"Then there are the red brick research universities [in the north-west], which are similarly equivalent to University College London, King's College and Queen Mary, that are having to do everything themselves at the moment rather than having the ability to look elsewhere and have a colocation provider [on-hand] to take the headache away from them," he added.
"So we feel now is the time to put our Kao Data flag in the north-west with a datacentre that we can bring to market, attuned to the learnings and the footprint and the blueprint that we've developed in Harlow and across our estate to date."
As well as a potential pipeline of new customers, Lamb said there were a couple of other factors that worked in Manchester's favour that previously led it to rule out other major UK cities in the north of England as potential sites.
"We looked at Leeds and Birmingham, and – ultimately – you've got the fibre cables running from Dublin through Manchester either going directly to London, or circumventing London, or going out to Europe. So it makes sense from an infrastructure perspective, and the volume of people working and living in that geography seems to be of greater concentration than in Birmingham and Leeds," he said.
"Additionally, it's got its own Media City in that area, which relies heavily on IT infrastructure of some description. So again, it seems like a natural thing for us to focus on, providing our communication services to those organisations who need it."
That said, the company did encounter some difficulties when trying to source a suitable site for its Manchester datacentre, which will be 100% renewably powered, rely on hydrotreated vegetable oil (as opposed to diesel) to power its backup generators, and come equipped with heat reuse capabilities.
"We have discovered the streets of Manchester are not paved with megawatts as we had assumed. We had to go through a fairly long process, as we whittled down a longlist of potential locations," he said.
"There were a couple of areas to the west of Manchester, which when you look at the land opportunity looks really exciting because it's adjacent to some grid supply points, but you can't really put a datacentre on it from a risk perspective because it's in the middle of a COMAH [Control of Major Accident Hazards] zone.
"And that, unfortunately, in the evaluation process, took out quite a lot of the longlist options, so it meant we had to focus elsewhere."
Working in its chosen site's favour is its proximity to fibre connectivity, which is also a positive thing for the local community, he added. "We won't be upsetting all the local people in the south-east of Manchester by digging up the roads."
With the Manchester site not set to come online until late 2025, Kao Data is – in the meantime – focusing its efforts on making sure it has the skilled staff on hand it needs to operate the site once it's up and running. To this point, Lamb said the company was looking to roll out a similar datacentre skills-building initiative to the one offered by West London-based UTC Heathrow in the region.
"We're looking to roll out something similar in the Manchester area, but we've got a little bit of time during construction phase to do that… and [we'll be] working with partners who are able to support the construction and operations phases as we look to build out and grow the facility out there."
Read more on Datacentre capacity planning