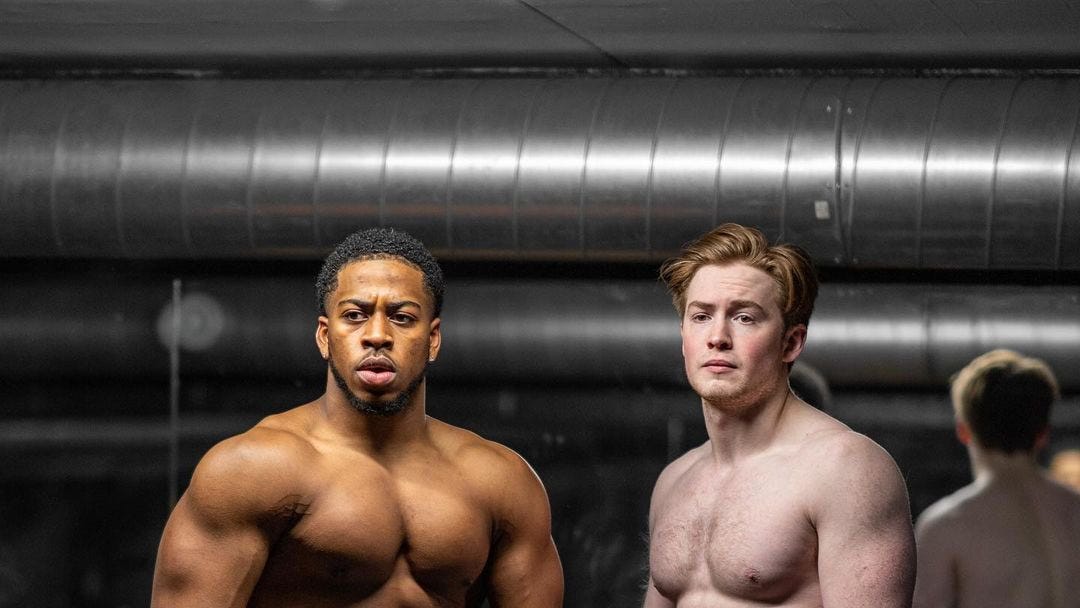 Kit Connor went viral recently when fitness influencer Sebastian Massiah shared a shirtless photo of him from a workout in which he showed off his newly sculpted muscular physique.
Connor, who was recently crowned Best Actor by the Royal Television Society in the UK for his performance in the Netflix romance series Heartstopper, spoke about how he originally started working out in order to better physically match his role, but now fans are wondering if he's been getting buff for an upcoming movie role.
And his transformation has caught the attention of fellow actor Taron Egerton, who shared the viral photo on his Instagram caption with the caption: "Are you fucking kidding me?"
Connor and Egerton previously worked together on the Elton John biopic Rocketman; Connor played an adolescent version of the singer, while Egerton portrayed him as an adult.
"Next time we work together I'll be playing the little version of you," Egerton added on Instagram.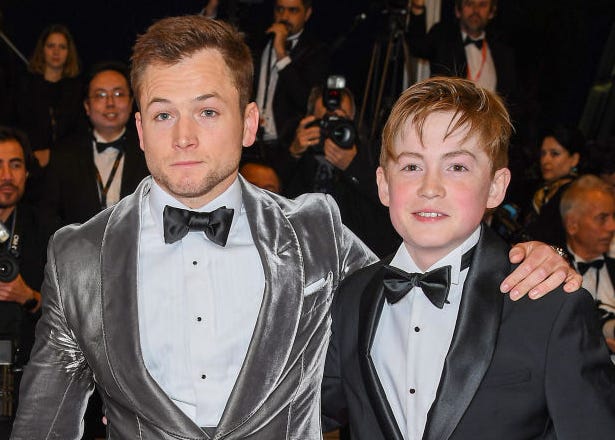 Taron Egerton and Kit Connor at the Rocketman premiere.
Pascal Le Segretain
//
Getty Images
While the actors haven't officially been cast in another project together right now, they are both hotly rumored to be entering the Marvel Cinematic Universe. Egerton is a fan-favorite to be the new Wolverine once the X-Men make their debut in the MCU now that the rights to those characters have reverted to Marvel, while speculation is rife that Connor will be taking on the role of Hulkling, one of the Young Avengers, following his Heartstopper co-star Joe Locke's casting in Agatha: Coven of Chaos, with many believing he will be playing Wiccan.
Philip Ellis is a freelance writer and journalist from the United Kingdom covering pop culture, relationships and LGBTQ+ issues. His work has appeared in GQ, Teen Vogue, Man Repeller and MTV.
Advertisement – Continue Reading Below
Advertisement – Continue Reading Below