Contributing to the growing dialogue around managing menstrual cycles whilst competing, IRONMAN World Championship third place finisher Laura Philipp recently shared some great tips on dealing with your period on race day.
For the German, the race in Kona at the beginning of the month fell close to the end of her cycle, meaning that on top of the lengthy planning typically needed before racing an IRONMAN, there was an extra factor to take into consideration.
With the second half of the cycle generally resulting in an increase in core body temperature for Philipp, the PTO World #5 shared the three strategies she found worked best to manage the effects of her period on race day.
Managing the limiting factors
Under the sweltering Hawaiian sun, overheating at the IRONMAN World Championship in Kona can be the difference between the podium and faltering on the marathon. For Philipp, managing her core body temperature was key to moving through the field on the run and clinching third place with a fantastic 2:55:24 marathon split.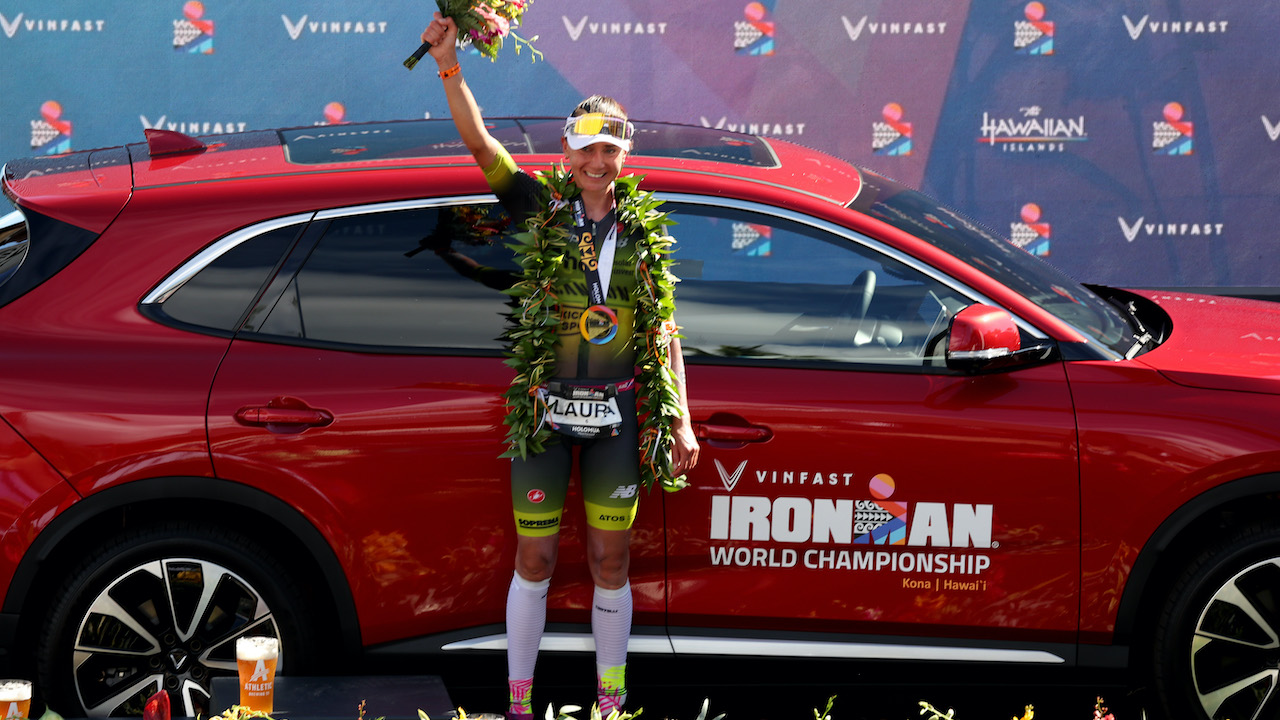 Writing on Instagram, she said: "I knew going into the race that I had an additional personal challenge to overcome on race day being close to the end of my menstrual cycle.
"It's a time when my body temperature is around one degree higher than in the first half of the cycle! Core body temperature rise is one of the limiting factors in a race like Kona, so to start with a higher temperature means less scope for pushing my body to its limits!" 
Philipp highlights hydration, fuelling and cooling as the three key areas where she could manage this factor of her menstrual cycle, with each part playing a vital role on race day.
"Firstly, the focus on cooling my body started from warming up with a cooling vest to making sure I cooled down at every aid station!
"Carbohydrate need is also increased so I had to make sure to nail the fuelling part and definitely took a bit more than usual.
"Finally, plasma volume is reduced due to a high hormonal phase so I had to make sure that I drink even more to make up for it in order to perform well!"
For women racing in hot conditions, or even milder climates whilst on their period, taking the impact your menstrual cycle has on factors like core body temperature is key, especially over the longer distances. Eating enough carbohydrates, drinking more than usual and making a conscious effort to keep cool all paid off for Philipp on the most important day of her season.