Image: StackCommerce
Finding the perfect holiday gift just got easier. Babbel Language Learning was developed by more than 100 expert linguists to help you learn a new language in as little as one month without requiring an extraordinary time commitment. That's why it has become the world's top-grossing language learning software, with more than 10 million users worldwide that have helped propel it to a 4.5/5-star rating on the Google Play Store and a 4.6/5-star rating on the App Store.
Babbel's practical curriculum focuses on topics you'll actually care about, with 15-minute bite-sized lessons that you can squeeze into any part of your day. You'll have speech recognition technology to help with your pronunciation and personalized review sessions to help you work out weaknesses.
Ready to learn a new language? Through November 9th only, you can get a lifetime subscription to Babbel Language Learning for 76% off $599 at just $139.97.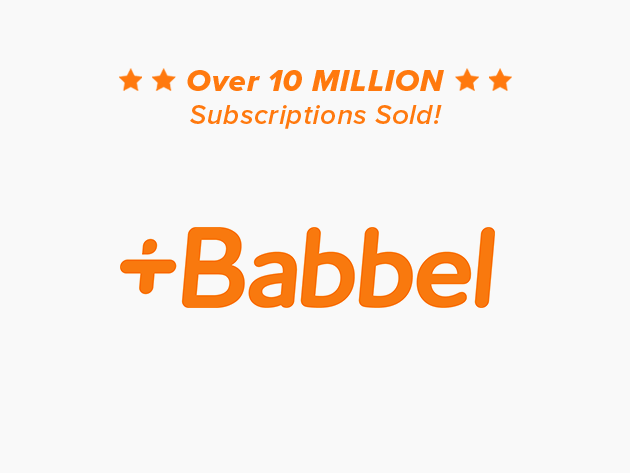 Babbel Language Learning: Lifetime Subscription (All Languages) – $139.97
Prices are subject to change.